Key Features
MT7H7B4410EU
Radio communication 2-band integrated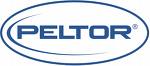 8 channels (PMR 446 MHz)
121 subchannels
Function dependent level listening environment
Battery lithium ion recarcable up to 20 hours of operation
Voice Activated Transmit ( VOX)
Auto power off function Battery Status Indicator menu voice guidance system
Hearing Protector with Walkie Talkie PMR446 communications in noisy environments.

Standards and Certification:
Security
To be effective, a hearing protector use should be 100% time in noisy environments. I even take it off for a short time drastically reduces its effectiveness and greatly increases the risk of hearing damage. The solutions of two-way radio series of LiteCom encourage the long-term because the user feel less isolated and can communicate with others more easily.
Product is in accordance with the provisions of the following directives ..
Active monitoring of incoming sounds around you lets hear warning signals and machinery, while harmful noise nuveles filtered through intelligent electronics.
In this way it meets the requirements of CE marking.
PPE Directive 89/686 / EEC
R & TTE Directive 1999/5 / EG ROHS Directive 2011/65 / EU LiteCom Plus has a separate entrance for equipment such as mobile phones or two-way radios external connection. This makes it more accessible and allows communication worldwide. The headset manages incoming calls from your mobile phone fluidly, like calls on your two-way radio. Meanwhile you can listen to streaming music or your favorite radio station with sound quality first class.
LiteCom Plus tiene una entrada independiente para equipos tales como teléfonos móviles o radios de dos vías de conexión externos. Esto hace que sea más accesible y permite la comunicación en todo el mundo. El microauricular gestiona las llamadas entrantes desde su teléfono móvil de forma fluida, al igual que las llamadas en su radio de dos vías. Mientras tanto usted puede escuchar streaming de música o su emisora de radio favorita, con una calidad de sonido de primera clase.
Convenient Ear plugs Manual in PDF, in various languages ??English, Spanish, French, German, etc .. download >> here <<
Un protector auditivo sólo proporciona protección cuando lo lleva puesto, por lo que todos los ajustes y los controles están diseñados para ser intuitivamente simples, para evitar tener que quitar los auriculares sin necesidad. El auricular se apaga automáticamente si está inactivo por más de dos horas, para conservar la batería. Se le notificará de estado de la batería cada vez que encienda el auricular.
Compatible Accessories (not included)

ref. ACK081 3.7V 1800mAh Rechargeable Lithium As soon as you talk into the microphone, the chosen channel opens in milliseconds, so others can hear you, regardless of the noise level in the same transparent manner. The microphone software is programmed to collect only the speech and effectively filter all other sounds.
Tan pronto como se habla por el micrófono, el canal elegido se abre en milésimas de segundo, por lo que otros usuarios pueden oírle, independientemente del nivel de ruido , de la misma manera transparente. El software de micrófono está programado para recoger sólo el habla y filtra con eficacia todos los demás sonidos .
ref. AL2AI USB Charger Cable Network is hard to imagine a more intelligent set of hearing protectors Peltor LiteCom. The first priority is to protect one of the most important senses: hearing. And the best way to protect your hearing is the use of hearing protection all the time. So we added a number of features that make communication easy and natural. The idea is that it should not be necessary to remove one second hearing protection in hazardous environments, to be prepared at all times.
Es difícil imaginar una serie más inteligente de protectores auditivos que Peltor LiteCom. La primera prioridad es proteger uno de los sentidos más importantes: el oído. Y la mejor manera de proteger su audición es el uso de un protector auditivo todo el tiempo. Así que hemos añadido una serie de características que hacen que la comunicación sea fácil y natural. La idea es que no debería ser necesario quitarse un segundo el protector auditivo en entornos peligrosos, para que esté preparado en todo momento.
ref. FR08 Grid Battery Charger USB 5V really smart about LiteCom We are not their individual characteristics, but the way in which technology works. The way in which the microphone filters out unwanted sounds around. The fast and simple way connected to others as soon as you start talking. The simple way to talk to those around you and how external calls via mobile phone are handled. There are no wires to get in their way, the controls are easy to use and clear sound that automatically compensates if someone is talking very quietly obtained. In other words, he's smart.
Lo realmente inteligente sobre LiteCom no son sus características individuales, sino la forma en que la tecnología funciona. La forma en la que el micrófono filtra los sonidos no deseados a su alrededor. La forma rápida y sencilla en la que está conectado a otros tan pronto como empiece a hablar. La forma sencilla de hablar con los que te rodean y cómo se manejan las llamadas externas a través del teléfono móvil. No hay cables que se pongan en su camino, los controles son fáciles de usar y se obtiene un sonido nítido que compensa automáticamente si alguien está hablando en voz muy baja. En otras palabras, es inteligente.
ref. HY79 Peltor Hygiene The number of hearing protectors LiteCom is ruggedly built to cope with everyday use in harsh environments. They continue to work despite the conditions in cold or heat, underground or in the rain.
La serie de protectores auditivos LiteCom tiene una construcción resistente para hacer frente a su uso diario en entornos hostiles. Ellos siguen trabajando a pesar de las condiciones en frío o calor, bajo tierra o bajo la lluvia.
ref. MT7N02
Dynamic microphone med 270mm long cable
ref. HTM1000 Protector Blue Microphone 5 meters. All products LiteCom series can communicate with each other or with a radius of two external routes, provided that are configured on the same frequency. This allows you to create different groups and subgroups in frequencies and separate channels. With the exception of models headband, LiteCom is also compatible with a helmet or worn around the neck. There are many different possibilities to suit different environments and applications ..
Todos los productos de la serie LiteCom pueden comunicarse entre sí o con un radio de dos vías externa, siempre que se configuren en la misma frecuencia. Esto le permite crear diferentes grupos y subgrupos en frecuencias y canales separados. Con la excepción de los modelos de diadema, LiteCom también es compatible con un casco o para usarse alrededor del cuello. Hay muchas posibilidades diferentes para adaptarse a diferentes entornos y aplicaciones..
Ref. M602
Coverage foam microphone
Auto Login As soon as you talk into the microphone, the chosen channel opens in milliseconds, so others can hear you, regardless of noise level, with the same transparency. The microphone is software programmed to collect speech and effectively filter all other sounds.
ref. FL5602
Dynamic Microphone throat
Características principales
ref. HTM 1000
Blue Microphone Protector 5 meters.
8 canales(PMR 446 MHz)
121 subcanales
Función dependiente de nivel para escucha del entorno
Ref. AL3CXT0268
Peltor Peltor Flex Cable for Motorola GP340, GP360, GP380, GP640, GP1280, PRO5150, PRO9150
Función de auto apagado
Indicador de estado de batería
Menú de sistema guiado por voz
Normas y Homologación:
El producto está en conformidad con las disposiciones establecidas en las directivas siguientes ..
De esta manera se cumple con los requisitos del marcado CE.
Directiva PPE 89/686/EEC
Directiva R&TTE 1999/5/EG
Example of possible communications:



Valid communicate with walkies Free use, Kenwood, Alan, Luthor, Motorola etc.
also can communicate LiteCom including as many as you want, 2, 3, 10, 20, 30 etc ..

Accesorios compatibles ( no incluidos)
ref. ACK081 Batería recargable Lithium 3,7V 1800mAh
Features ref. AL2AI Cable USB para cargador a red
Radio communication 2-band integrated 8 channels (PMR 446 MHz) 121 subchannels Function level dependent listening environment
recarcable lithium ion battery up to 20 hours of operation Voice Operated Transmission (VOX) Auto power off function Battery Status Indicator menu voice guidance system
Standards and Certification: Product is in accordance with the provisions of the following directives .. Micrófono dinámico cable largo med 270mm
In this way it meets the requirements the CE marking. PPE Directive 89/686 / EEC R & TTE Directive 1999/5 / EG
ROHS Directive 2011/65 / EU ref. M602 Cobertura de espuma para micrófono
ref. FL5602 Micrófono de garganta dinámico
ref. HTM 1000 Protector de microfono azul 5 metros.
ref. AL3CXT0268 Peltor Cable Peltor Flex para Motorola GP340, GP360, GP380, GP640, GP1280, PRO5150, PRO9150
Ejemplo de posibles comunicaciones:

Valido para comunicarse con walkies de uso libre, Kenwood, Alan, Luthor, Motorola etc.
Tambien pueden comunicarse Litecom entre ellos tantos como se quieran, 2 , 3, 10 , 20 , 30 etc..