RS Engel -4800Y
Engel Axil launches new satellite receiver PVR ENGEL RS-4800Y
RS Engel -4800Y PVR Receptor Satélite HD con PVR !! NUEVA VERSION 2013 !!
Engel RS4800Y HD PVR with TWIST with keyboard command that will allow us to type in the youtube search.
Recepctor comes a new satellite in HD RS Engel -4800Y PVR (personal video recorder) with the ability to playback and / or recording on external devices (HDD, USB, ...) and to visualize free satellite channels.
Among the outstanding features is the ability to upgrade software and channels through internet, RS232, USB, OTA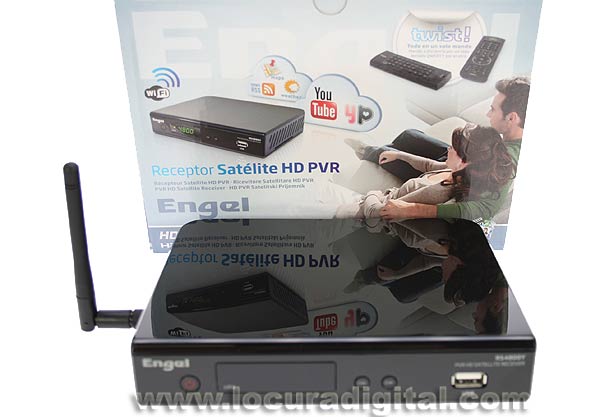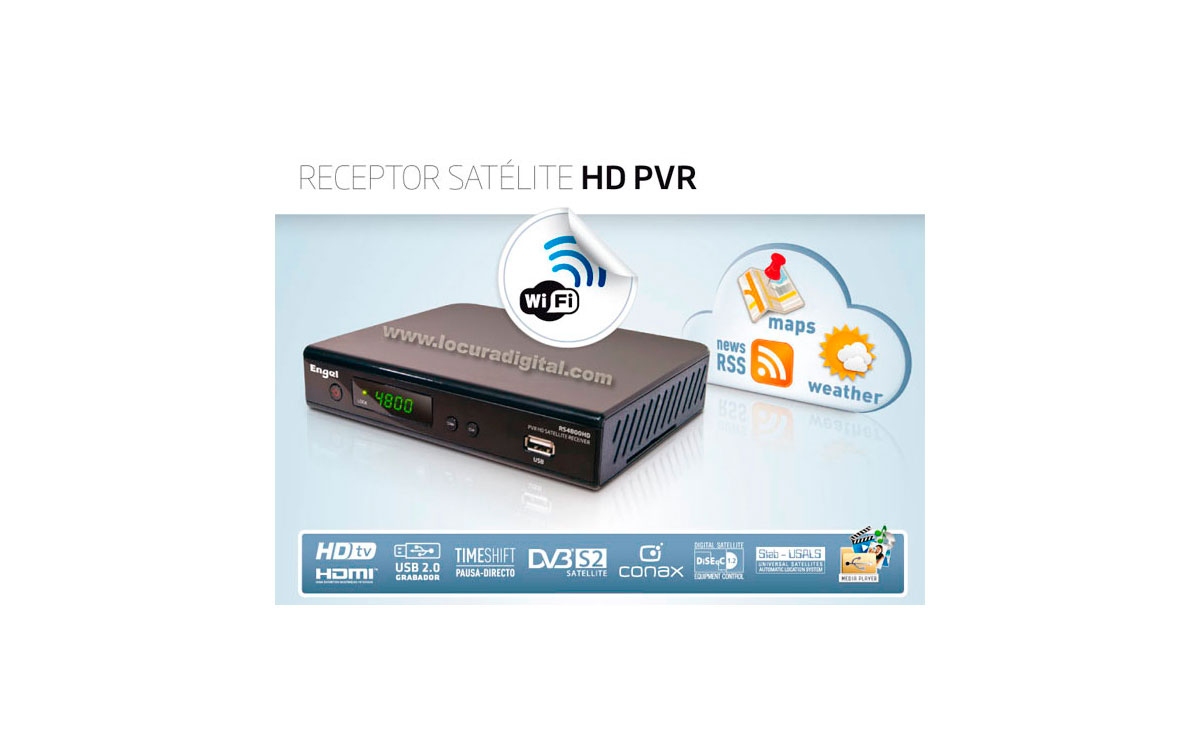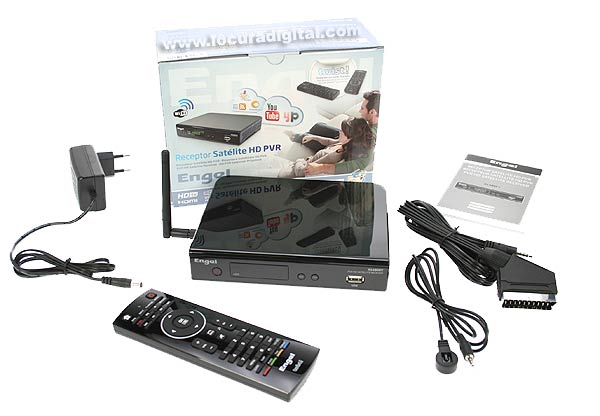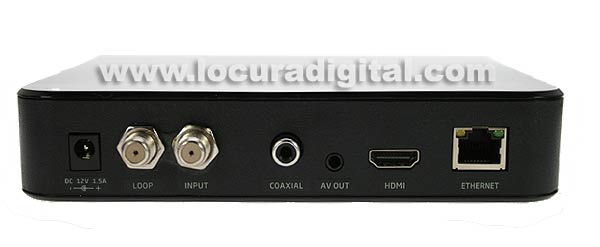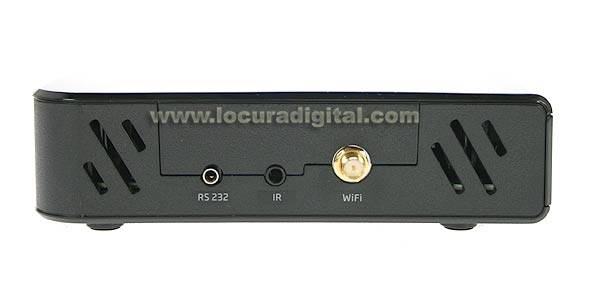 Kit Contents
1 DVB-S2 Satellite Receiver High Definition (RS Engel -4800Y)
1 Remote Control for RS-4800Y reversible
1 Extender IR
1 jack to RCA Cable
New RS Engel -4800Y integrates System Timeshift (Pause-Live) the innovative method to stop a program and continue watching when desired from the point of interruption while still recording. Receiver also incorporates a card reader and all CONAX always with the best image quality thanks your tuner HD (High Definition).
Other main technical feature Engel RS-4800Y is summarized in: embedded media player (plays music mp3, jpeg images and video) and RCA HDMI v.1.3, resolution 1080p / i, 720p / i, 576p / i, 480p / i, coaxial digital audio output, electronic program guide (EPG) and teletext screen menus and multi-language subtitles and more.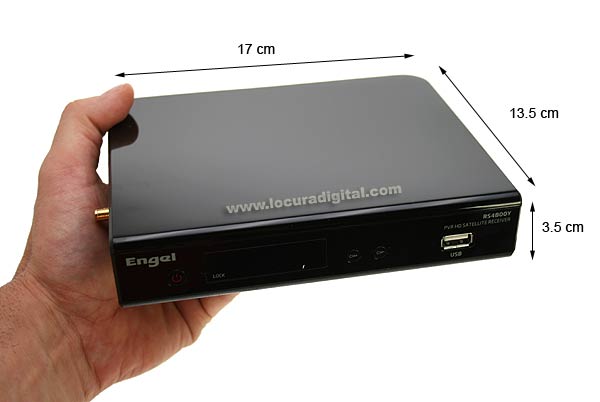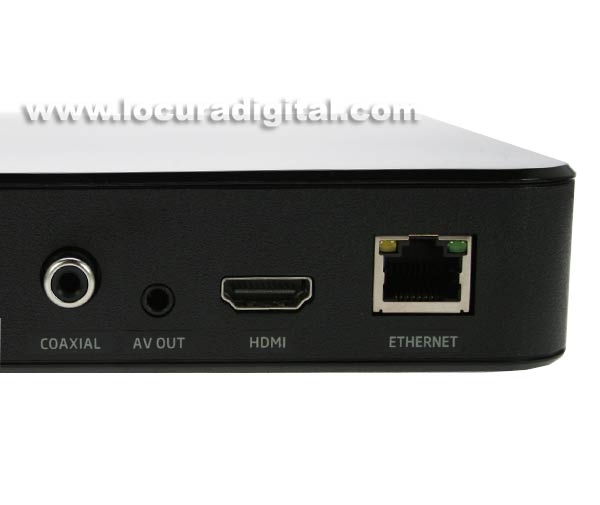 Command reversible keyboard to navigate online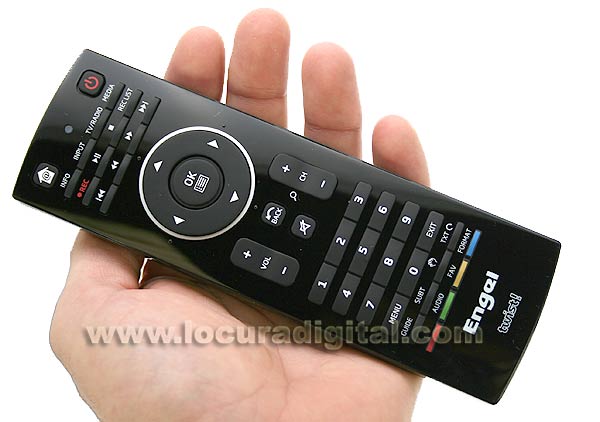 It is possible to extend the wifi antenna with a cable ref. CAWIF0710, not included in the receiver.

Cable length 2 meters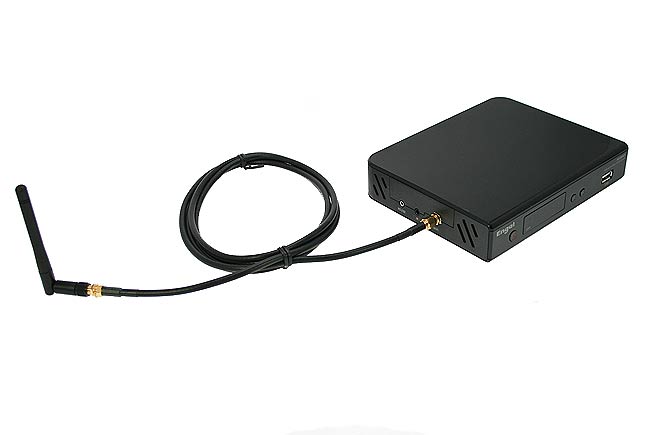 It is possible to extend the wifi antenna with a cable ref. CAWIF0710, not included in the receiver.

Cable length 2 meters