PT-600
PT600-446 PMR walkie MAAS free use
may use the PT 446 in any occasion and without obtaining any license to be subject to the PMR 446 standard. Whether at work, sightseeing or practicing a sport, the PT 446 is the perfect choice to never lose contact.
Operation VOX Headsets
The PT-600-446 is equipped with a feature that provides VOX a convenient hands-free operation without optional headphones. This allows you to perform communications is effortless while enjoying outdoor activities such as cycling.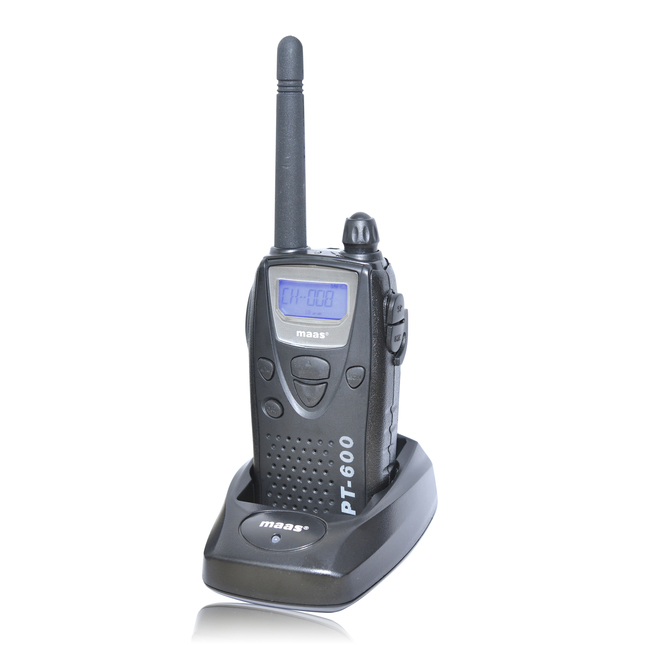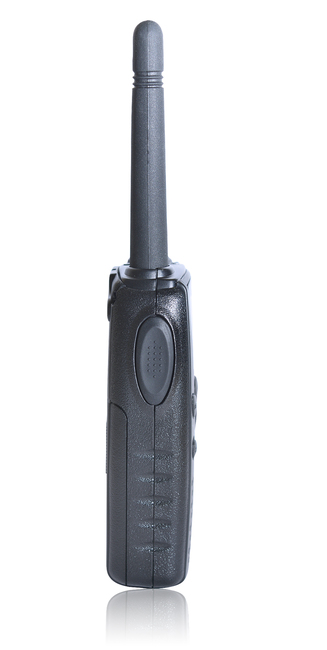 Features
l

Channels
Power Transmission
Frequency range

446.00625 to 446.09375 Mhz

Features & Functions

Reading or frequency channel (switchable )
60 selectable CTCSS tones (DCS software programmable - optional)
VOX (sensitivity adjustable in 16 steps!)
Status LEDs on the top (for display / input)
This indicates the operating voltage to power
Monitor key
Squelch manually adjustable in 9 steps
Roger Beep (switchable)
Airtime (timeout timer programmable)
Keypad tones (off)
Analyzing the function (3 modes selectable)
8 ringer tones can be selected
Energy Saving Function
Interchangeable key lock
battery level indicator on the screen
Programmable via PC

by PC programmable (optional)

199 individually programmable memory channels
DCS tones

Power Supply

3 Rechargeable batteries (AA)

Headphone jack

Kenwood double standard connector on the side panel (3.5 / 2.5 mm)

Dimensions (mm) WxHxD

55 x 100 x 25 (excluding projections and antenna )
Antenna length: 7.5 cm

Weight

180g (Unit including batteries)
740g (complete package)