Midland G11
The Midland G11 pmr transceiver 446 is a professional free use.
presented Midland Midland G11, noted for its robustness and ease of use for professionals, on and using its 8 channels are also progamables if the user wants to change (by software).
The Midland G11 incorporates lithium battery of 1600 mAh., this coupled with its low power consumption provides a truly exceptional autonomy, is ideal for use in professional security companies, clubs, etc.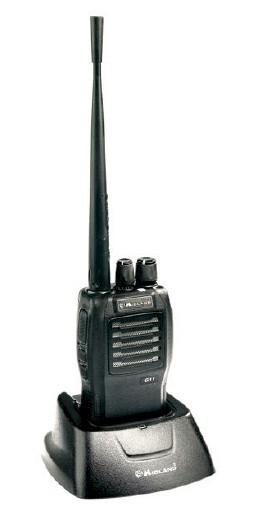 Kit Contents
Midland Walkie G11 1
1 lithium battery 1600 mAh
1 Quick Charger
1 Belt Clip
Manual in English, French and Spanish
Features
8 Channels
Power 0.5 watts.
VOX
DCS and CTCSS SUBTONES
Charger Smart Desktop Battery
Lithium-Ion Battery (7.4 V / 1600 mAh)
Scanner
Roger Beep
PC programmable