DP2400 VHF
MOTOROLA DP2400VHF 136,174 Mhz Walkie talkie Professional Digital DMR.
Versatile and powerful, the Motorola DP2000 series combine the best functionality of the radio transmitter receiver with the latest in digital technology. The DP2000 series radios provide high quality audio in a scalable solution to meet your communication needs. As they are also interoperable with analogue systems, you can make the transition to digital at their own pace and according to their budget.
Kit Contents:
Portable antenna
Battery (1600 mAH Lithium Ion IP56)
Unit Charger
Belt clip.
User's Guide.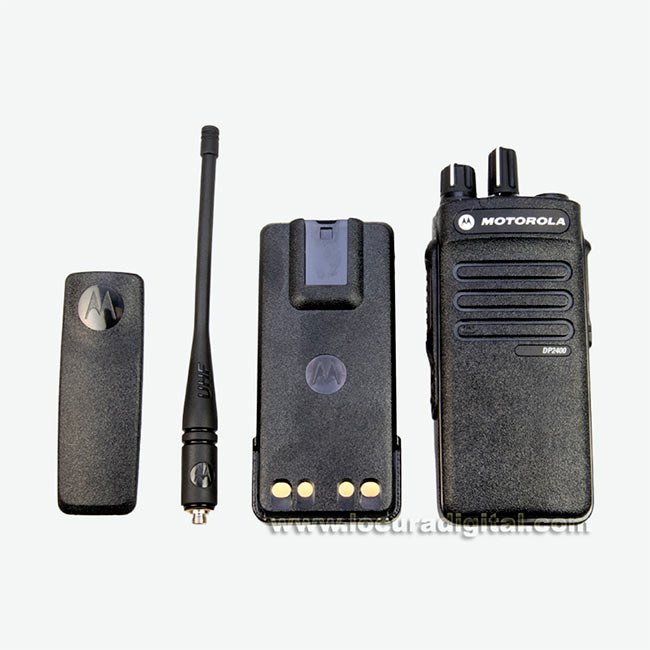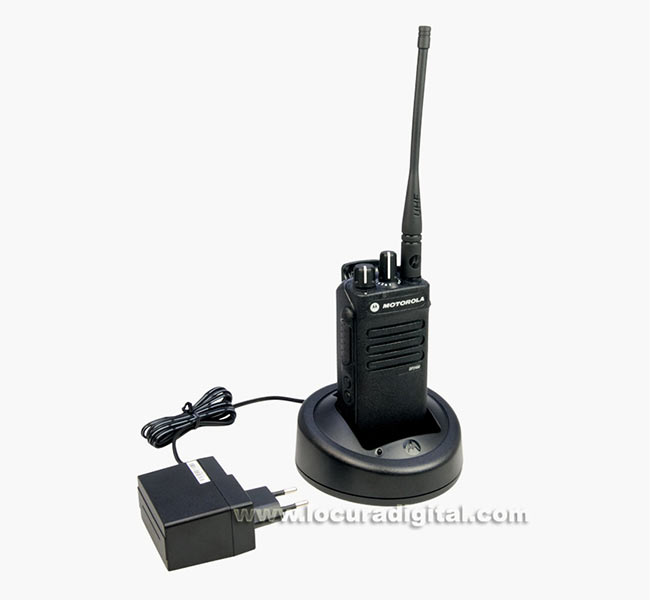 Features
VHF (136 174 MHz) Portable digital VHF channels 128, one fifth w.
16 Channels
Programmable 2-Button
LED Tricolor
Calls to groups, individuals and all.
PTT ID. Caller ID
Functions of remote monitoring
New accessory connector (no tools required)
Privacy Features (enhanced privacy) Interruption transmission
5-Tone Signalling
Intelligent Audio
IP57
IP Site Connect (Conventional Multiple Site Coverage)
Capacity Plus (Single Site Trunking)
Linked Capacity Plus (Multisite trunking)
VOX Capacity