HAMKING X50N
The HamKing vertical antenna HKX-50N for 144 MHz (gain of 4.5 dBi) and 430 MHz (gain of 7.2 dBi) fiberglass antenna. The mast mounting brackets are included. Equipped with a low loss 'N' connector for better performance. Maximum power: 200 watts. Can be installed on mast diameter 30 mm to 48 mm. Type of connection N female. White fiber antenna length 1,7 m.A stretch.
Contents of the HKX-50N kit
1 White fiber antenna.
2 Flanges for mast from 30 mm to 48 mm
3 Radial length 19 cm.
1 English assembly manual.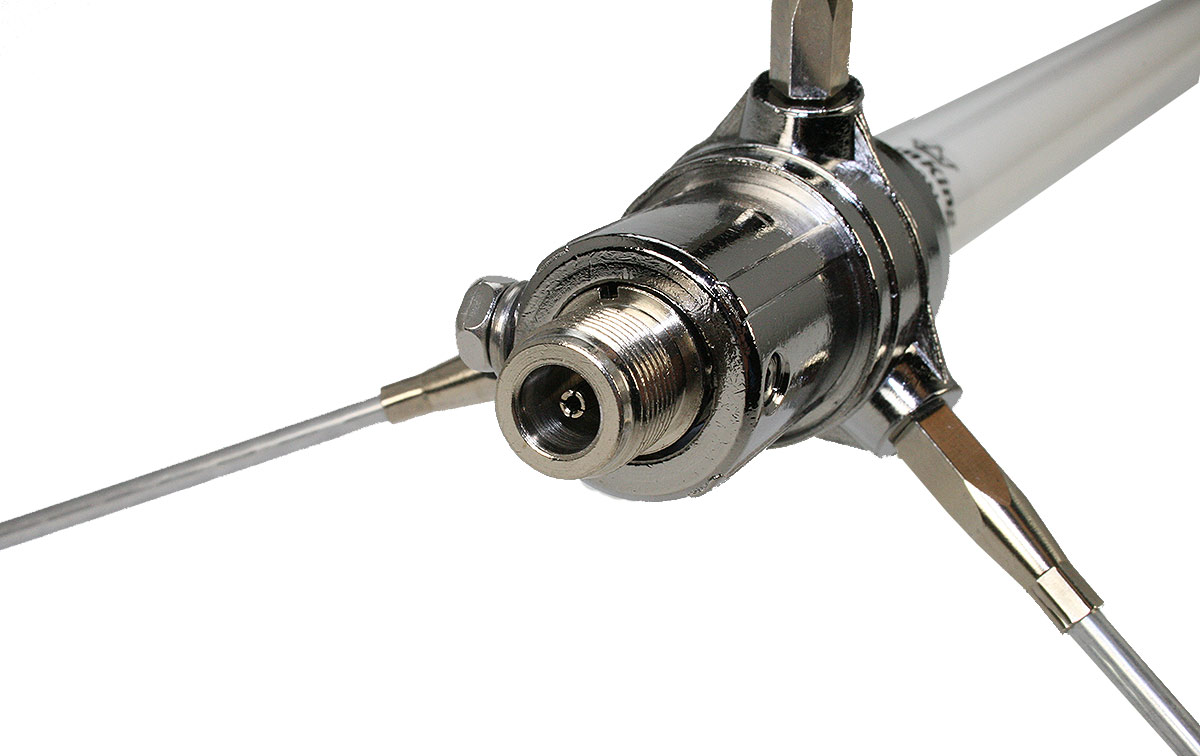 You may be interested in the adapter to PL see link click <<< here >>>