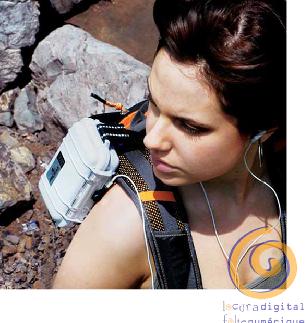 Rugged, waterproof, dustproof, chemical resistant and corrosion. These are some of the features of this Peli case that offers total protection for your computer. IPod is designed to store and includes an entry for your headphones, so you can enjoy 100 per 100 of your favorite music practice their favorite sport or activity without fear that the player receives a blow
To finish making the bag a round product incorporates a host in order to save what you want in the from a headset, to a case for the iPod.
This case has a code of NATO and has passed the test IP-67 (Ingress Protection). Unconditional guarantee ... forever.