WALKIE-GE VX8 YAESU BAND BI-144 to 430 MHz VHF / UHF GPS and APRS

Has 1750Hz tone to activate repeaters normalmante used in Europe.
Optional GPS unit and antenna with lots of additional features
Data communication via APRS 1200/9600 bps (B band only)
Includes Lithium Ion battery 7.4 V FNB-101LI 1100 mAh - optional battery compartment for 3 AA batteries alcallinas
Very compact size - 5.9 x 9.5 x 2.3 cm (W x H x"9 cm thinner than the VX-7R
Simultaneous reception of 2 independent signals. Banded V + V or U + U
Welcome to Weather Alerts
Amateur radio operation while receiving commercial FM
Increased coverage in the VX7R RX, with a separate circuit for receiving the AM / FM commercial
Includes encoder / decoder CTCSS privacy code and DCS ENC / DEC.
Smart Function: When APRS ® used to monitor the position, the time automatically adjusts to your speed and location in the plot a smooth track to match its position and movement on a map.

The number of memories of the station list has increased from 40 to 50.
The number of memories APRS messages has increased from 20 to 30.
DIGI-PATH route display function: The APRS ® data packet includes routing information Digipeater.
The number of route options DIGI-PATH is increased from 1 to 7.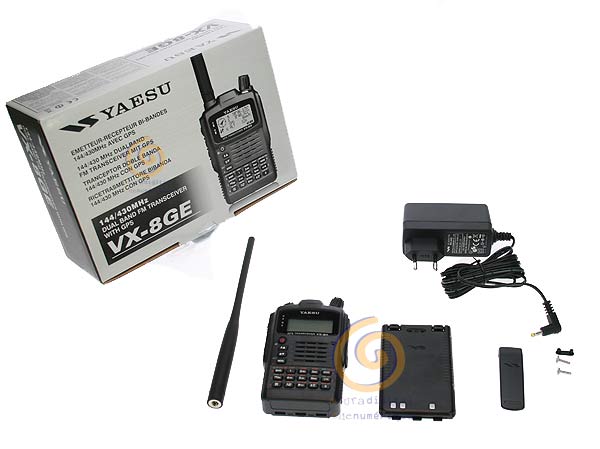 COMPATIBLE ACCESSORIES NOT INCLUDED: