------- NOTE: DISCONTINUED BY WALKIE YAESU, REPLACED BY THE NEW IMPROVED VERSION: YAESU FT-270E model ------


! DIGITAL MADNESS gone crazy, incredible gift NOW TWO LUXURY an earpiece + 1 MICRO-SPEAKER HIGH QUALITY!


VX 120E NEW! WATERPROOF!
PORTABLE VHF (144-146 MHz


Yaesu VX-120 is a portable compact, high performance with 5 watts of RF power, with powerful audio output (700 mW) and unmatched robustness and protection!
Protected against water to meet specific regulations IPX7 (immersion up to 30 minutes to a depth of 10 meters), the VX-120 model stands out for the large range of use with FNB-83 battery, thanks to the supplied 1400 mAh and composition NiMH. There are 8 buttons for simplicity of use and quick access!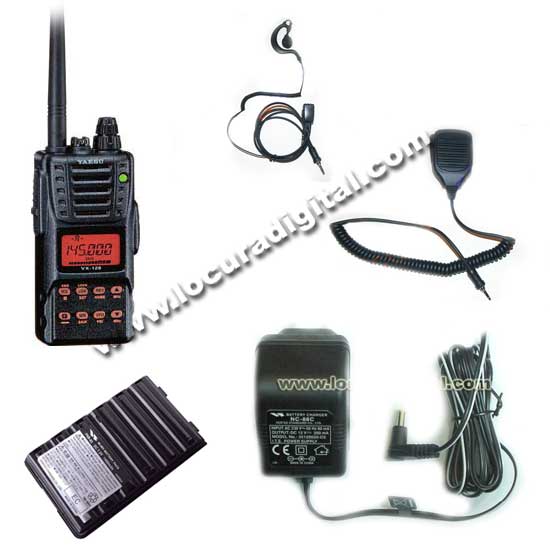 ! GIFTS OF LUXURY an earpiece + 1 MICRO-SPEAKER OF HIGH QUALITY!
WALKIE VX 120, VIDEO SUBMERGED IN WATER



YAESU VX 120E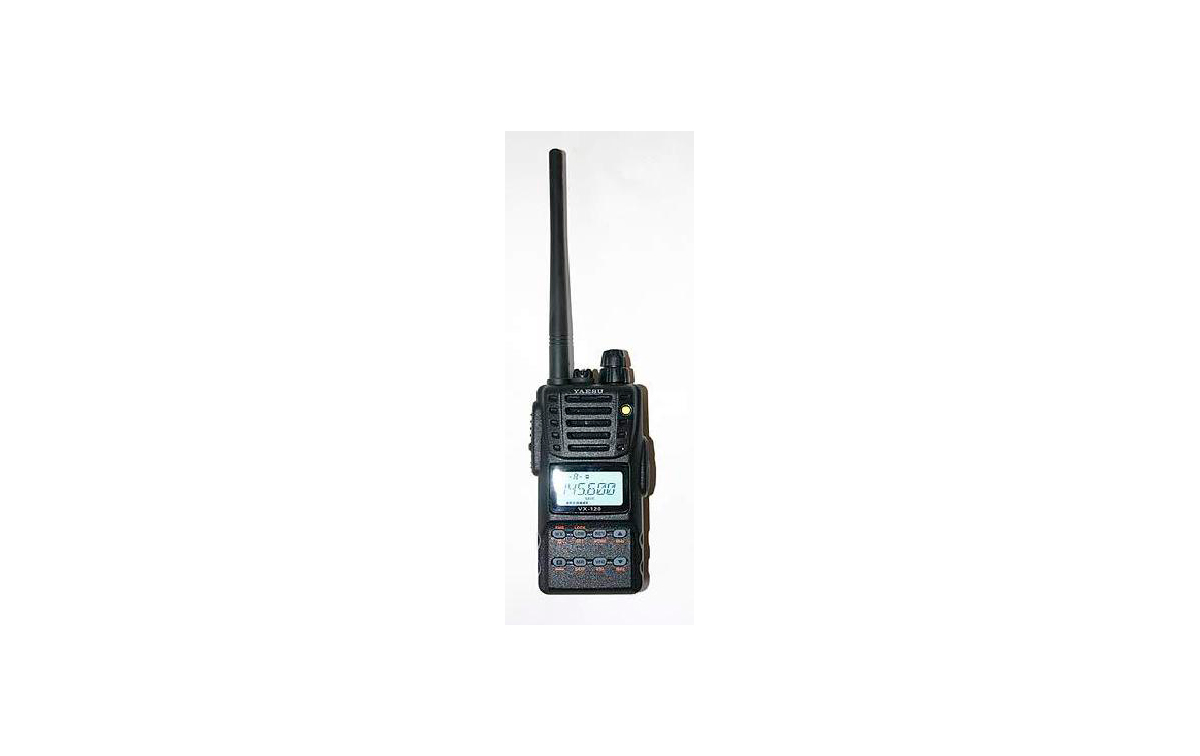 FEATURES
YAESU VX-120:
AMATEUR VHF PORTABLE
Frequency Range:
TX: 144-146 MHz (European)
RX: 137-174 MHz
Mode:
FM
RF Power Issue:
Max 5 W
Sensitivity:
0.2 micro volts to 12dB (140-150Mhz)
Selectivity:
12Khz/35Hz (-6Db/-60Db)
Voltage:
6-16 VDC External Jack
Consumption:
RX = 125mA (200mW Rx + audio)
RX = 45mA (Standby, Sleep)
TX = 1.5 Amp. (Power 5W)
Impedance:
50 ohms
Dimensions:
Width 60 x 120 High x 32 Fund
Weight: 390 grs FNB83 battery, belt clip and antenna
Others:
Dual watch. ARTS. +10 200 reports. Submersible
| | |
| --- | --- |
| | FEATURES |