! SLOW TABLECLOTH SHIPPER NC 77!
! HE INCLUDES 1 PINGANILLO OF GIFT!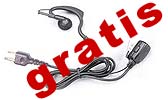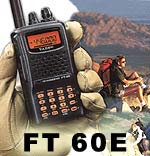 In the aeronautical band he changes automatically as a A.M..

The FT-60, is a portable compact biband withimproved reception, automatic transmission in case of emergency person(system EAI) or their reloadable battery Ni-MH of high capacity (1400 mAh) among other many advantages.




Passages of syntony are of 5/10/12,5/20/25/50/100/khz
YAESU FT 60E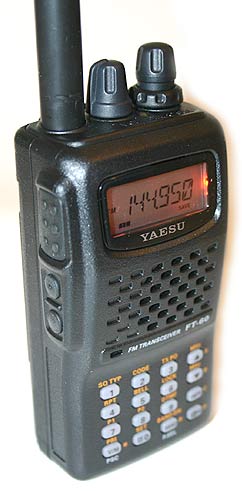 CHARACTERISTICS

> Rank of frequency: 145/430MHz.
> Frequency reception: 108-520/700-999 Mhz
> Power:
LOW: 0.5 Watios;
AVERAGE: 2 Watios;
DISCHARGE: 5 Watios;
> Labeled of alphanumeric memory of 7 digits.
> CTCSS and DCS coder/decoder; Illuminated Display.
> ARS; TOT; Smart Search; Extinguished automatic.
> Economizer of batteries in Tx and Rx; MIL-STD 812FE.
European repeaters.
> BCLO;Medidor of the voltage of batteries
More than 1000 alphanumeric memories, with 10 banks forits organization
5W of exit
Great display illuminated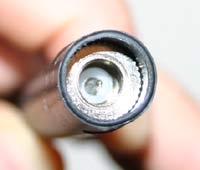 Battery of high capacity FNB-83 (1400 mAh)
Subtonos CTCSS and DCS including (DCS to encoder)
2 programmable frontal keys
Access to the system WIRES, Footbridge of voice via Internet.
Resistant to the water, rain, splashes etc.
System ARTS automatic tester of cover
83 > FNB MH Nor bateria (7,2V, 1400 mAh)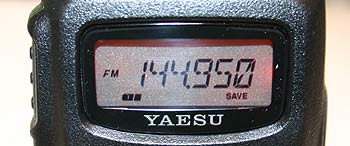 The price Includes:

-

1 Walkie FT60


-

1 Bateria
FNB 83 Nor MH (7,2V, 1400 mAh)


-

1 rubber Antenna


-

1 Paper clip


-

1 slow tablecloth Shipper NC77
- 1 slow Shipper of wall NC77


-

1 Manual SPANISH and INGLES
- 1 Pinganillo Free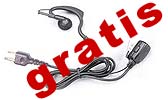 The tablecloth shipper NC-77C Permite the load of bateria individually or incorporated in the walkie talkie.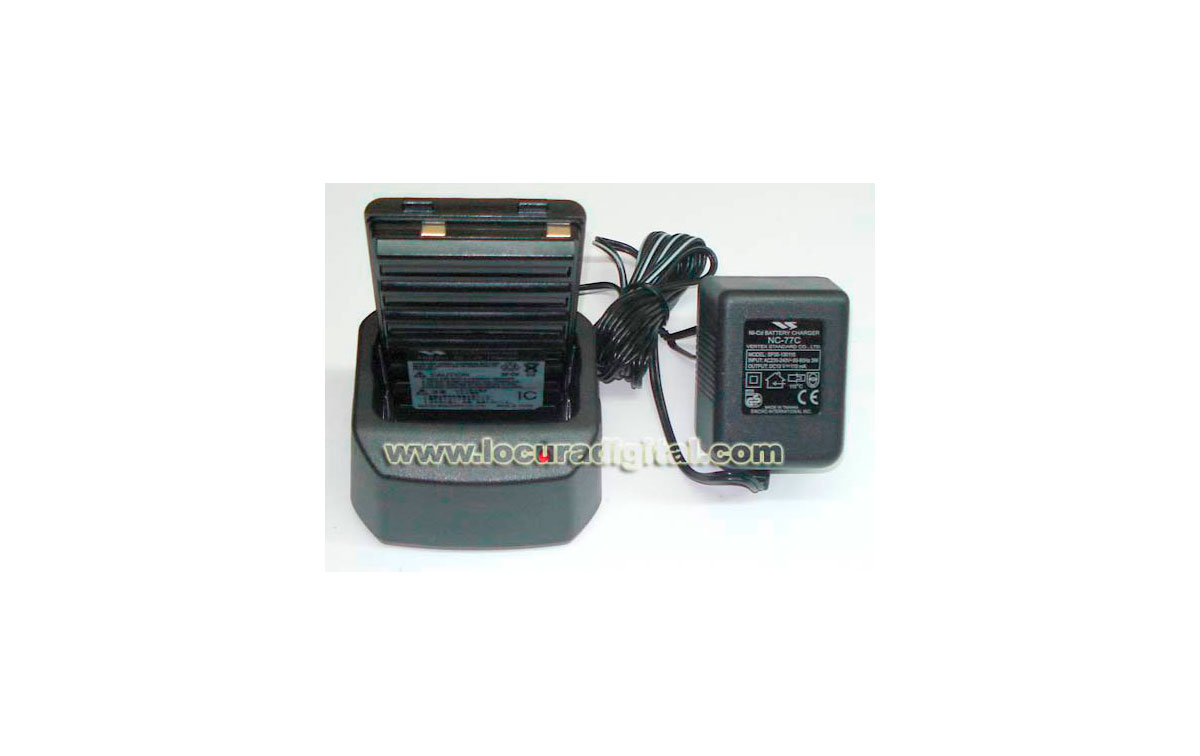 SLOW SHIPPER OF WALL NC 88C
---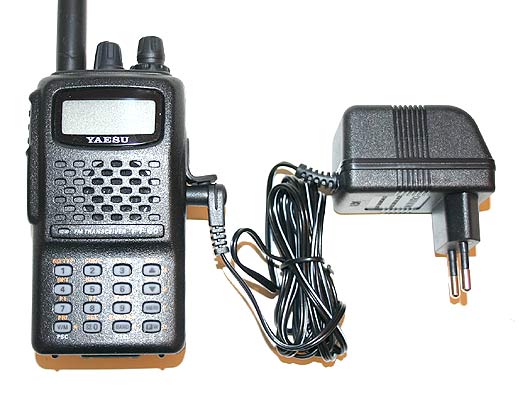 ---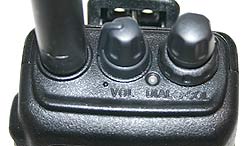 ---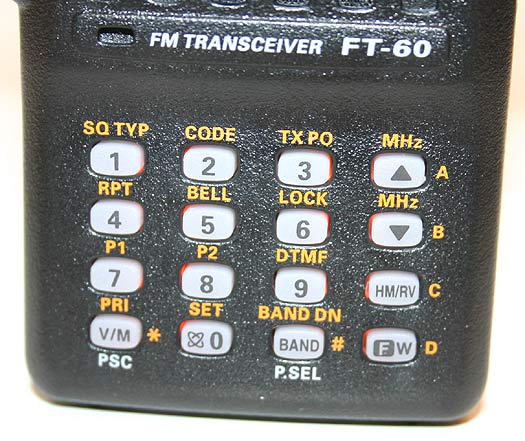 ---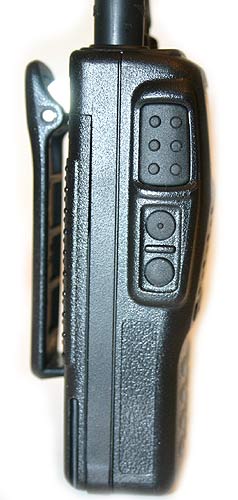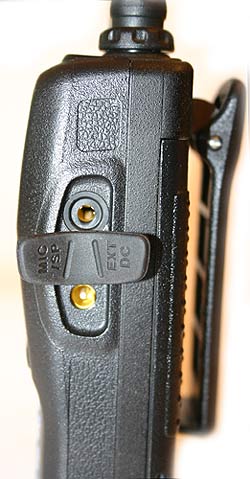 ---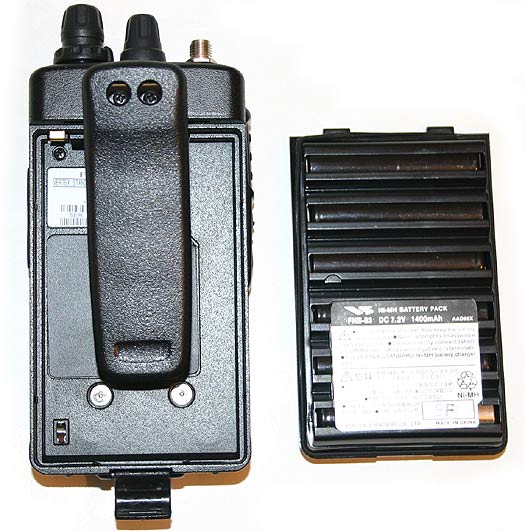 ---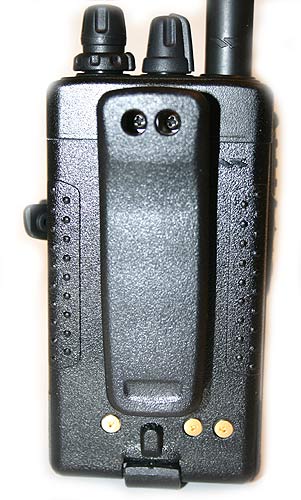 ---
- Rank of frequency: 145/430MHz.
- Frequency reception: 108-520/700-999 Mhz
- Power: 5 Watios;
- Labeled of alphanumeric memory of 7 digits.
- CTCSS and DCS coder/decoder; Illuminated Display.
- ARS; TOT; Smart Search; Extinguished automatic.
- Economizer of batteries in Tx and Rx; MIL-STD 812FE.
European repeaters.
- BCLO;Medidor of the voltage of batteries
- More than 1000 alphanumeric memories, with 10 banks for its organization
- 5W of exit
- Great display illuminated
- Battery of high capacity FNB-83 (1400 mAh)
- Subtonos CTCSS and DCS including (DCS to encoder)
- 2 programmable frontal keys
- Access to the system WIRES, Footbridge of voice via Internet.
- Resistant to the water, rain, splashes etc.
- System ARTS automatic tester of cover
- 83 FNB MH Nor bateria (7,2V, 1400 mAh)