Wouxun KG-UV8D
Locura Digital are pleased to be the first to introduce you the brand new Wouxun KG-UV8D . A dual band (VHF-UHF) handheld that shows that the evolution of this new model has been a success. Latest software version 1.05!!!!. FULL DUPLEX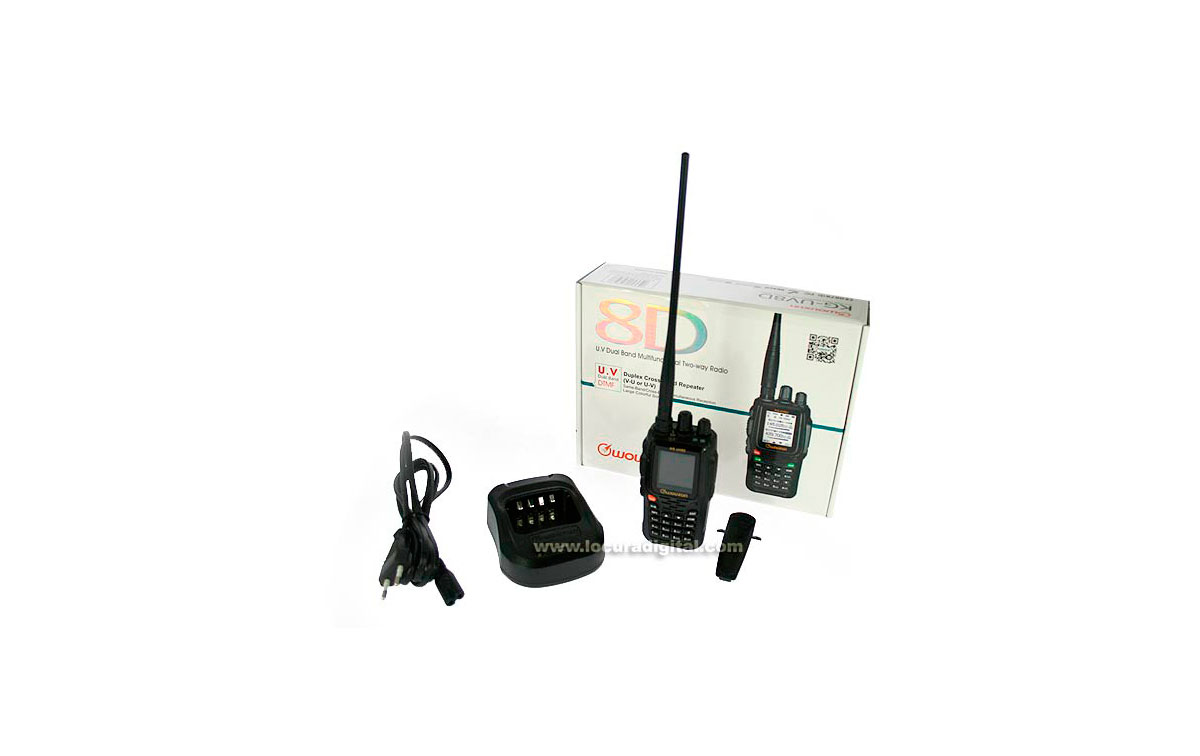 - PIN-19K EARPHONE FOR FREE -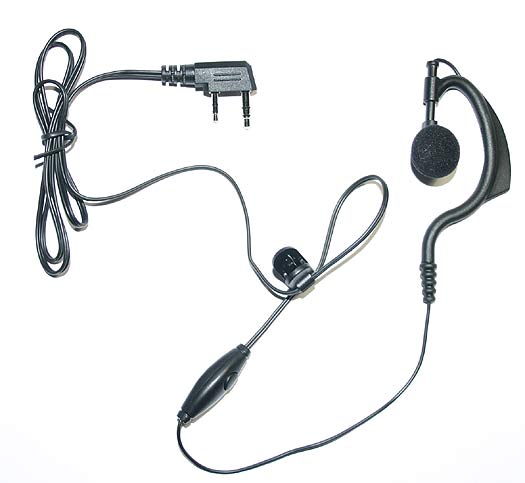 Among the improvements introduced by the new Wouxun KG-UV8D in relation to its predecessor KG-UV6D we highlight the following ones:
High Quality LCD Display
The new high-quality display of Wouxun KG-UV8D allows you to really easily see the frequency / band in which you work and any of the options you have enabled via menu or PC.
Hot key RPT function
Activating the repeater function on your new Wouxun KG-UV8D now will be as easy as pressing a button and start emitting.
Hot key 1 Frequency on screen function
The new Wouxun KG-UV8D offers you the possibility to only show one frequency on screen, that way making easier the visualization and simplifying the data displayed on the high quality LCD.
Emergency channel function
Another new on the brand new KG-UV8D is the ability to schedule an emergency channel, that you can use whenever necessary with the single press of a button.
Longest Antena
The antenna of the new Wouxun KG-UV8D has been also redesigned to provide this equipment with a greater performance and range.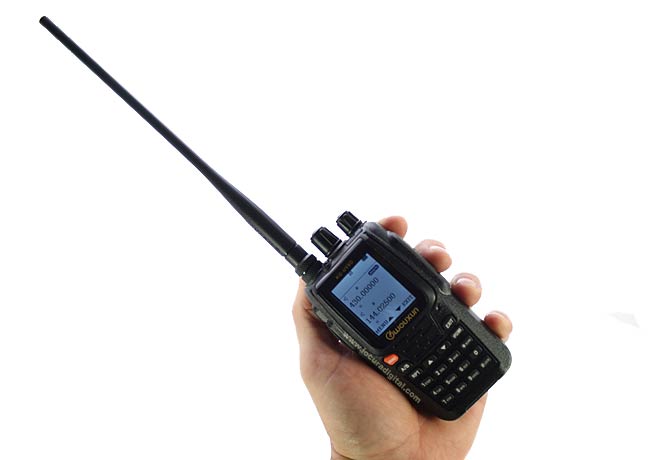 Kit Contents
1 Wouxun KG-UV8D handheld
1 Individual smart charger
1 Lithium 1700 mAh Battery
1 Belt Clip
1 Antenna for Wouxun KG-UV8D
1 PIN19K earphone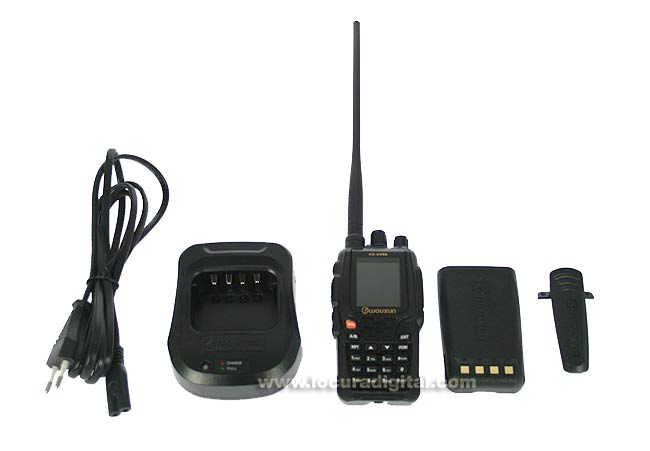 The brand new Wouxun KG-UV8D incorporates well-known functions on its predecessors that have achieved them taking up an important market niche in Europe.
CTCSS / DCS tones
Use the CTCSS / DCS tones for a greatest privacy in your conversations
DTMF and tones Scan
Definitely one of the features that distinguish the KG-UV8D from the rest, is the DTMF (Dual-tone multi-frequency signaling) and the tones scanner.
Programmable via PC
If you are someone who programs several channels on your handheld or someone who prefers not to complicate and have the simplicity of channel programming in a record time, we ensure that this feature of Wouxun KG-UV8D will not disappoint you.
Programming by PC allows you to reduce significantly the time for preset memories and to manage the options of your handheld in a simple way.
999 alphanumeric memories
The 999 memory channels from the Wouxun KG-UV8D allows you to save so many undertone frequencies with its own name that can not manage to get the finish.
Radio FM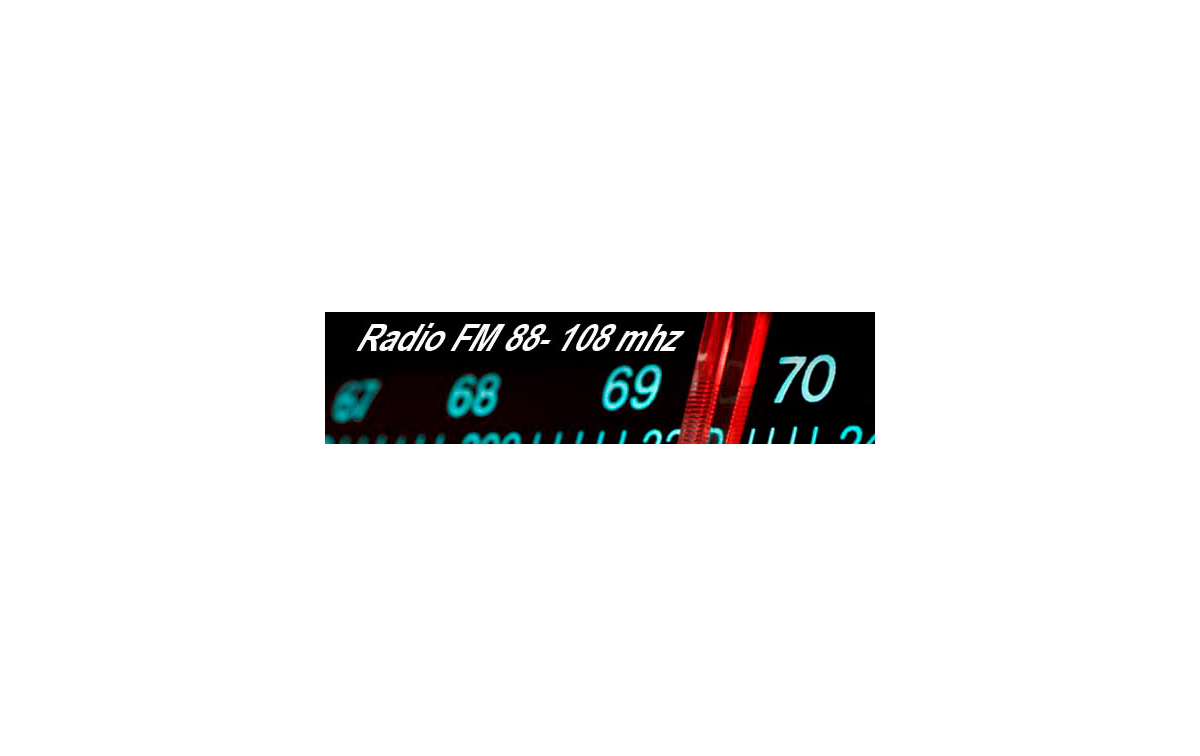 The new Wouxun KG-UV8D also incorporates a 88-108MHz FM receiver so you can listen to your favorite radio stations. Within the use of FM radio we would highlight that if you receive a call while listening to FM Radio, the handheld will automatically switch to handheld mode.
Versión 1.05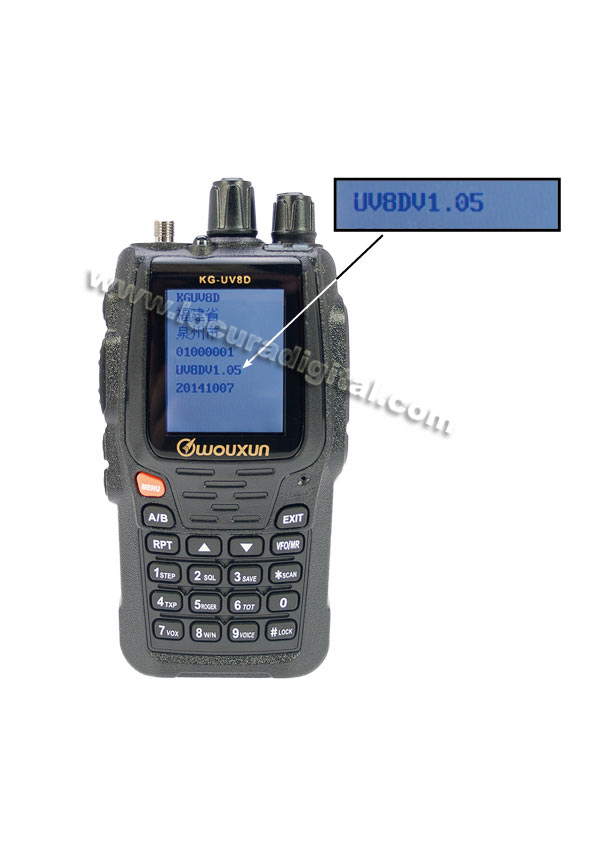 Our equipments have the latest stable available firmware that fixes bugs present in previous versions.

You can check the version of your KG-UV8D as follows:
1. Turn off your handheld
2. With the handheld turned off press key 3
3. Turn on the handheld
4. On the screen you will see the version of your Wouxun KG-UV8D