POLMAR DB-4
Handheld POLMAR DB4 Dual Band VHF / UHF 144 / 430 mhz
The new Polmar DB-4 handheld is a dual band equipment VHF and UHF with a small size. Its power is 4W.

144 ~ 146 MHz (RX / TX) - 430 ~ 440 MHz (RX / TX)
88 ~ 108 FMW (RX only)
256 Memory Channels
High Power: 4 W / Low Power: 1 W
Frequency Steps: 2.5 / 5 / 6.25 / 10 / 12.5 / 25 / 37.5 / 50 kHz
Dimensions: 128 x 63 x 33 mm

POLMAR DB4 Kit Contents
1 Polmar DB-4 Handheld
1 Lithium Battery 7.4 V 1600mAh
1 Desktop Charger
1 Charger for cigarette lighter
1 Polmar DB-4 Antenna
1 Belt clip
1 Handstrap
1 Earphone Nauzer PIN19K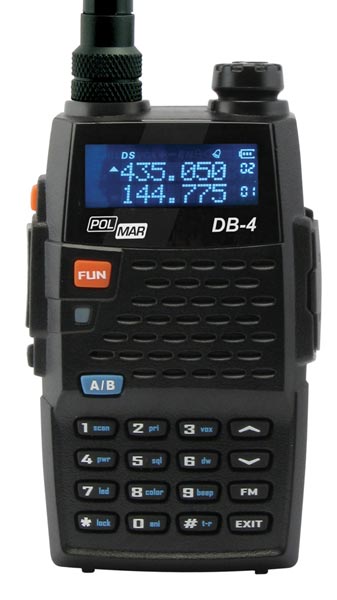 EARPHONE PIN19K FOR FREE!
PIN 19 K. Micro-Headset Earmuff. Smooth black cable. PTT button. Compatible with handhelds: KENWOOD, WOUXUN, POLMAR, LUTHOR, MAAS, ETC.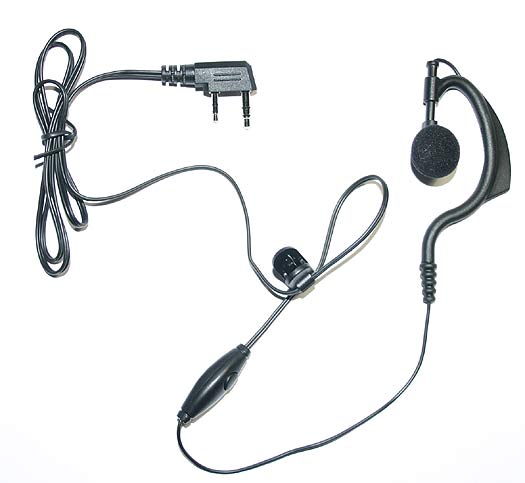 Features
Dual band, simultaneous display of both bands.
Compact and easy to use.
256 memory channels.
Keyboard Lock.
Voice prompt (in English).
Voice compander.
Customizable channel names with alphanumeric characters.
Dual watch function.
VOX Function (talk without pressing PTT).
CTCSS / DCS tones.
Scan (Programmable speed).
Scan of CTCSS / DCS tones.
BCLO and TOT functions.
Adjustable Bandwidth (wide / narrow).
Tone calling 1750 Hz.
Adjustable Power Saver.
FM radio operation (88 ~ 108 MHz) and storage capacity for 25 radio stations.
PC Programmable.
Alarm (via software).
Battery voltage indicator.