DB-2 POLMAR
DB2 POLMAR POLMAR Walkie Dual Band VHF / UHF, 2 watts. Small size +!! REGALO DE PINGANILLO PIN19T5 !!

Contenido del kit DB-2 POLMAR
1 3.7 V lithium battery. 1300 mAh
1 Pinganillo PIN19 T5
1 Clic belt
1 wall transformer for charging battery
1 Antenna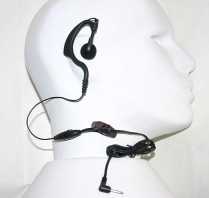 Features
Dual Band, with simultaneous display of both bands and dual standby.
Compact and easy to use.
128 memory channels.
Keyboard Lock.
Voice function announcement (in English).
Voice compander.
Canal customizable alphanumeric characters.
dual watch function.
VOX function.
Key sub-audio CTCSS / DCS.
Scan (programmable speed).
Scan sub-audio CTCSS / DCS tones.
BCLO and TOT.
Banda (wide / narrow).
1750 Hz tone
Energy saving adjustable.
Function programmable from your PC.
Get FMW ( 88 ~ 108 MHz) and the storage capacity of 25 radio channels.
PC programming.
alarm (activated PC).
indication of the battery voltage.