LUTHOR TL-22 KIT1
LUTHOR TL22 KIT1 SINGLE BAND VHF 144 MHZ HANDHELD, DUAL DISPLAY, 8 SCRAMBLER. Rubber Earphone FOR FREE!!!
This transceiver offers an innovative design in terms of technology and multi-functionality. Its high quality and extensive features make it one of the best equipments in its field.
The LUTHOR TL-22 is an attractive compact handheld able to deliver 5 watts of power and an outstanding performance, all of this at a truly affordable price, it also comes with a complete accessory pack: 1600 mAh Lithium Battery, Rubber Earphone, and Desktop Charger.
SMA FEMALE CONNECTOR, THE MOST STANDARD CONNECTOR AND MORE COMPATIBLE!
VHF/144-146mhz mono band handheld.
Dual Display, Dual Standby
Power 5 W
1600 mAh Lithium Battery.
PC Programmable.
128 memories.
VOX Hands Free System.
Frequency steps 5K / 6.25K / 10K / 12.5K / 25K / 37.5K / 50K / 100K
50 CTCSS groups
Radio FM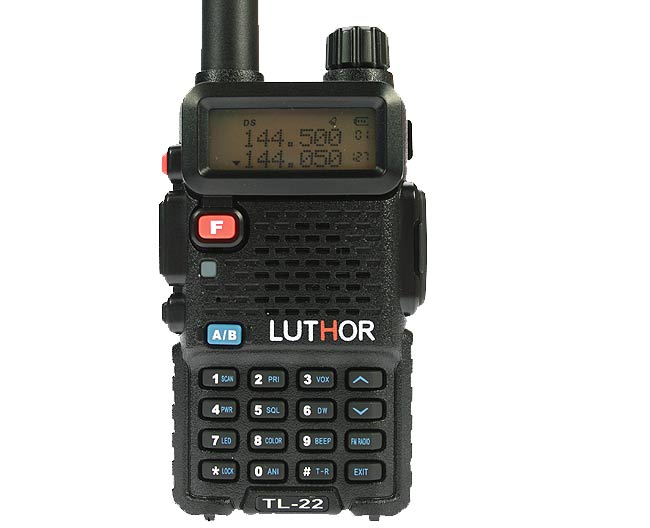 Kit contents
1 TL22 HANDHELD
1 1600 mAh lithium battery
1 SMART FAST CHARGER
1 BELT CLIP
MANUAL IN ENGLISH, FRENCH AND SPANISH
1 RUBBER EARPHONE FOR FREE!!!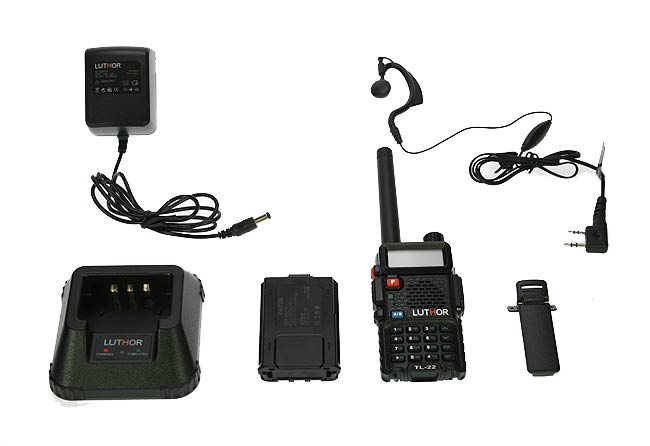 Features
Output power: 5W
PC Programmable
3 colour display
128 memories
DTMF / 2 TONES / 5 TONES
Frequency steps 5K / 6.25K / 10K / 12.5K / 25K / 37.5K / 50K / 100K
50 CTCSS code / / DCS
Voice prompt function in English
Emergency alarm
1750Hz Tone
Selectable squelch / VOX grade setting
FM 88-108Mhz radio receiver function
Dimensions: 10 x 3 x 3,5cm
Weight:211g (battery and antenna included)