Luthor TL-66 HAMMER

Luthor TL-66 HAMMER KIT 1 Dual band VHF / UHF handheld. IP-65 protection. WITH A SECOND BATTERY: TLB-409 HIGH CAPACITY BATTERY.
IP-65: Totally protected against dust ingress. Protected against low pressure water jets from any direction. Limited ingress permitted.
Includes a double fast charger ideal for charging two batteries at the same time.
SPECIAL PACK: WITH TWO BATTERIES, PLUS PIN-19K EARPHONE FOR FREE!!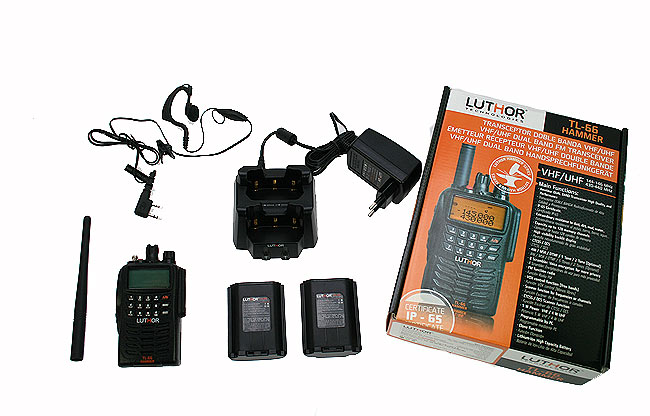 Kit Contents
Luthor TL-66 HAMMER KIT 1
1 LUTHOR TL-66 HAMMER handheld
1 Dualband Antenna
1 TLB-408 Lithium Battery 1500 mAh
1 TLB-409 Lithium Battery 2300 mAh
1 Belt Clip
1 Smart Dual Charger
1 PIN-19K Earphone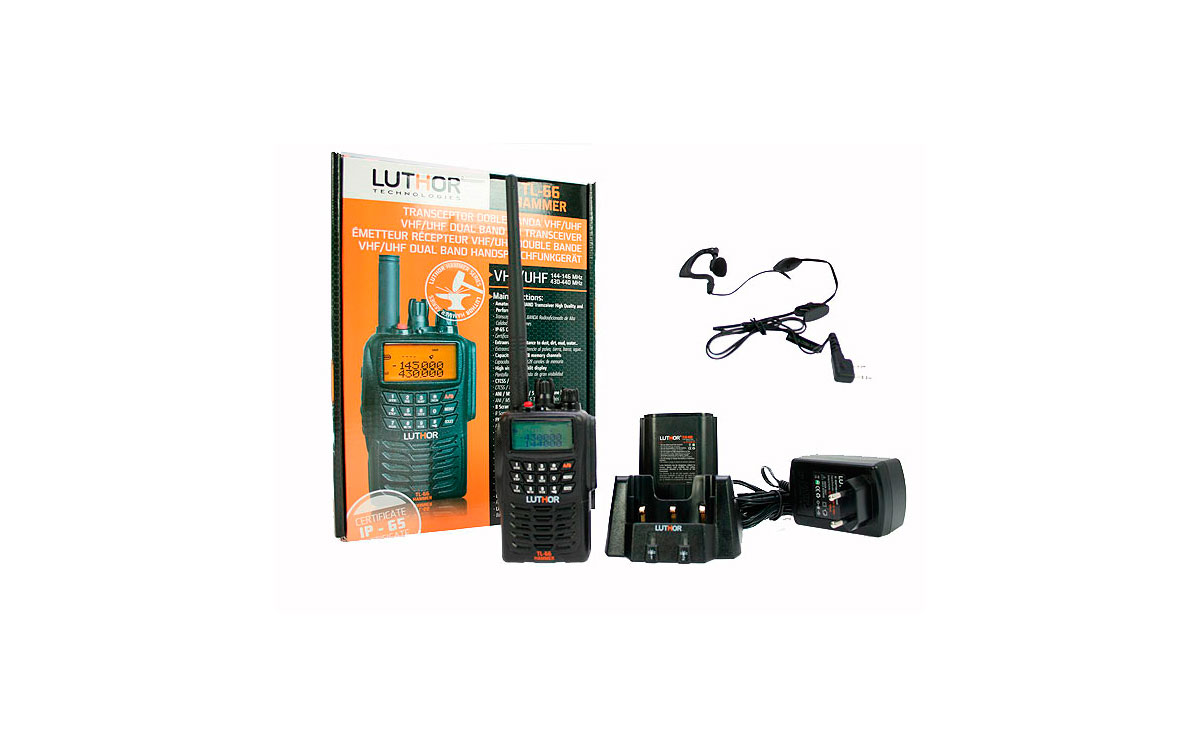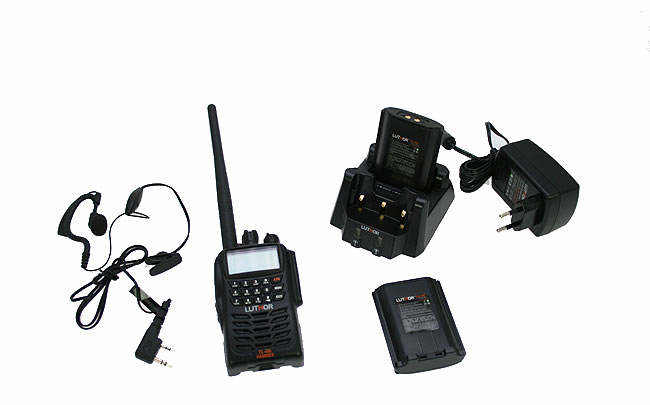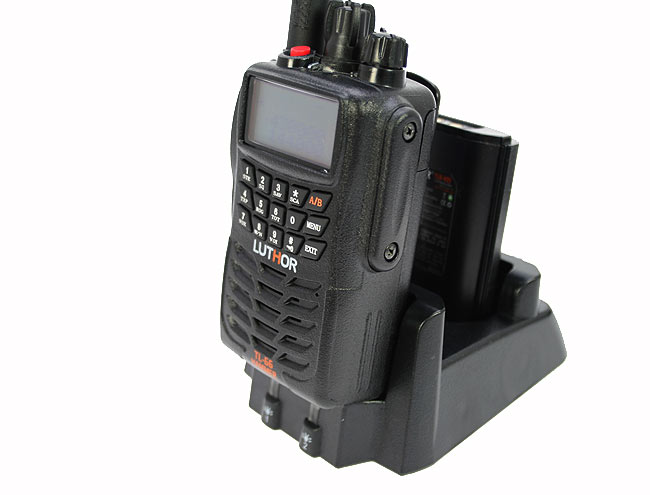 It is possible to charge the handheld and a battery at the same time. Note: this kit includes two batteries.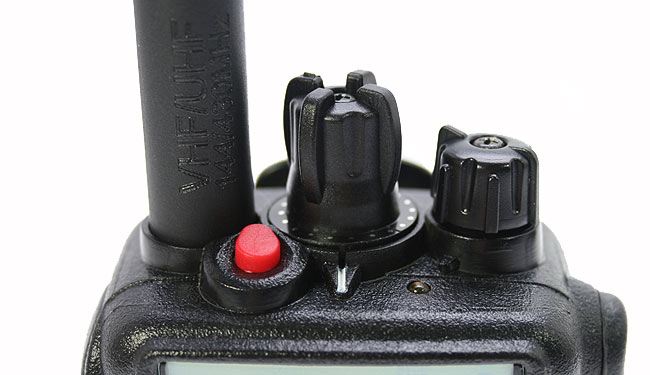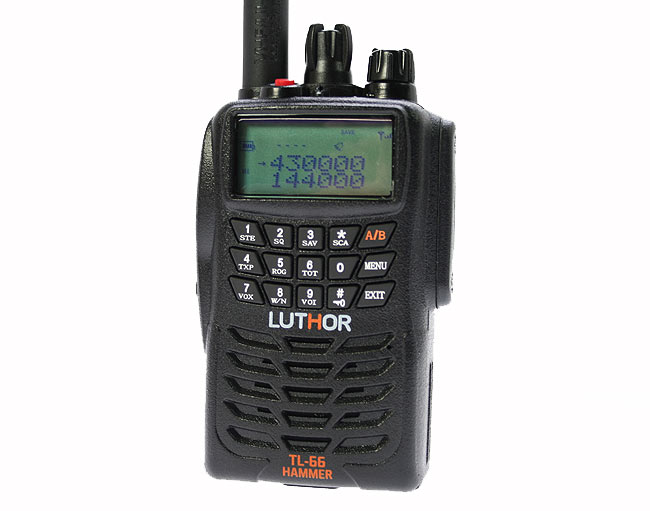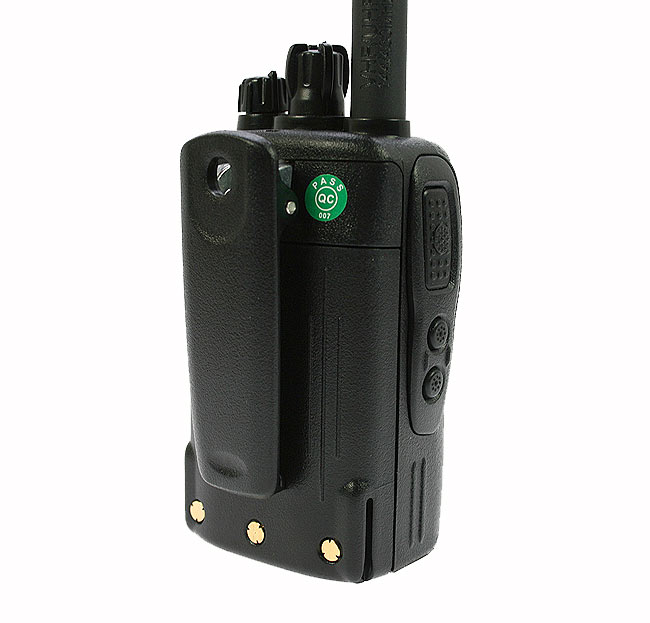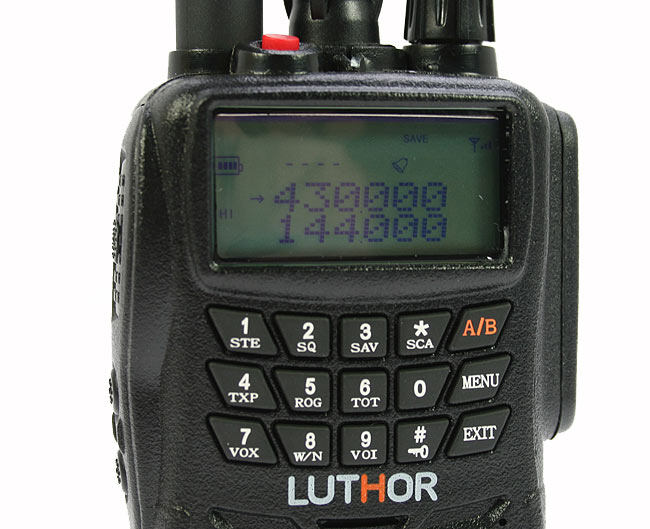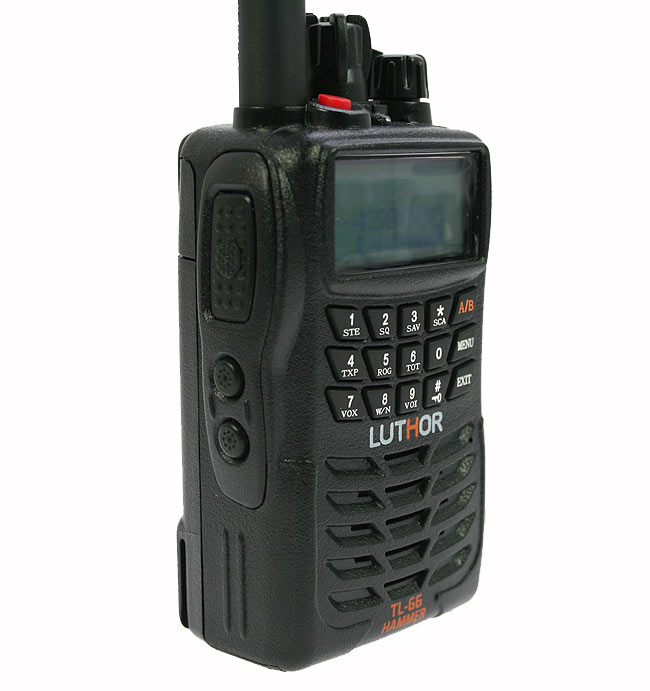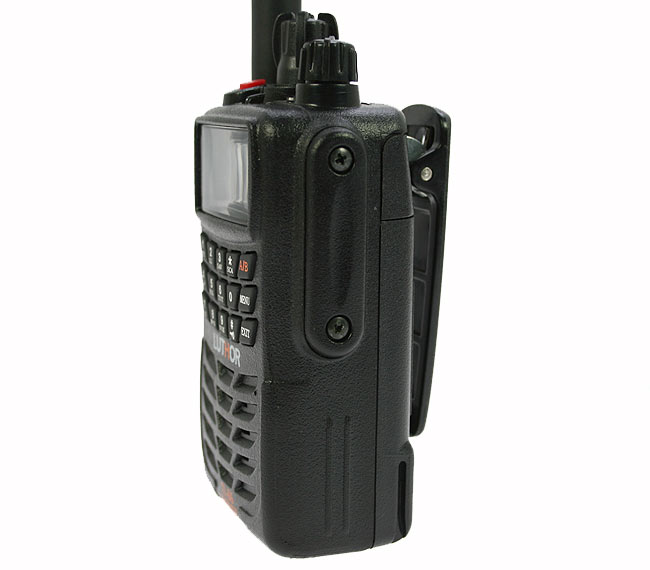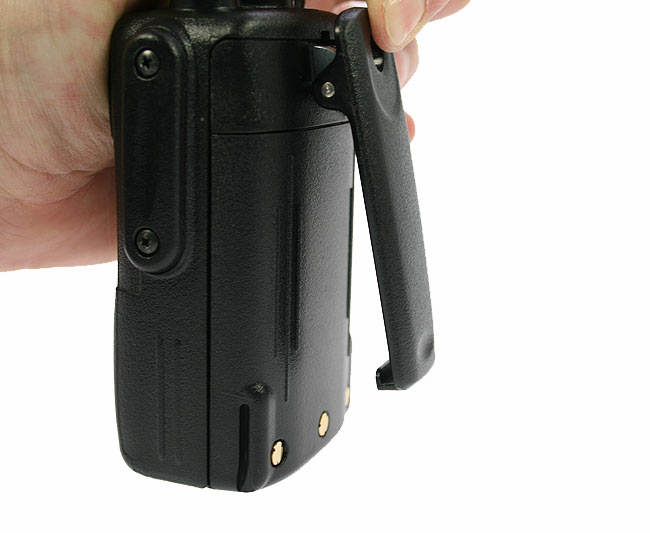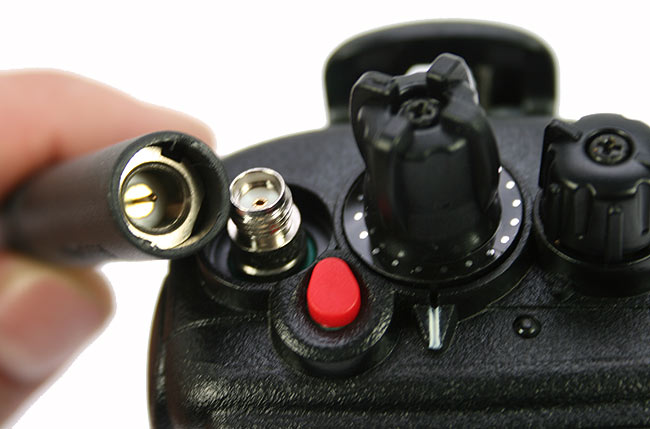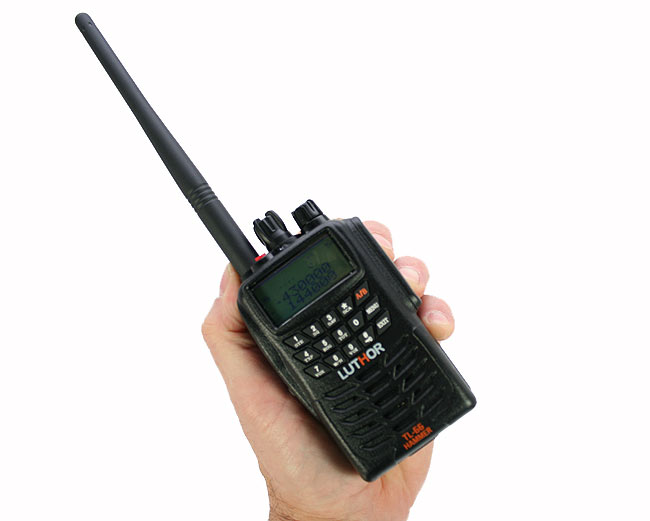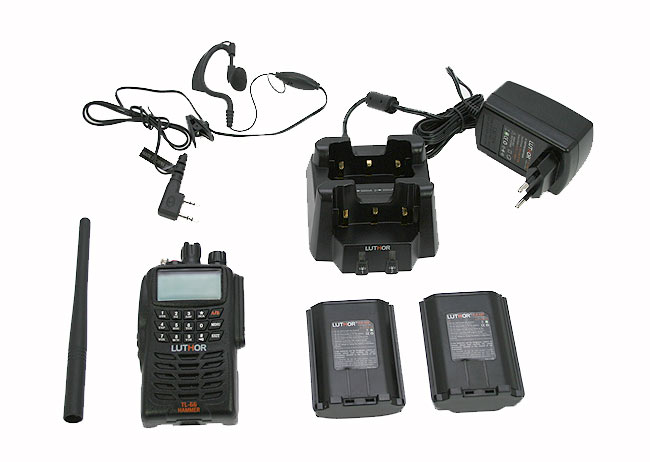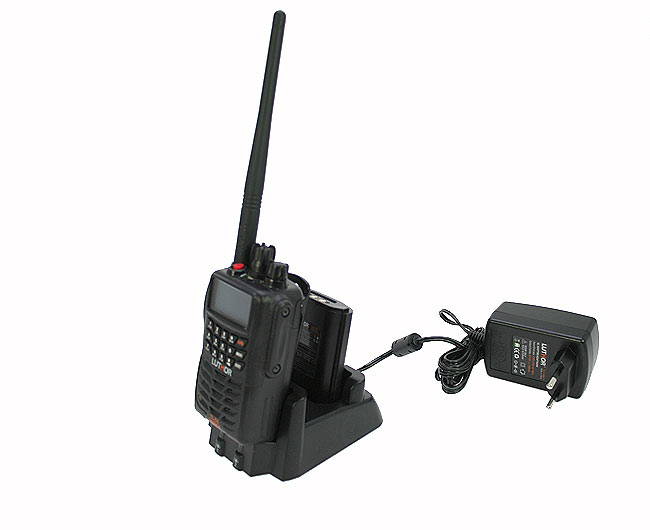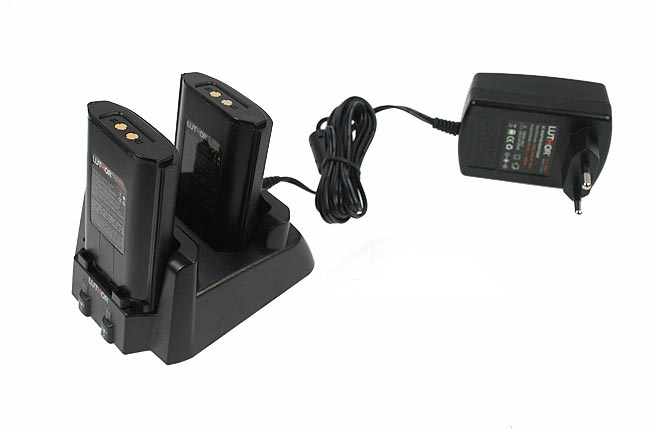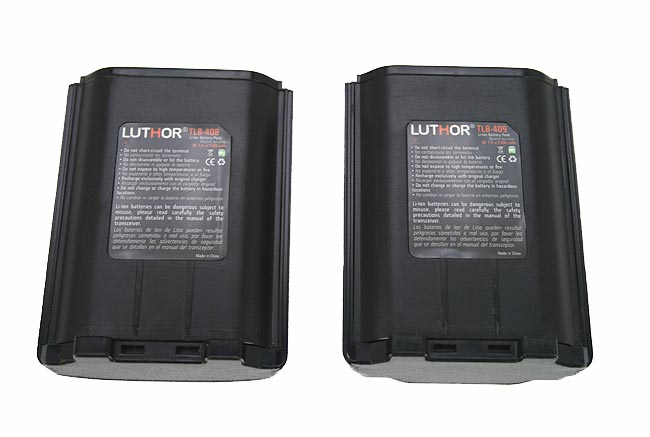 Features
Frequencies: VHF (144/146 Mhz) | UHF (430/440 Mhz)
Output power: 5w / 1w
IP-65 protection
Two frequencies reception
Display and configuration for both bands (A and B)
Illumination for display and keypad
50 CTCSS tones and 105 DCS codes (coder)
1750Hz Tone
VOX function (10 levels)
Repeater's offset programmable
Bandwidth selection (25 KHz / 12,5 KHz)
Scanning function
Battery saver
Adjustable squelch
BCLO function
TOT function
Keypad block
Low battery indicator
Roger beep
FM Radio reception 88 - 108 MHz
Li-Ion 1500 mAh battery
SOS (alarm)
PC programmable