Incorporates high performance GPS receiver
The SiRFstarIII GPS receiver, world renowned for its high precision, is included in the top of the transceiver.



Function target points

You can store up to 5 points target, in real time, the direction and distance of each. To display and select from up north and address above, according to your preference.





GPS history function
Store up to 5,000 data points in internal memory trace.
You can choose between 3 options for storing time position data - range, trip distance, or TX marker points (for example, if we adjust the interval of 10 seconds, you can store up to 14 hours).
The program memory controller can turn MCP-4A GPS historical KML file format to be used by Google Earth. Extending the working time (up to 35 hours per charge), disconnecting the transceiver functions using only the GPS.



Equipped standard with APRS firmware
With the cooperation of Bob Bruninga (WB4APR), who developed the first APRS (Automatic Packet Reporting), Kenwood has developed a firmware for the TH-D72E which makes it easy to work with APRS without requiring computer. The GPS receiver provides position information included, while time information can be gained by connecting a weather station. All this information can be shared with other stations, and also sent to a PC for viewing on a map using commercial software APRS applications.
USB port (Mini-B)
The TH-D72A / E can be connected directly to a PC with the supplied USB connection.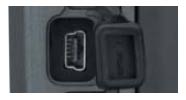 Incorporates 1200/9600 bps TNC compliant with AX.25 protocol
The TNC (Terminal Node Controller) embedded supports the AX.25 protocol, providing direct access to the APRS functions. A large number of applications APRS can be used to connect the TH-D72A / E to a PC using the supplied USB cable that controls the TNC. In the future it will be possible to operate the radio as a station IGate (Internet Gateway - wireless) or digital repeater (repeater station for wireless data communications).
Independent Digital Repeater
The TH-D72E can work as a digital repeater. May be used in various applications of data in the open - for example supporting data communications in locations surrounded by mountains.
Easy access nodes with EchoLink ® memory
Identity-call, node number, commands, etc.. can be stored in 10 DTMF memory channels dedicated to EchoLink. Thanks to the automatic converter Identity-calls / DTMF, it is easy to use EchoLink Log per call and required to call.
In addition, the software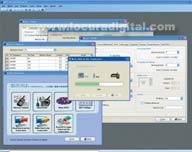 With the control software memory MCP-4A (free download from Kenwood website) you can use your computer to enter, edit and manage data% u2013 for example, the memories and APRS functions. You can also copy the historic GPS data to your PC.

Download free software click>>>> here


Firmware Updating Program Main TH-D72 Firmware Update Version 1.01 (Free)

Memory Control Program MCP-4A Version 1.00 (Free)

Virtual COM Port Driver



Easier to use and better visibility
Thanks to the menu and arrow keys, select the various functions is intuitive and easy. All keys are backlit for easy use in the dark and the LCD display Dot matrix ensures a clearly visible icons and text. The rotary knob on the top of the transceiver allows an adjustment of volume and independent channel.
MIL-STD810 and waterproof IP54
The TH-D72E is very robust and provides reliable performance in weather conditions and harsh environments. Meets or exceeds the stringent IP54 protection against dust and environmental standards and MIL-STD for rain, humidity, vibration and shock.


Startup message
In the implementation, the radio show his sign and a message for 2 seconds. The message allows up to 8 characters, using the MCP-4A may cause the display to display a custom icon design.



Great battery life (high capacity battery included)
The TH-D72E is supplied with a rechargeable lithium-ion 1.800 mAh. "0charge can power the radio for about 6 hours of continuous use at maximum TX power of 5-watt output can be set to HI (5W), Low (0.5W) or EL (0.05W).
Double reception in the same band (VxV, UxU)
In addition to simultaneous receive on both 144MHZ and 430MHz bands, the transceiver can receive two frequencies on the same band. This allows the possibility of having the conversation channel and local channel or a channel and a local repeater on the same VHF or UHF band.
Kenwood Sky Command System II
The Kenwood Sky Command System II allows you to use the TH-D72E transceiver for remote access of a Kenwood HF radio. Operating as Commander (driver), the TH-D72E transmits control signals to% u2018Transporter% u2019 (link), and also does the voice repeater HF team. Conversely, the HF signals are transmitted to the Commander. This system can transmit and receive RF signals, set frequencies (with LCD confirmation), switch memory channels and more remotely. You can enjoy access HF using the TH-D72E, for example, while visiting a mall.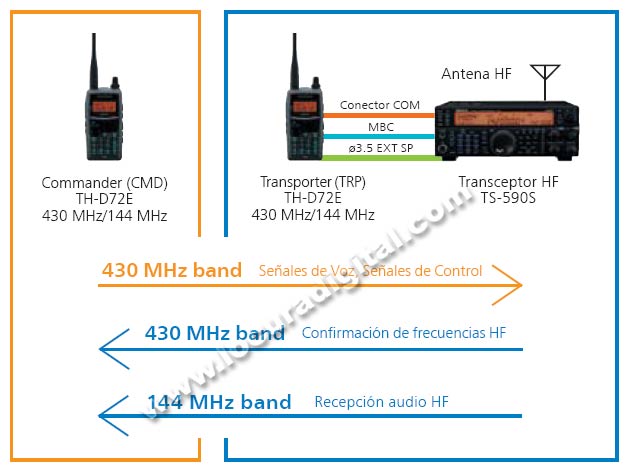 Other features
1,000 channels of memory and name of 8 characters 9 ways to scan (VFO, programmable, MHz, Memory, Memory Group, Call, Tone, CTCSS, DCS) 42 CTCSS frequencies 104 DCS (Digital Code Squelch) Tone Cross Tuning Waypoint Export DX cluster clock (date / time) Band Mask Call Channel Monitor Auto power-of f mode frequency increases MHz programmable automatic repeater offset Offset Test VOX simplex automatic DTMF Memory (10 channels, 16 digits) Timer Transmission keyguard lock APRS Password Memory start Programmable VFO Beep shift key on / off soft key functions channel mode display LCD Contrast Adjustable Reset (VFO, PART, FULL) GPS Receiver External input (2.5mm stereo jack)