VH50 HOXIN
Antenna HOXIN VH50 monoband VHF 136-174 Mhz. Fibra vidrio. Long.1,75 mts. PL
You need to cut the rod inside the antenna to the desired frequency ajuastar.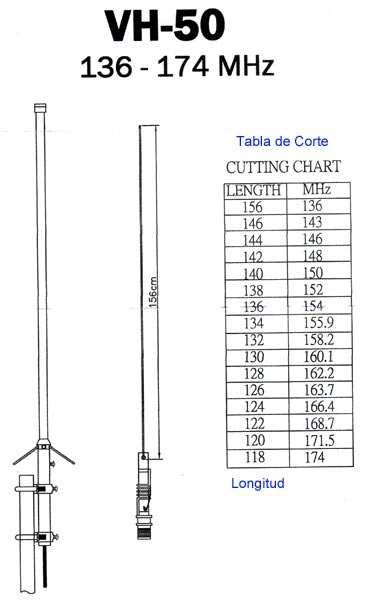 Example: To work in the 144-146 MHz amateur band inner rod to cut to 145 cm. The VSWR is 1.08 ohm impedance 50
for use in professional bands antenna 162 Mhz example in cutting the rod should be cut according to the table 128 cm.