POLMAR RX1300
POLMAR RX1300 Portable Scanner frequency receiver. Wide range frequency 0.150 - 1309.995 MHz.
The multiband scanner RX1300 is manufactured by TTI with large features and a reduced size accompanied by a slight extra weight, make this scanner a essential product defor everyone who wants to go unnoticed.
NOTE: ONLY RECEIVE, DON'T TRANSMIT.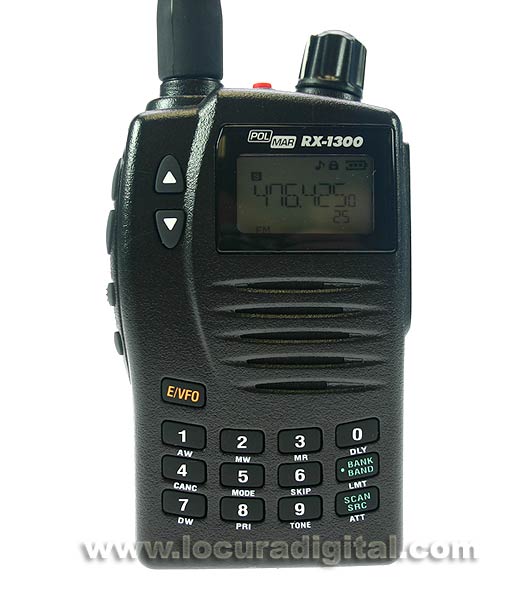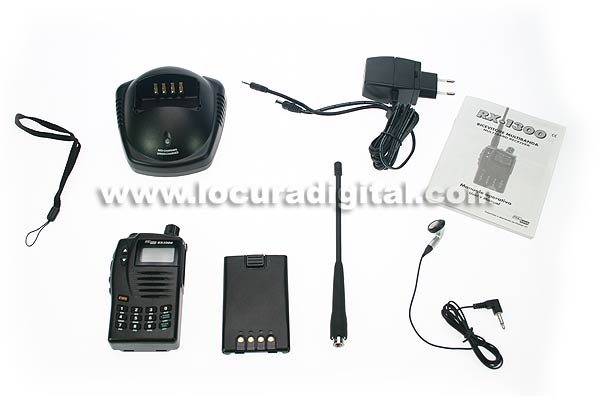 Features
1300 Memories
Wide frequencies range: 150KHz ~ 1309.995 MHz
44 Banks (Variable Memory)
1000 Manual Memories
200 Auto Memories
50 Programmed Scan Memories
50 Dual Watch Memories
Scan / Search
Squelch Adjustment
Numeric Keyboard
Mode Change (AM / NFM / WFM)
Variable Step (5, 6.25, 8.33, 10, 12.5, 15, 20, 25)
Tone refection
Cloning
Reset (partial / total)
Size (H x W x D): 98 mm x 62.5 mm x 32.6 mm (without Antenna)