MIRMIDON MPS-1012

MIRMIDON MPS-1012
Switching Power supply with 230 volt input and 13,8 volts output.
5 amps constant output and 7 amps surge. Its small size 250 x 155 x 115 mm makes it ideal for placing in any gaps in an easy and uncomplicated way.
The Switching Power supplies have the special feature of being the more silent, not transmitting noise through your station.
Weight: 1,3 kg.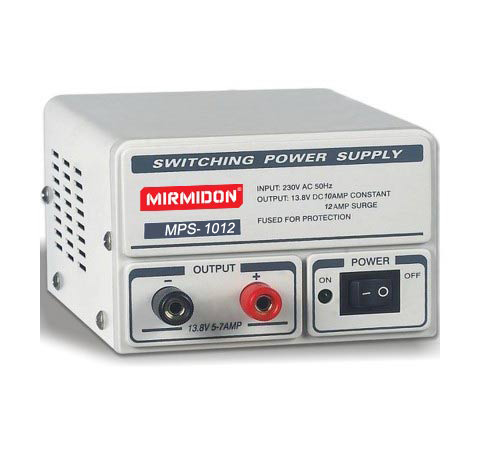 Features
Input voltage: 230V
Output Voltage: 13,8 V
10 Amp. constant
12 Amp. surge
Dimensions: 250 x 155 x 115 mm.
Approximate weight: 1,3 kg