MAAS SPS30II
MAAS SPS30II
Switching Power Supply. 220v / 13,8v. 30 / 35 amps.

Switching Power supply with 220 volt input and 13,8 volt output.
30 amps constant output and 35 amps surge. Metal casing. Dimensions 170 x 125 x 225 mm. Approximate weight: 1,98 kg

MAIN FEATURES

Illuminated display with analogue measuring instruments for volts and amps.
Robust metal casing with rubber legs.
LED operation indicator.
ON / OFF button.
Back Output connections.
Fan in rear side.
Short circuit, overcurrent and overvoltage protection.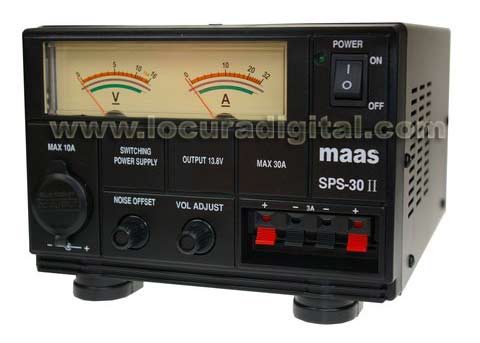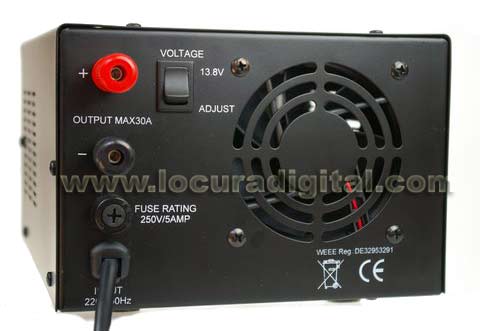 Features
Input voltage: 220V AC
Output Voltage: 13,8 VDC (ajustable)
Max Current: 13,8 V
30 Amp. constant
35 Amp. surge
Dimensions:

170 x 125 x 225

mm.
Approximate weight: 1,98 kg