ALBRECHT RIDER. SINGLE INTERCOM BLUETOOTH FOR PILOT. It will allow to speak from his moving body or walkie him without cables through the Bluetooth technology. In order to connect the walkie accessory BPA100 - NOT INCLUDING movable For using its telephone or wireless and safe walkie talkie in motorcycle makes lack, thanks to the Bluetooth technology. It dog pay attention to any helmet. Possibility of to answer of call through voice. In order to with to walkie uses it movable talkie or telephone without optional Bluetooth it requires to adapter BPA100.


Possibility of communication motorcycle-motorcycle by means of kit BPA 100 - NOT INCLUDING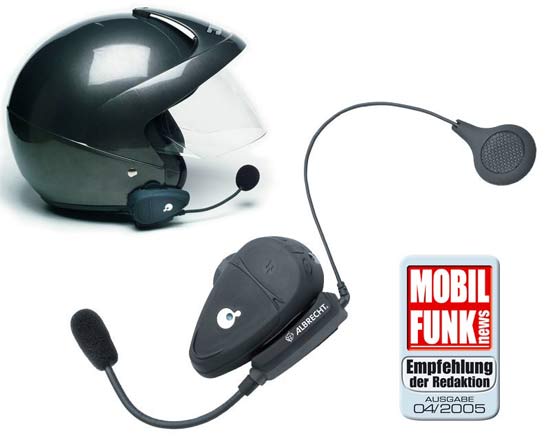 - to clear and to clear Communication AT high speeds: Microphone equipped with to filter sound suppressor and double to loudspeaker.

- Answer to the call of the telephone by vocal control: Movable When the telephone sounds, it is enough with to pronnciar to Word to activate the conversation.

- Resistant to to water: The Bluetooth device is resistant to to water.

- Batteries long play: The 7 batteries that plows provided guarantee up to hours of conversation, and one week in delay modality.

- Detachable Receiving Bluetooth: The Bluetooth device dog sees desengachar easily of the support of the helmet, this way it is not necessary to disassemble all the support to recharge it.