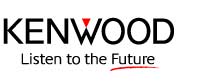 KENWOOD K-821DV Compact DVD System with USB iPod connection i
Whether you want to enjoy your favorite DVD and enjoy your favorite music from iPod, K-821DV-K series is designed for true satisfaction.
The K-821DV home theater system is a 2.0 format with a high power amplifier that delivers all-digital 40W per channel. It is equipped with a DivX Certified DVD player and comes with an integrated cradle on top for direct digital connection to iPod. Moreover, the system also acoustic equalization technology CONEQ power.

Other Features
- Power output 2 x 40W (RMS) - Plays CD-R/RW
(MP3/WMA) - USB host (MP3/WMA/AAC) - FM / AM
- Terminals: OUT: optical digital, USB, Auxiliary, Subwoofer preout;
INPUT: Digital Optics, Auxiliary Analogue Players
Digital Audio (mini jack)
Transmission of AV signals through a single HDMI cable
The K-821DV features a HDMI interface that transmits digital audio and uncompressed video signals by a single cable. The HDMI interface can be used to connect the K-821DV to a TV in HD format that has an HDMI interface.





The DTS Surround Sensation creates a surround sound DVD
K-821DV The signal can be synthesized from 5.1-channel DVD-video into two channels using the DTS Surround Sensation to produce full audio sound effects, delivering multichannel surround sound 3D stereo speaker system. Resulting in an audio playback with a dynamic similar to a conventional home theater with a great surround sound, clear vocals and enhanced bass.
DVD Home Cinema System 2.0 DivX Certified
The K-821DV is capable of playing a variety of audio compression formats including DivX video and video, as well as CD-DA, MP3 and WMA audio.
Add a subwoofer for extra bass
To add to the Home Cinema system more severe pressure, simply connect the K-821DV by a subwoofer preamp output built into the unit.
Other Features
Power output 2 x 40W (RMS) - Plays DVD-R/RW/CD-R /
RW (MP3/WMA) - USB host (MP3/WMA/AAC) - AM / FM tuner
AM - Terminals: OUT: optical digital (PCM / bit stream), HDMI,
USB, Composite, Auxiliary, Subwoofer preout; INPUT: Digital Optics,
Auxiliary Analog to Digital Audio Players (mini jack)


Material MDF enclosure with high rigidity
The K-821DV speakers and K-521 are made of material of high rigidity MDF 15 mm thick to ensure excellent response harmonics. The material MDF enclosure envelops the whole, covering all joints to ensure high strength of the speaker. The rear panel and body, offering a clean design with a spectacular deep bass response.


Soft Dome Tweeter 2.5 cm for the reproduction of a bandwidth wider
The soft dome tweeter 2.5 cm to incorporate the K-821DV and K-521 has a large magnetic circuit which enables the faithful reproduction of voices and strings of an orchestra.



Woofer 11cm pure white redevelopment
The new 11 cm woofer built into the K-821DV and K-521 has a diaphragm of paper with the etched surface and center cap to reduce vibration and to obtain a stable reproduction of lower frequency sounds.


Crossover design provides high quality sound
To adjust the playback frequency range of the woofer and tweeter, a high-fidelity crossover optimally separates the frequencies of the audio signal. For the tweeter uses a capacitor film - widely used in high-quality speakers for their excellent characteristics, which allows for clear, detailed highs.
| | | |
| --- | --- | --- |
| | | |
| | FEATURES | |
| | | |
General Features
| | |
| --- | --- |
| DTS Surround Sensation | Yes |
| Clear Voice sound | Music / Movies |
| Supreme EX | Yes |
| Tone Control | Yes. Bass, Mid and Treble |
| D-Bass | Yes (0 ~ 10) |
| Remote | Standard 63-key Remote |
Amplifier
| | |
| --- | --- |
| Max Output Power Stereo | 2 x 40 Watt |
| Digital Amplifier | Yes |
| Digital Pre-amplifier | Yes |
Tuner
| | |
| --- | --- |
| Tuner (AM / FM) | Yes |
| Radio Data System (RDS) | Yes |
| Programming (PTY) | Yes |
| Number of presets | 40 |
| Timer | Sleep (10 ~ 90 min.) APS & Prog 1 & 2 (Weekly Timer) |
Playable Media
| | |
| --- | --- |
| PAL | Yes |
| NTSC | Yes |
| DVD-Video | Yes |
| DVD-R | Yes |
| DVD-RW | Yes |
| DVD + R | Yes |
| DVD + RW | Yes |
| DVD VR | Yes |
| CD DA / CD-R/RW | Yes |
| SVCD | Yes |
| VCD | Yes |
| MP3 | Yes |
| ID-3 tag | Yes |
| WMA | Yes |
| AAC | Yes |
| Stop Digital JPEG | Yes |
| ASF | Yes |
| MPEG 1 | Yes |
| MPEG 2 | Yes |
| DivX | 3.11 / 4 / 5 / 6 (Certificate) |
Surround Formats
| | |
| --- | --- |
| DTS 2.0 channel | Yes |
| Dolby Digital | Yes |
CD Features
| | |
| --- | --- |
| CD DA / CD-R/RW | Yes |
| MP3 | Yes |
| WMA | Yes |
| CD Text | Yes |
| Tag Information | Yes |
| Programming play | Yes |
| Repeating play | Track, Program, All |
| Shuffle | Yes |
Features iPod dock
| | |
| --- | --- |
| Connection iPod / iPhone | IPod Digital Connection (integrated docking station) with charging function |
| Supported versions of iPod | iPod Classic, iPod nano (2nd-5th gen.) iPod touch (2nd gen.) |
| Control iPod functions | Play / Pause, Skip back / forward, Fast front / rear, Album next / previous, Repeat Function, Random Access |
Digital inputs / outputs
| | |
| --- | --- |
| USB-A Terminal (USB Host) | Yes |
| IPod connection | Yes, digital connection via integrated dock |
| Input / Output Optical Audio | 1 / 1 |
| HDMI Output | 1 |
Analog inputs / outputs
| | |
| --- | --- |
| RCA Audio / Video | 1 Audio |
| RCA Audio / Video | 1 Audio (Recording Output) / 1 Video Output |
| Composite Video Output | Yes |
| Subwoofer output | Yes |
| Screw Type Speaker Terminal (compatible with banana) | If |
| Headphone Jack (3.5 mm) | Yes |
| Terminal Link DAP | Digital and Analog Audio Connection 3.5mm |
| FM antenna connector 75 Ohm | Yes |
| FM antenna connector | Yes |
Audio section
| | |
| --- | --- |
| Nominal Output | 2 x 40 Watt (1kHz, 10% THD, 4ohm) |
| THD | 0.03% (1kHz, 1W, 4ohm) |
| D-Bass (+10) | +15.9 DB (60Hz, vol.60) |
| Graves (100Hz / 150Hz / 200Hz) | ± 4 / 6.6 / 7.5 dB (at 100Hz) |
| Media (Turnover 1kHz / 2kHz / 3kHz) | ± 8 / 8 / 8 dB (at 1 / 2 / 3 kHz) |
| High (150 Hz / 7 kHz / 10 kHz) | ± 7,6 / 6,7 / 4 dB (at 10kHz) |
| Line (AUX): Sensitivity / Impedance | 450mV / 22kOhm |
| Line (D Audio): Sensitivity / Impedance | 250mV / 11kOhm |
| Subwoofer pre-out: Level / Output Impedance | 1V / 10kOhm |
| Signal output for recording | 900V / 10kOhm |
MPEG Video Specifications
| | |
| --- | --- |
| File Formats | MPEG 1 / 2 |
| Extension | . Mpg,. Mpeg,. Mod |
| Image size | 720x576 (25fps), 720x480 (30fps), 352x576 (25fps), 480x576 (25fps) 352x288 (25fps), 352x480 (30fps), 480x480 (30fps), 352x240 (30fps) |
| Profile and level | MP @ ML (Main Profile and Main Level) Sp @ ML (Main Profile Level simpley) MP @ LL (Main Profile and Low level |
| Audio Format | MPEG 1 Audio Layer 2 |
DivX Video Specifications
| | |
| --- | --- |
| File Formats | DivX Ver3/4/5/6 |
| Extension | . Divx,. Div. Avi |
JPEG photo specifications
| | |
| --- | --- |
| File Formats | JPEG |
| Extension | . Jpg,. Jpeg |
| Baseline Format | Up to 8192 (width) x7680 (H) pixels |
Video System Specifications ASF HE
| | |
| --- | --- |
| File Formats | Simple Profile |
| Extension | . Asf |
| Audio | G.726 |
Tuner Section
| | |
| --- | --- |
| Frequency range FM reception | 87.5 ~ 108MHz |
| Antenna Impedance | 75 Ohm balanced |
| Frequency range AM reception | 531 ~ 1602kHz |
USB Specifications
| | |
| --- | --- |
| Format | USB Host (Playing) |
| Standard USB | 1.1 / 2.0 |
| USB Devices | USB mass storage devices |
| USB Interface | USB 2.0 (High Speed), USB 1.1 compatible |
| MP3 Sampling Frequency (Stereo) | 32/44.1/48kHz |
| MP3 Bitrate (CBR / VBR) | 32 kbps to 320 kbps |
| WMA Sampling Frequency (Stereo) | 32/44.1/48kHz |
| WMA Bitrate (CBR / VBR) | 5 kbps to 384 kbps |
| ID-3 tag | 1.0/1.1/2.2/2.3/2.4 compatible version |
| Maximum number of characters visible | Number of files: 32 (including file extension. Number of folders: 32 Tag Display (Title / Album / Artist): 30 (ver. 1.x) 32 (ver.2.x) |
| Maximum number of folders | FAT 16: Folders, Sub folders root m?65534 max. FAT 32 512: max root folders. Sub folders 65534 max. 65536. |
| Maximum supply current | 500mA |
| File System | FAT 16 / 32 |
| MP3 Decoder | Compatible with MPEG-1 / 2 Audio Layer 3 Sampling rate than MPEG 2.5 |
| MP3 Decoding MPEG 1 Audio layer 3 | Sampling frequency 32, 44.1, 48kHz. 32k bitrate - 320kbps |
| MP3 decoding MPEG 2 Audio layer 3 | Sampling frequency 16, 22.05, 24kHz. 8k bitrate - 160kbps |
| MP3 MPEG 2.5 Decodificicaci?font> | Sampling frequency 8, 11.025, 12kHz. 8k bitrate - 160kbps |
| Decoding format / type AAC (created using iTunes 4.1 to 8.2) | Sampling Rate: 8 / 11,025 / 12 / 16 / 22.05 / 24 / 32 / 44.1 / 48 kHz Bit rate: 8 - 384 kbps |
| WMA Decoder | Windows Media Audio Compatible |
Features Input / Output HE
| | |
| --- | --- |
| Sampling frequency | 32kHz, 44.1kHz, 48kHz |
| Optical Digital Input Terminals | Sensiviildad -15 dBm - -24 dBm Wavelength 660 nm ± 30 nm |
| Optical Digital Output Terminals | Sensitivity -21 dBm - -15 dBm Wavelength 660 nm |
| Supreme EX (DVD, CD, D-IN, iPod, USB) frequencies reproducible | 1 Hz - 24 kHz |
CD Player Specifications
| | |
| --- | --- |
| Type | Semiconductor Laser |
| Supported disc formats | ISO 9660 Level 1 / 2 Joliet |
| Oversampling | 8fs (352.8 kHz) |
| D /"0conversion | 1-bit |
| MP3 Decoding MPEG 1 Audio layer 3 | Sampling frequency 32, 44.1, 48kHz. 32k bitrate - 320kbps |
| MP3 decoding MPEG 2 Audio layer 3 | Sampling frequency 16, 22.05, 24kHz. 8k bitrate - 160kbps |
| MP3 MPEG 2.5 Decodificicaci?font> | Sampling frequency 8, 11.025, 12kHz. 8k bitrate - 160kbps |
| Decoding WMA (Windows WMA9, not DRM compatible) | Sampling frequency 22.05, 32, 44.1, 48kHz Bitrate 16kbps - 320kbps |
| Maximum number of folders MP3/WMA | 99 |
| Maximum number of MP3/WMA files | 999 |
| ID-3 tag | Yes, versions 1.0 / 1.1 / 2.2 / 2.3 |
| Maximum number of characters visible | Number of files: 28 Number of folders: 28 characters displayed in display (Title / Album / Artist): 31 |
General Specifications
Power Specifications
| | |
| --- | --- |
| Power Consumption | 35 Watt |
| Standby power consumption | Less than 1 Watt |
Dimensions and Weights
| | |
| --- | --- |
| Dimensions (anchoxaltoxlargo) | 200 x 95 x 299 mm |
| Weight (net) | 2.3 kg |
LS-K521-B
Stereo Speaker System K-521 and K821DV
Key features
DMF in a sealed enclosure with high stiffness
Soft Dome Tweeter 2.5cm to reproduce a wide frequency response
New design cone 11cm woofer of pure white
The frequency circuit court delivers high sound quality
Speakers
| | |
| --- | --- |
| Type | Bookshelf speaker |
| Settings | 2-way 2-speaker Bass-Reflex |
| Push-type terminals | Yes |
| Magnetic Shield | Yes |
| Grid. | Removable |
Speaker Specifications
| | |
| --- | --- |
| Maximum input peak power | 40 Watt |
| Impedance | 4ohm |
| Woofer | 110 mm |
| Tweeter | 25 mm (1 ") soft dome |
Dimensions and Weights
| | |
| --- | --- |
| Speaker Dimensions (WxHxD) | 140 x 237 x 236 mm |
| Speaker Net Weight | 3.4 kg each |