Higher than 2.4kHz (6 dB) Less than 4.4kHz (60dB)
Superior to 5.0kHz (6 dB) Less than 40kHz (60dB)

Superior to 12.0kHz (6 dB) Less than 25.0kHz (50dB )

Function Display with transverter (up to 999.9999 MHz)

Variable Band RIT
Another handy feature is the ability to record different messages for quick transmission during contests. You can choose between full or semi signals. For the first option, the delay time between key release and active receive mode can be set between 50ms and 1000ms in 50ms steps. Among other features of the separation control CW (400 1000Hz), the driver side tone volume adjustment 3 steps and an electronic switch, microphone paddle mode and CW reverse mode are included. Direct Frequency Entry
± 9.99kHz
CTCSS (42 frequencies undertone) Reduction noise

1750Hz tone

Deleting Aperiodic This team is all I want to have a ham radio . Its size and weight make it easily transportable. Delivers an output of 100W. It also has a built-in antenna tuner. This station can be sure to enjoy the best quality at the best price. Controller TX

Greater than 40dB (1kHz)

Output RF Minimum Performance 5W QRP

Audio Output Power Digital noise limiter (DNL) With three level settings, the DNL is highly effective in removing even the noise pulse that can not be eliminated with digital and analog circuitry noise suppressor. However, for additional clarity, can be used in conjunction with a noise blanker, which removes pulse noise at the IF stage. Greater than 2.0 W (8 ohms, 10% distortion)

Automatic Shutdown Rejection FI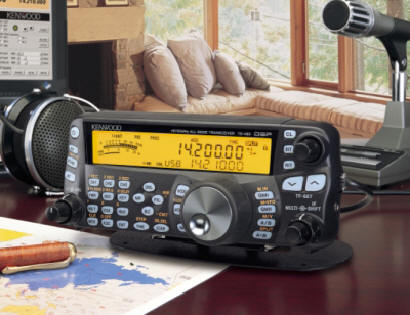 Timer Timeout
Voice Processor ?? LCD control panel with separate speaker
The front of the station has amber lighting and all keys are lit, being independent can be placed anywhere up to a distance of 4m from the main unit
Available for transmission SSB, FM and AM, the speech processor enhances the clarity of messages for the receiving station. Can finely adjust the levels of input / output (0 ~ 100). TX / RX AF DSP
The digital signal processor 16-bit AF offers features like noise reduction, TX / RX equalizer and AFS filters.
EASE ENHANCED OPERATING Continuous RX
500kHz (VFO: 30kHz) to 60MHz TX covers all Amateur bands 1.8MHz to 50MHz
automatic antenna tuner built Compact design
The automatic antenna tuner with presets TS 480SAT for quick band changes - covers all amateur bands 1.8MHz to 54MHz In addition to a compact and easy to carry design, it incorporates a support for mounting and transport station even more convenient.
Emphasis on portability Kit Contents
Emphasis on portability Outdoor use is facilitated by I DC 13.8V operation and compact dimensions. : 3.2kg main unit measures 179mm (H) x 61mm (W) x 258mm (P), while the control panel 0.5kg has dimensions of 180mm (H) x 75mm (W) x 37mm (P) .
Projections not included.

EXCELLENT POWER AND PERFORMANCE Memory Name Function

clear identification is possible for the 100 memory channels with up to 8 alphanumeric characters each. Kit Contents RF Power Output High
tracking features multiple high RF output power of provided with a twin final section featuring splitter and combiner circuitry, the TS 480SAT provides 100 watts of RF output with a power source 13.8V DC.

Including multiple tracking functions among the many scan functions are in tracking programs, the memory scan, group tracking, slow tracking, tracking and tracing CTCSS undertones. separate power
F Independent LCD control panel with speaker

The independent LCD control panel, presenting his own large 6.6cm speaker (2W max output) can be freely positioned at a distance of up to 4 meters from the main unit . The panel support provided is practical desktop when using the transceiver at home on a desk, while the mobile panel bracket is ideal for mounting on a car. The panel can be attached in place or removed from a bracket instantly. It also features 34 keys, each with backlighting to enhance operating ease. Measures KENWOOD HF station TS480SAT
With a digital signal processor offers 16-bit arithmetic double precision (equivalent to 32-bit processing), an 100MHz clock and converters A / D and D / A 16 bit TS 480SAT offers many powerful features.

PC Based Control Filters AF PC-based Control Program ARCP control radio 480 (downloadable for free from Kenwood website) allows PC-based functions all transceivers control and customization of EQ curves TX / RX
PSK31 compatible (SSB / FM) Slope tune can be used to move the target signal noise filters using high cut, low cut (SSB, FM and AM), while Width allows adjustment of the passband to avoid adjacent noise (CW / FSK).

View KENWOOD TS front 480SAT

The TS 480HX / SAT can be connected directly to a computer for the increasingly popular PSK31 mode. It also offers the following convenient features: IF filters (options)
Optionally available for more intense operations of the CW narrow IF filters with bands of 500Hz and 270Hz (YF 107C, YF 107CN) and SSB narrow IF filter with 1.8kHz band (YF 107SN). Either of these IF filters can be installed inside the transceiver. Separate adjustment of the levels of input / output AF (10 steps)

Choice of center frequency (1000Hz or 1500Hz) Bandwidth AF DSP filter Adjustable (7 steps)
Filters Selectable CW narrow IF (if fitted)

TX with VOX function (line PTT control is not needed) operation of PTT by the data terminal

Configurable control program using radio ARCP 480. Rear View

Voice guidance and storage unit VGS 1 may have two important roles: vocal confirmation of frequency, key operation, etc. and recording / playback of messages received by the transceiver. You can register a total of 90 seconds (3 x 30 seconds) and stored in Flash ROM for playback and transmission. In addition, a convenient constant record function means you can always play the last 30 seconds of reception for confirmation.
The team has twin fans for get perfect cooling.
Thanks to these and that the front of the station is separated from the main unit, the fans can create an air flow from front to back. This system may transmit continuously for about 30 minutes, without having to disconnect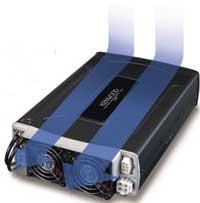 This figure is supplied for reference purposes only and depends on there being an ambient temperature of 25º C, antenna SWR of 1.2 or less, and nothing to obstruct the flow of air generated by the cooling fans.
IF filters (options)
A quad-mixer provides RX dynamic range equivalent to the TS 950 class (at 50 kHz separation).
antenna connector TX filter
Audio quality during transmit can be adjusted to suit by switching between two band settings step (500 2500Hz and 2700Hz default 300).
front view of the cover Automatic tuning of CW
This feature uses DSP to carry out an automatic reset at a desired rate during CW operations. It is also compatible with RIT.
Soporte de CWDimensions of the cover
Existe una gama completa de características de CW, incluyendo sintonización automática. Al estar en modo SSB, con sólo pulsar una tecla se pasará automáticamente a CW muy práctico para operaciones de 50MHz, especialmente cuando se combina con rastreo lento.
Otra práctica característica, es la capacidad de registrar distintos mensajes para transmisión rápida durante los concursos.
Puede escoger entre escucha entre señales completa o semi. Para la primera opción, el tiempo de retardo entre la liberación de tecla y el modo de recepción activa puede ajustarse entre 50ms y 1000ms en pasos de 50ms. Entre otras características de CW se incluyen el control de separación (400 1000Hz), el controlador de tono lateral con ajuste de volumen de 3 pasos y un conmutador electrónico, modo de paleta de micrófono y modo inverso CW.
Reducción de ruido Rear view of the cover
NR1 es un filtro de línea mejorado con 10 niveles de ajuste (incluyendo automático) muy bueno para extraer una señal deseada. Una buena opción para las operaciones CW es el NR2 (SPAC), ajustable en incrementos de 2ms (2~20ms). Puede suprimir ruido a la misma frecuencia que la señal deseada, permitiéndole extraer una señal deseada débil del ruido ambiental.
Limitador de ruido digital (DNL)
Con tres ajustes de nivel, el DNL es altamente efectivo al extraer incluso el ruido de pulsos que no puede eliminarse con circuitería analógica digital y supresores de ruidos. Sin embargo, para una claridad adicional, puede utilizarse conjuntamente con un supresor de ruidos, que extrae el ruido de pulsos en la etapa de IF.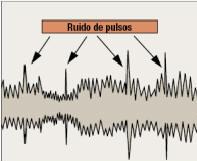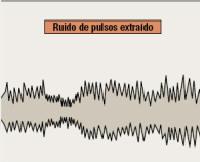 Assembling the station Procesador de voz
Disponible para transmisión SSB, FM y AM, el procesador de voz mejora la claridad de los mensajes para la estación de recepción. Pueden ajustarse finamente los niveles de entrada / salida (0~100).

FACILIDAD DE FUNCIONAMIENTO MEJORADAfront view microphone

Sintonizador de antena automático incorporado
El sintonizador de antena automático del TS 480SAT con preajustes para cambios de banda rápidos — abarca todas las bandas de aficionados de 1.8MHz a 54MHz.

Énfasis en la portabilidad
side view of the microphone

Proyecciones no incluidas.

Función de Nombres de Memoria
Es posible una identificación clara para los 100 canales de memoria con hasta 8 carácteres alfanuméricos en cada uno de ellos.

Top view Microphone Funciones de rastreo múltiples
Funciones de rastreo múltiples Incluidas entre las muchas funciones de rastreo se encuentran en rastreo de programas, el rastreo de memoria, el rastreo de grupo, el rastreo lento, el rastreo de subtonos y el rastreo CTCSS.


Panel de control LCD independiente con altavoz
El panel de control LCD independiente, grande presentando su propio altavoz de 6.6cm (salida máxima de 2W) puede colocarse libremente a una distancia de hasta 4 metros de la unidad principal. El soporte de panel de sobremesa suministrado es práctico al utilizar el transceptor en casa sobre un escritorio, mientras que el soporte de panel móvil es ideal para el montaje en un coche. El panel puede acoplarse en su lugar o extraerse de un soporte instantáneamente. También presenta 34 teclas, cada una de ellas con iluminación de fondo para mejorar la facilidad de funcionamiento.

Rear View Microphone Control basado en PC
Control basado en PC El programa de control de radio ARCP 480 (descargable gratuitamente desde el sitio web de Kenwood) permite el control basado en PC de las funciones de todos los transceptores, así como la personalización de las curvas de ecualizadores TX/RX

Compatible con PSK31 (SSB/FM)

El TS 480HX/SAT puede conectarse directamente a un ordenador para el cada vez más popular modo PSK31. También ofrece las siguientes y prácticas características:

Ajuste separado de los niveles de entrada / salida de AF (10 pasos)
Elección de frecuencia central (1000Hz o 1500Hz)
Ancho de banda de filtro DSP AF ajustable (7 pasos)
FEATURES
TX con función VOX (no es necesario una línea de control PTT) funcionamiento de PTT mediante el terminal de datos

Guía de voz y unidad de almacenamiento (opcional)
La guía de voz y unidad de almacenamiento VGS 1 puede tener dos funciones importantes: confirmación vocal de la frecuencia, funcionamiento de las teclas, etc. y grabación / reproducción de los mensajes recibidos por el transceptor. Puede registrarse un total de 90 segundos (3 x 30 segundos) y almacenarse en Flash ROM para la reproducción y transmisión. Además, una cómoda función de registro constante implica que usted siempre puede reproducir los últimos 30 segundos de recepción para la confirmación.

Otras Características
TS 480SAT Visualizador con Función transverter (hasta 999.9999 MHz)
Selección de desviación ancha / estrecha (FM TX)
General
CTCSS (42 frecuencias de subtono)
Tono de 1750Hz
Transmitter Frequency Range Controlador de TX
1.81 - 2.0MHz, 3.5 - 3.8MHz, 7.0 - 7.2MHz, 10.1 - 10.15MHz, 14.0 - 14.35MHz, 18,068 - 18.168MHz 21.0 - 21.45MHz, 24.89 - 24.99MHz 28.0 - 29.7MHz, 50 - 52MHz
Supresor de Ruidos
frequency range of the receiver Sintonización de Grupo de Paquetes con TM D700E
0.5 - 30MHz, 50 - 54MHz (VFO: Continuous 30kHz - 60MHz) Desconexión Automática
Temporizador de Tiempo de Espera

Mode

SSB (J3E ), CW (A1A), FSK (F1B), FM (F3E), AM (A3E)
Power Requirements

DC13.8V ± 15%
Power Consumption

Transmission

Standby
I nferior to 20.5A Less than 1.5A

Contenido del kit

Operating Temperature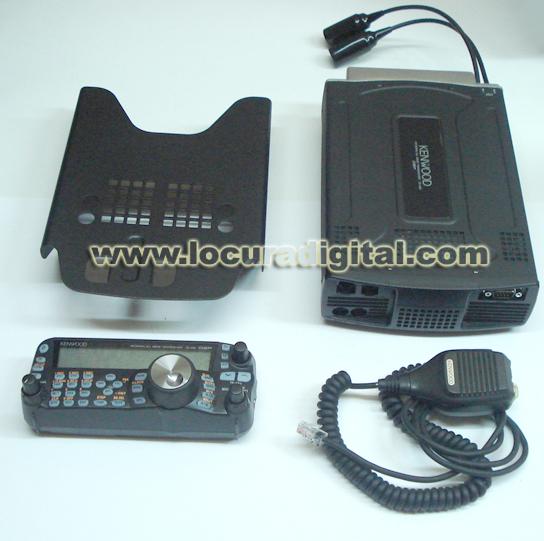 20 ° C - 60 ° C
Frequency Stability

Main Unit:
With optional coupled SO 3:

Contenido del kit

within ± 5 ppm (20 ° C - 60 ° C)

Within the range ± 5 ppm (10 ° C - 50 ° C)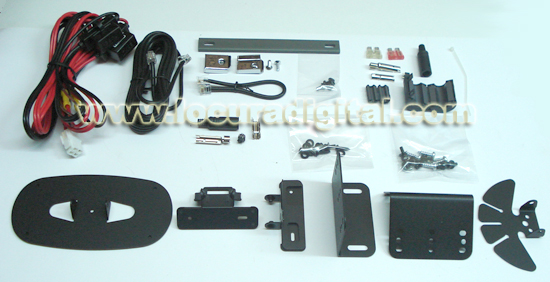 within ± 0.5ppm (20 ° C - 60 ° C)
Within the range 1.0ppm (10 ° C - 50 ° C
Antenna Impedance
50 ohms

Medidas de la emisora HF KENWOOD TS480SAT

Impedance Mic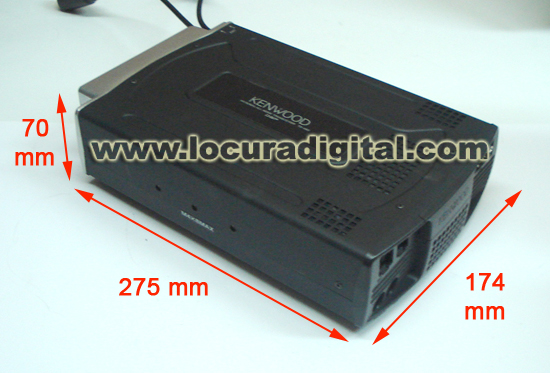 600 ohms

Method Grounding

Grounding Negative

Vista frontal KENWOOD TS 480SAT Dimensions (HxWxD)

Main unit: without / with projections

Panel: without / with projections
179 x 61 x 258mm / 69.5 x 179 x 278mm

180 x 75 x 37mm / 183 x 78 x 68mm
Weight (approx.)

3.7kg (Main Unit 3.2kg / 0.5kg Panel)
Transmitter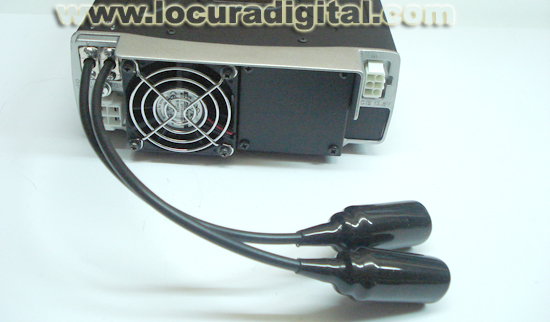 Output Power RF
HF (AM)

50MHz (AM)
100W (25W)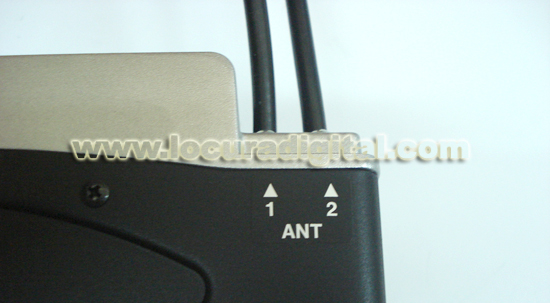 100W (25W)
Modulation:

SSB / FM / AM:
Balanced / Stage / Low Power

Conector de la antena

Maximum frequency deviation: Broad / Narrow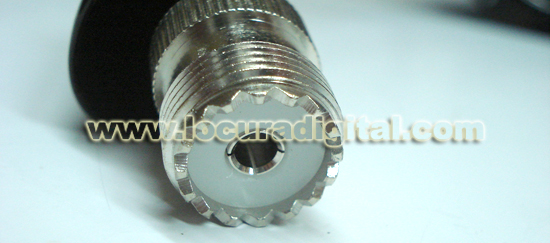 Less than ± 5 kHz / Less than ± 2.5kHz

Spurious Radiation: HF / 50MHz

Less than 50dB / 60dB Less than

Vista frontal de la caratula Carrier Drop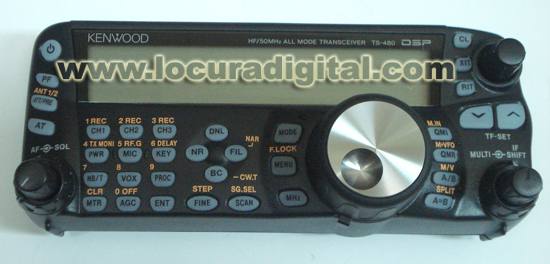 Greater than 40dB (SSB)
Sideband Suppression Undesired

Greater than 40dB (SSB)
Transmission Frequency Response
400 - 2600Hz (within the range of 6dB)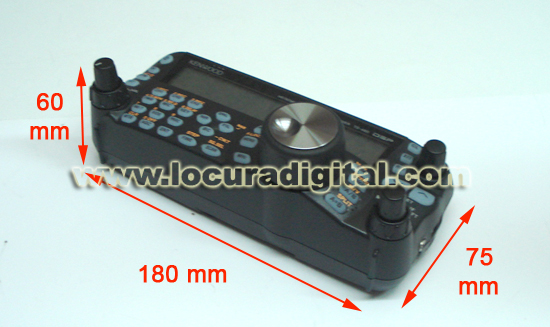 Variable Band XIT

± 9.99kHz
Band Adaptation ATU
16.7 - 150 ??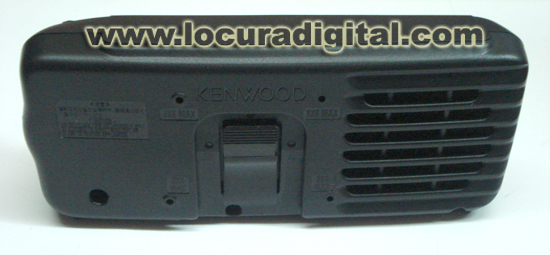 WR
Montaje de la emisora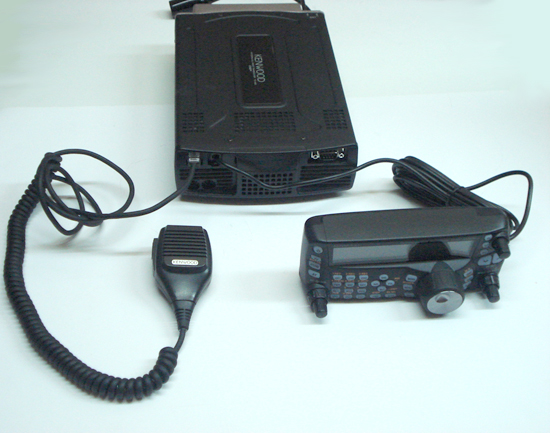 circuitry
CW SSB, AM, FSK FM

Double superheterodyne

Triple superheterodyne

Intermediate Frequency: 1st IF / IF 2nd / 3rd IF Vista frontal del micrófono

73.095MHz / 10.695MHz / 455kHz (FM only)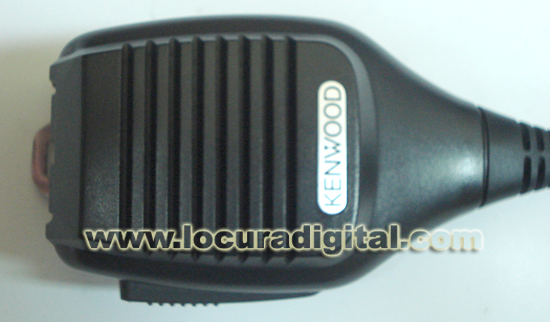 Sensitivity SSB / CW / FSK (S / N 10dB)

AM (S / N 10dB)

Vista lateral del micrófono

FM 12dB SINAD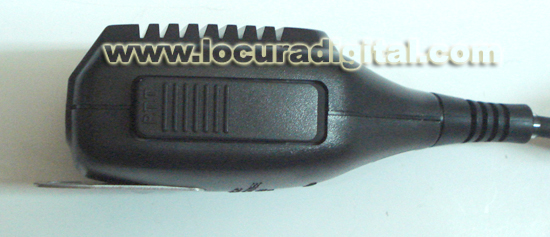 Less than 4µV (0.5 - 1.705MHz) / Less than 0.2µV (1,705 - 24.5MHz) Less than 0.13µV (24.5 - 30MHz) / Less than 0.13µV (50 - 54MHz)
Less than 31.6µV (0.5 - 1.705MHz) / Less than 2µV (1,705 - 24.5MHz)

Less than 1.3µV (24.5 - 30 MHz) / Less than 1.3µV (50 - 54MHz )

Less than 0.22µV (28 - 30MHz) / Less than 0.22µV (50 - 54MHz)

sensitivity Muffler SSB / CW / FSK / AM

FM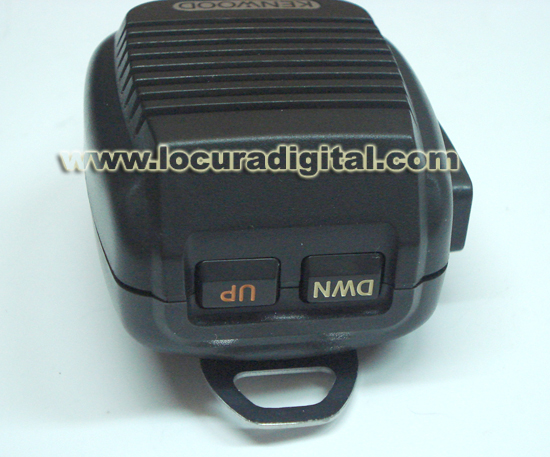 Less than 18µV (0.5 - 1.705MHz) / Less than 1.8µV (1.8 - 30 MHz) / Less than 1.1µV (50 - 54MHz)
Less than 0.2µV (28 - 30MHz) / Less than 0.2µV (50 - 54MHz)

blanking factor

Higher than 70dB

Vista posterior del micrófono

IF Suppression Factor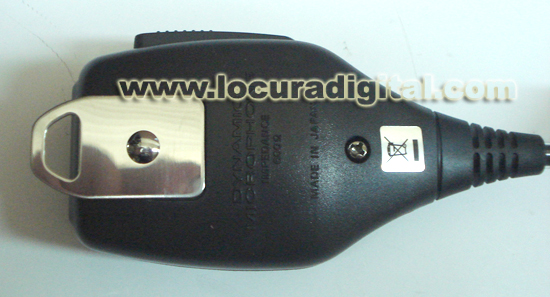 Greater than 70dB
Selectivity
SSB / CW / FSK

| | |
| --- | --- |
| | CARACTERÍSTICAS |
TS 480SAT

GENERAL
Margen de Frecuencias del Transmisor
1.81 – 2.0MHz, 3.5 – 3.8MHz, 7.0 – 7.2MHz, 10.1 – 10.15MHz,
14.0 – 14.35MHz, 18.068 – 18.168MHz, 21.0 – 21.45MHz,
24.89 – 24.99MHz, 28.0 – 29.7MHz, 50 – 52MHz
Margen de Frecuencias del Receptor
0.5 – 30MHz, 50 – 54MHz (VFO: Continuo 30kHz – 60MHz)
Modo

SSB (J3E), CW (A1A), FSK (F1B), FM (F3E), AM (A3E)

Requisitos de Potencia
DC13.8V±15%
Consumo de Corriente
Transmisión

En Espera


I nferior a 20.5A

Inferior a 1.5A

Temperatura de Funcionamiento
20°C – 60°C
Estabilidad de Frecuencia
Unidad Principal:


Con SO 3 opcional acoplado:

Dentro del margen ±5ppm ( 20°C – 60°C)
Dentro del margen ±5ppm ( 10°C – 50°C)


Dentro del margen ±0.5ppm ( 20°C – 60°C)
Dentro del margen 1.0ppm ( 10°C – 50°C

Impedancia de Antena
50 ohmios
Impedancia de Micrófono
600 ohmios
Método de Conexión a Tierra
Conexión a Tierra Negativa
Dimensiones (A x A x P)
Unidad principal: sin / con proyecciones

Panel: sin / con proyecciones

179 x 61 x 258mm / 179 x 69.5 x 278mm

180 x 75 x 37mm / 183 x 78 x 68mm

Peso (aprox.)
3.7kg (Unidad principal 3.2kg / Panel 0.5kg)
TRANSMISOR
Potencia de Salida de RF
HF (AM)

50MHz (AM)

100W (25W)


100W (25W)

Modulación:
SSB / FM / AM:
Equilibrado / Fase / Potencia Baja
Desviación de Frecuencia Máxima: Ancha / Estrecha
Inferior a ±5kHz / Inferior a ±2.5kHz
Radiación Espuria: HF / 50MHz
Inferior a 50dB / Inferior a 60dB
Supresión de Portadora
Superior a 40dB (SSB)
Supresión de Banda Lateral No Deseada
Superior a 40dB (SSB)
Respuesta en Frecuencia de Transmisión
400 – 2600Hz (dentro del margen de 6dB)
Banda Variable XIT
±9.99kHz
Banda de Adaptación del
Sintonizador de Antena
16.7 – 150??
RECEPTOR
Circuitería
SSB CW, AM, FSK
FM