Kenwood TS-990-S
New Kenwood TS-990, legend and innovation.

The ultimate DX and Contest experience is here. Kenwood's HF/50MHz long-awaited flagship transceiver
200 watts output from 50V FET Push-pull PA stage
40dBm Intercept Point RX
Main RX - Down Conversion on all bands 270Hz/500Hz/2.7kHz/6kHz/15kHz Roofing Filters
Sub RX - Down Conversion on 15/20/40/80/160M bands (as TS-590S RX) 500Hz/2.7kHz Roofing Filters
2 x TFT Colour Display screens
3 x DSP Processors
Built-in RTTY/FSK/PSK/QPSK Decoder/EncoderBuilt-in RTTY/FSK/PSK/QPSK Decoder/Encoder
Connectivity: 10MHz Ref Clock I/O (BNC), External ATU port, Keyboard In, COM Port (Female 9-pin), Straight Key, Paddle/external Keyer, 2 x USB-A & 1 x USB-B ports, "ACC-2" Data/audio connector, "Remote" linear connector, analogue Meter Jack 3.5 mm, "DRV" low-level LF drive, Optical SP-DIF I/O, 2 x external speaker sockets, DVI-I Dual-link video port, LAN port
NOTE: Does not include microphone.
Valid Microphone NOT INCLUDED KENWOOD MC-60
Software ARHP-990 coming soon.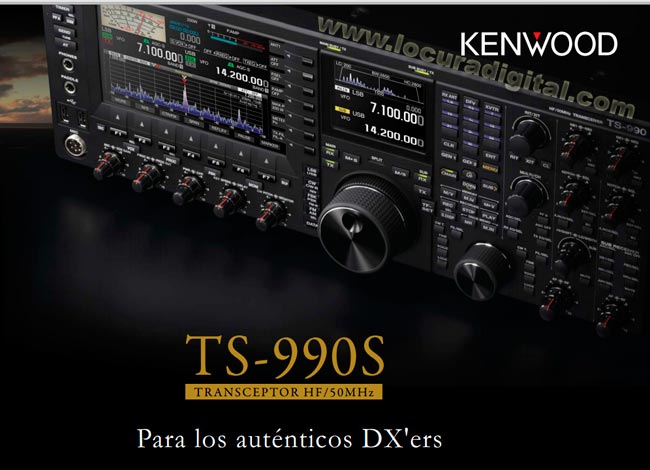 Kit Contents
1 AC Power Cord
1 Operating manual including diagrams
Outlets: 1 x 7-pin DIN, 1 x 13-pin DIN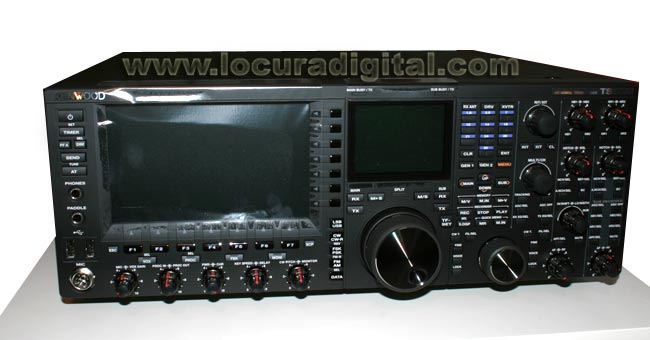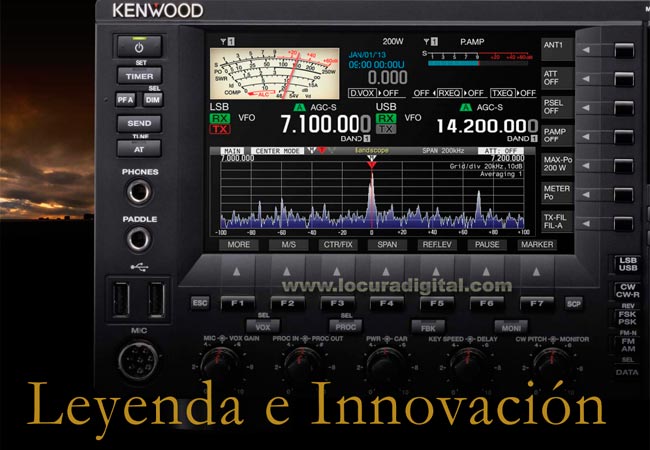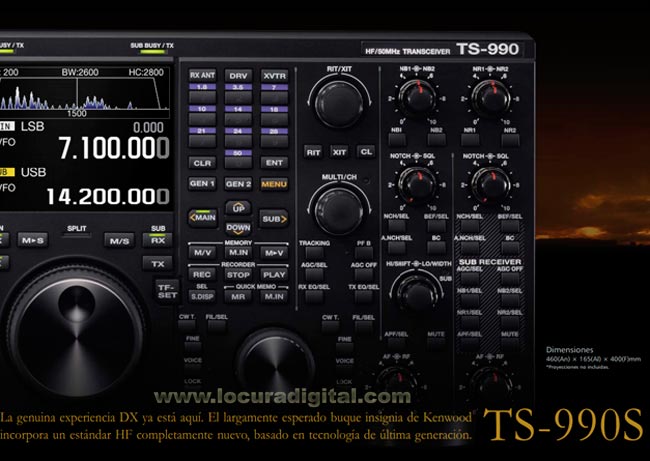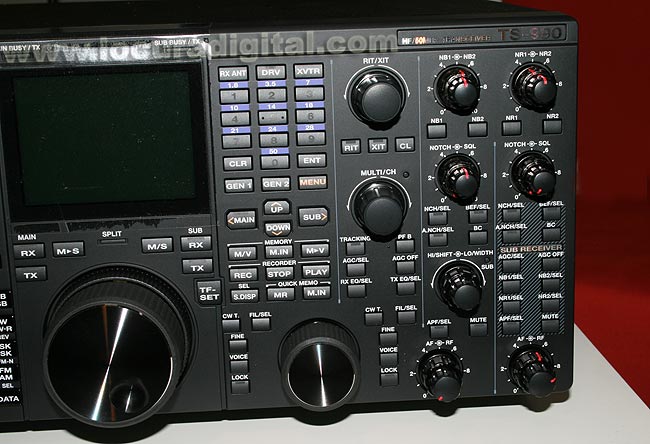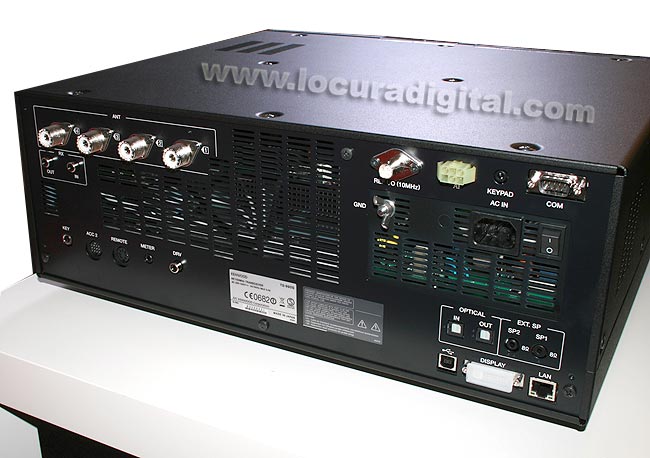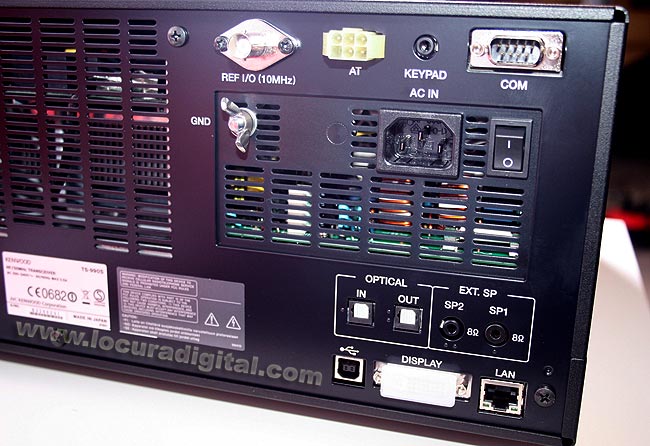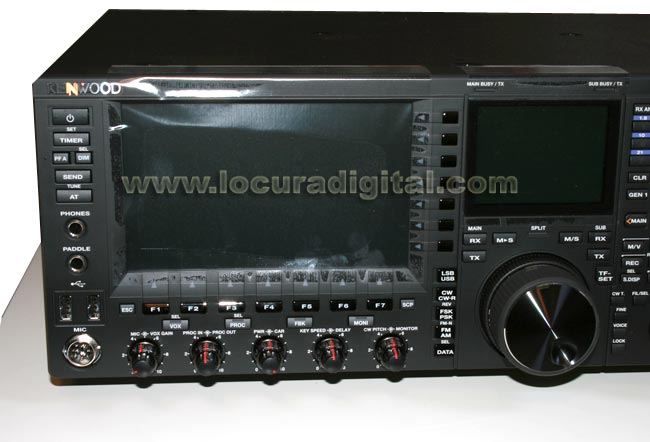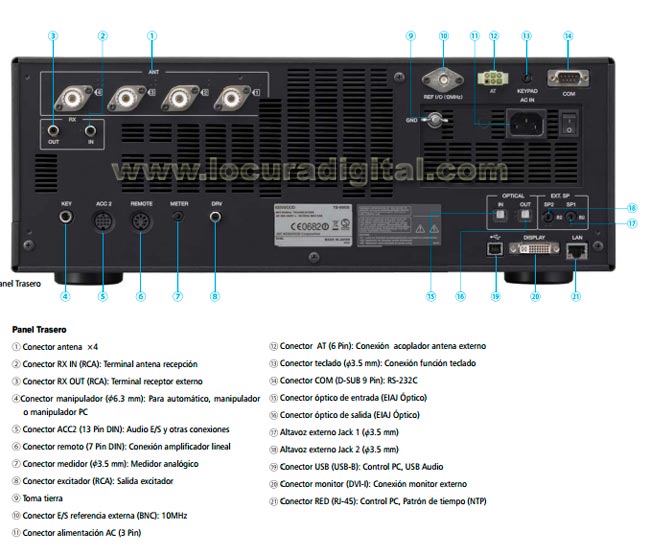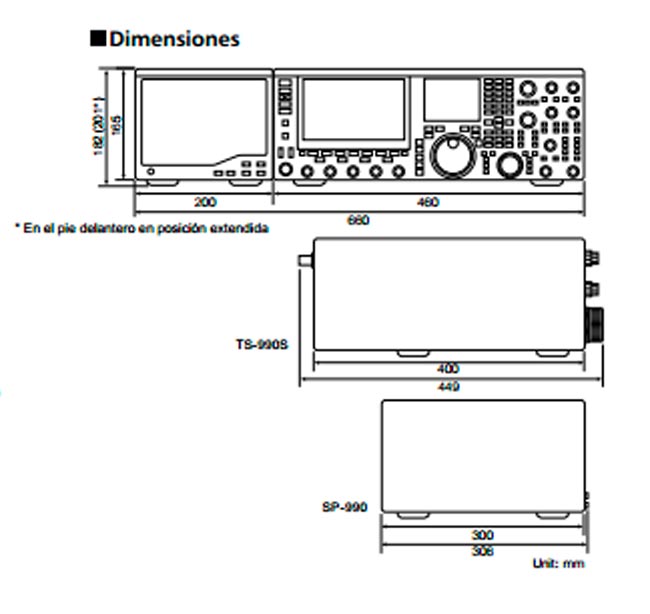 Kenwood TS-990S video presentation.
Kenwood TS-990S Video Slideshow
Ham Radio Station "IV3YER"
Ham Radio Station "IV3YER"
Features
We have achieved a down-conversion format for all amateur bands
The newly developed mixer contributes to achieving 40 dBm IP3
The newly developed narrow-band High-IP roofing filter shows its true value by cutting adjacent unwanted signals
You can realize high C/N levels by dividing high frequencies using the newly developed VCO frequency division 1st local oscillator
Comes equipped with ±0.1 ppm TCXO, which combines high stability and energy saving
The sub-receiver, which incorporates the TS-590S receiver
Equipped with dedicated DSP for the main receiver, sub-receiver, and band scope.
Advanced AGC control, fusing together digital and analogue
Exacting chassis design for realizing quality sound
Extensive interference elimination and noise reduction functions
High reliability design promises stable operation at 200W
Built-in automatic antenna tuner capable of high-speed operation
Cooling system to send a sufficient volume of air to each unit
Monitor the area surrounding the target signal with the main display
Sub-band display monitors the target signal itself
The new frequency function can be operated intuitively
The new split function allows you to use quick settings
You can also input split and sub-band reception states into memory
Conveniently located extensive sub-Receiver controls
Useful functions positioned around the main and sub-band dial
Increased user-friendliness featuring two USB-A ports on the front panel
Firmware updates by USB flash drive or USB cable
DATA mode supported by external I/O switching
Transmit and receive DSP equalizers
Voice guidance / recording function
Remote control the TS-990S from your PC
Kenwood SKY COMMAND SYSTEM II