MT53H7P3E4400EU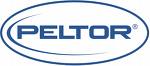 MT53H7P3E4400EU BASIC ANCHORAGE HELMET PELTOR
Hearing Protector with Walkie Talkie PMR446 communications in noisy environments
The LiteCom headphones are hearing protectors with integrated radio communications that provide a communication "handsfree "at close range with other headphones LiteCom or other radios have the same frequency. The noise canceling microphone with VOX headset lets you communicate in noisy environments.
Available with 8 channels in the PMR 446 MHz band
. In PMR channels there are 38 subchannels that allow multiple user groups
communicate without listening other groups in the same channel.
System integrated level unit that lets you hear ambient sounds:
warning signals, machine sounds, conversations, etc.
The team will guide you through the menu using an electronic voice-to
make adjustments you need.
Display LCD to display the settings.
With a second PTT (push to talk) separated to the auxiliary input,
to connect a mobile phone, a radiotelephone or other audio source.
When not in use, Lite Com III switches off automatically to save battery power.
VOX System. Allows use "hands free".
Includes 2 AA batteries
Incluye 2 pilas AA

LiteCom - To increase the safety and efficiency Headphones LiteCom are hearing protectors with radio integrated communication that provide a communication "hands-free" at close range with other headphones LiteCom u other radios which have the same frequency. The noise canceling microphone with VOX headset lets you communicate in noisy environments.
Los auriculares LiteCom son protectores auditivos con radio de comunicación integrada que proporcionan una comunicación "manos libres" a corta distancia con otros auriculares LiteCom u otros radios de comunicación que tengan la misma frecuencia. El micrófono cancelador de ruido con función VOX le permite comunicarse manos libres en ambientes ruidosos.
Security The LiteCom is designed for those who want easy to use earmuff with a limited number of functions. You can control all the settings with only three buttons, which makes the LiteCom very easy to use. In addition, an electronic voice confirms the settings you have chosen, allowing you to make adjustments without removing the headset.
El LiteCom está diseñado para aquellos que quieren un protector auricular fácil de utilizar con un número limitado de funciones. Usted puede controlar todos los ajustes con sólo tres botones, lo que hace que el LiteCom sea muy fácil de usar. Además, una voz electrónica confirma los ajustes que haya elegido , lo que le permite realizar ajustes sin quitarse el auricular .
Appropriate hearing protection A hearing protector provides protection only when worn, so all settings and controls They are designed to be intuitively simple, to avoid the need to remove without headphones. A voice guides you through the menu. The headset automatically shuts off if idle for more than two hours to conserve battery power. You will be notified of battery status every time you turn the handset.
Un protector auditivo sólo proporciona protección cuando lo lleva puesto , por lo que todos los ajustes y los controles están diseñados para ser intuitivamente simples, para evitar la necesidad de quitar los auriculares sin necesidad. Una voz le guía a través del menú. El auricular se apaga automáticamente si está inactivo por más de dos horas, para conservar la batería . Se le notificará de estado de la batería cada vez que encienda el auricular.
Connect automatically
As soon as you talk into the microphone, the chosen channel opens in milliseconds, so others can hear you, regardless of noise, with the same transparency. The microphone is software programmed to collect speech and effectively filter all other sounds
.
Key Features
Características principales
Radio communication 2-band integrated
8 channels in the PMR 446 MHz band
38 sub
Voice Operated Transmission (VOX)
Auto power off function
Status Indicator Battery
menu voice guidance system
Standards and Certification:
Normas y Homologación:
Product is in accordance with the provisions of the following directives ..
El producto está en conformidad con las disposiciones establecidas en las directivas siguientes ..
In this way, meets the requirements of CE marking.
PPE Directive 89/686 / EEC
R & TTE Directive 1999/5 / EG
ROHS Directive 2011/65 / EU
Directiva ROHS 2011/65/EU

Manual in PDF, in various languages ??English, Spanish, French, German, etc .. download >> here < < Manual en PDF, en varios Idiomas Ingles, Español, Frances, Aleman, etc.. descargar >> aqui <<

Compatible Accessories (not included) Accesorios compatibles ( no incluidos)
ref. ACK053 Peltor NiMH 2.4V 2500mAh Rechargeable Battery 1 39,00 Peltor Batería recargable NiMH 2,4V 2500mAh 39,00 1 batería
ref. FR08 Peltor Adapter for USB Charger for Battery 1 Charger 5V 20.00 Peltor Cargador a red para batería USB 5V 20,00 1 cargador
ref. FR09 Peltor USB Charger Cable Network (FR08) 54.00 1 wire Peltor Cable USB para cargador a red (FR08) 54,00 1 cable
ref. HY79 Peltor Hygiene Peltor Kit de higiene
Example of possible communications:
Ejemplo de posibles comunicaciones:

Valid contact walkies free to use, Kenwood, Alan, Luthor, Motorola etc.
Valido para comunicarse con walkies de uso libre, Kenwood, Alan, Luthor, Motorola etc.
also can communicate LiteCom including as many as you want, 2, 3, 10, 20, 30 etc ..
Tambien pueden comunicarse Litecom entre ellos tantos como se quieran, 2 , 3, 10 , 20 , 30 etc..