LUTHOR TL-88 KIT2
LUTHOR TL-88 KIT2 PACK OF TWO PROFESSIONAL PMR 446 HANDHELDS FOR FREE USE WITHOUT LICENSE. Two Rubber Earphones FOR FREE!!! NEW MODEL!!!
The LUTHOR TL-88 is a PROFESSIONAL transceiver for free use without license PMR 446 with VERY EASY MANAGING and reliability only at the level of the best manufacturers worldwide.
LUTHOR presents a new professional transceiver even more compact and robust. It's compatible with KENWOOD TK3101, TK3201, TK3301 and all the PMR 446 handhelds.
128 channels.
1 Encryption (Scrambler)
VOX Hands Free function.
CTCSS and DCS subtones.
Desktop smart fast charger.
1300 mAh Lithium Battery.
PC Programmable.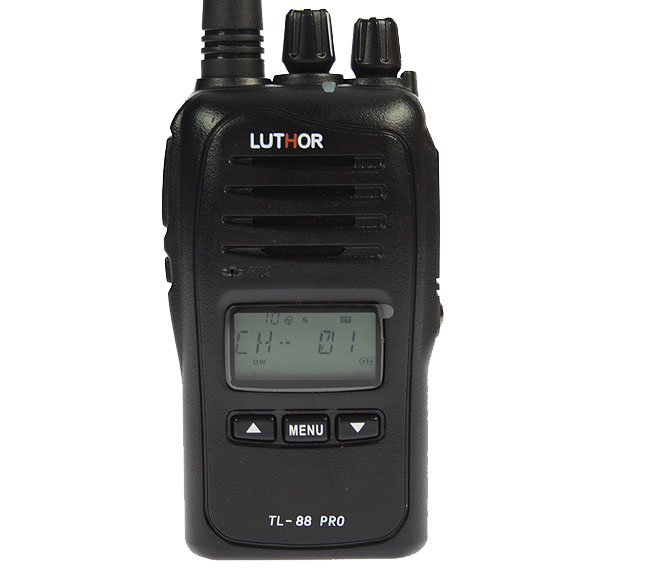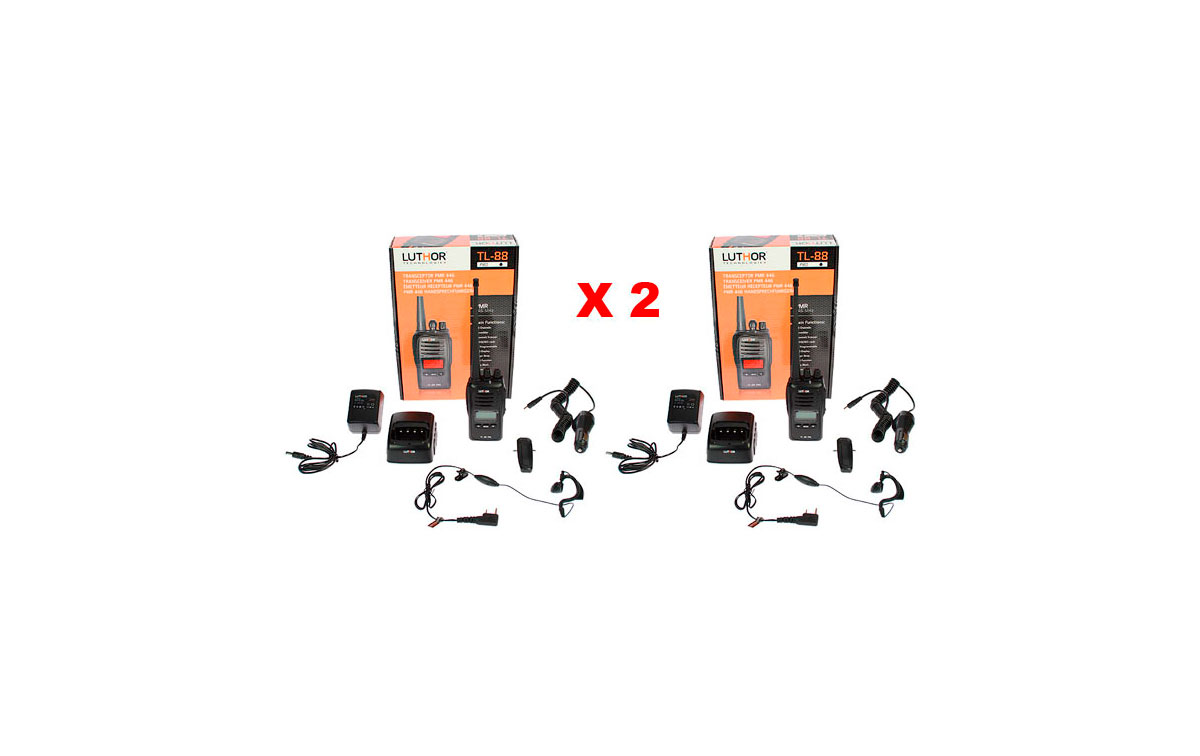 Kit contents
2 TL-88 HANDHELDS
2 1300 mAh lithium batteries
2 SMART FAST CHARGERS
2 BELT CLIPS
2 CIGARETTE-LIGHTER ADAPTERS
2 MANUALS IN ENGLISH, FRENCH AND SPANISH
2 RUBBER EARPHONES FOR FREE!!!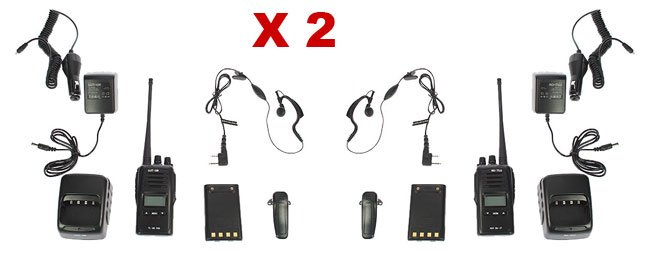 Features
PMR-446 transceiver for free use without license.
Output power 500mW.
128 memory channels.
Analogical CTCSS and digital DCS subtones.
Channel encryption (Scrambler).
Saving system of battery consumption.
Transmission time timer (TOT function).
Busy channel automatic lock.
Handsfree function (VOX control).
End of transmission confirmation warning (Roger Beep).
Channel search ⁄ Channels and subtones scanner.
Commercial radio fm function 88-108 Mhz.
Programmable by software.
High capacity lithium battery.