MIDLAND G7E XT

MIDLAND G7E XT HANDHELD. KIT includes: 2 handhelds + 2 desktop charger + 4 RECHARGEABLE BATTERIES + 2 earpnones. NEW MODEL!!

The MIDLAND G7E XT is extremely practical and operates on the PMR446 band. Its robust case, simple operation and its design makes the MIDLAND G7E XT the ideal partner for any business.
The Midland G7E XT has a completely renovated audio system that will you enjoy even more your conversations.

It also works with normal or alkaline AA R6 batteries. 4 units are needed.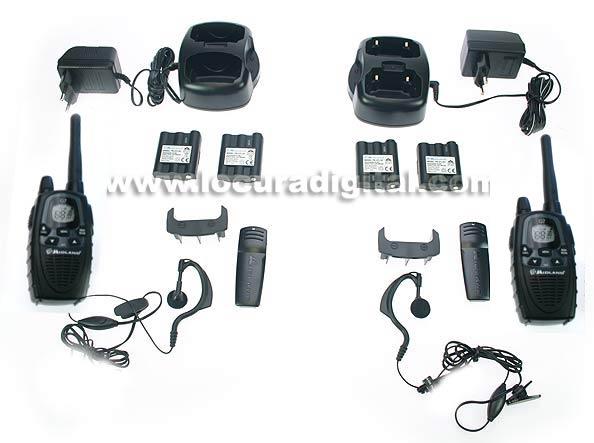 Kit contents:
2 Midland G7 EXT handhelds
4 RECHARGEABLE BATTERIES
2 Belt clip
2 Desktop charger
2 Earpnones
2 G7CARGA accesories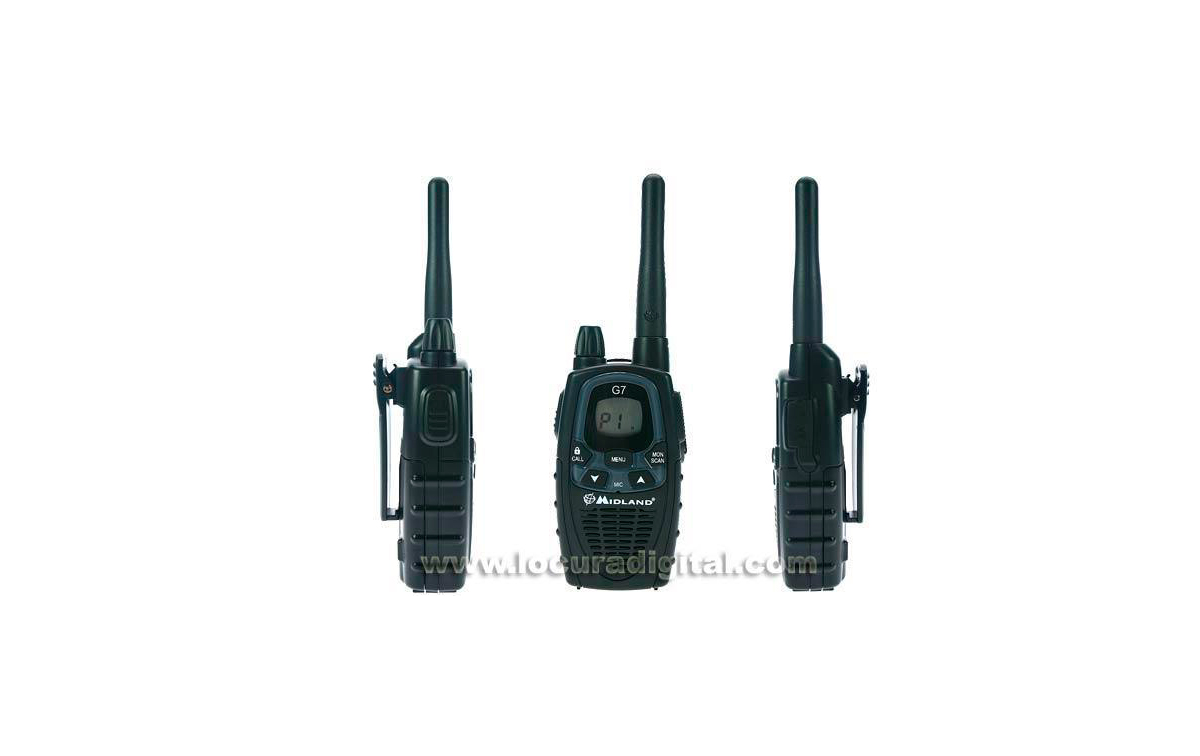 Features
Power: High 500mw / Low 10mw
Ni-Mh 6.0V 800 mAh Battery that allow a range of up to 21h
Low battery indicator in the Display
VibraCall Function
SCAN Function
CALL key with 5 selectable tones
Auto Squelch
Weight 123 gr