ATC-550 Nauze
Complete kit for driving
The fantastic ATC550 allows communication between motorcycle and car in a simple and effective. The student need not press any button at any time or hands off the motorcycle because it has VOX CONTROL.
This system has been tested at speeds between 0 and 120 km / h on a motorcycle naked without visor giving such an outcome rated as excellent.
EASY INSTALLATION, CAN DO IT YOURSELF
The pack includes:
Midland G7 E WALKIES

- 2 Midland G7 E Walkies

- 2 Batteries Ni-Mh 6.0V 800 mAh
- Clip 2
-"0desktop charger.


CAR KIT

-"0special speaker microphone.

- An ideal PTT button with velcro to hold in the hand, carried by hand etc. ..

- 1 set of cable for connection to walkie Midland G7

KIT FOR MOTORCYCLE

-"0special cloth to hold the speakers (The fabric is washable)

-"0special anti-noise microphone

- 1 set of cable for connection to walkie Midland G7
Car Kit Image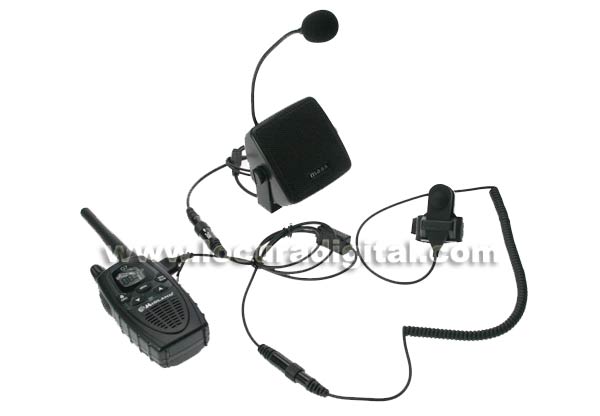 The car kit consists of a micro pre-amplified speaker with an adjustable PTT walkie talkie and a free to use.
The pre-amplified speaker comes with a stand to place it in a fast in our vehicle. The PTT has a fully adjustable velcro placed in an easily accessible place, such as changing gears.
Motorcycle Kit Image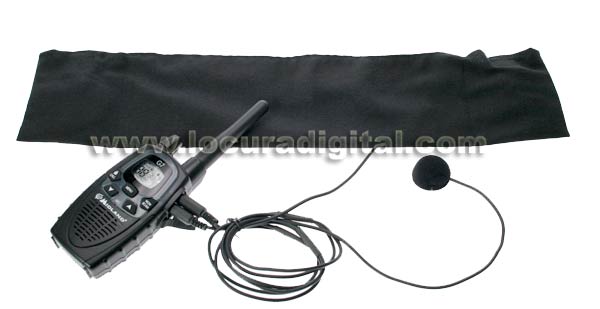 Motorcycle kit has been fitted with a special headset for telephony and a system equipped with micro CONTROL VOX (hands free).

The headband of cloth that wraps around the ear is made of a material particularly suitable for this use, because it prevents the hair becoming entangled in it making it a totally hygienic. In addition, the headband can be washed without any problem.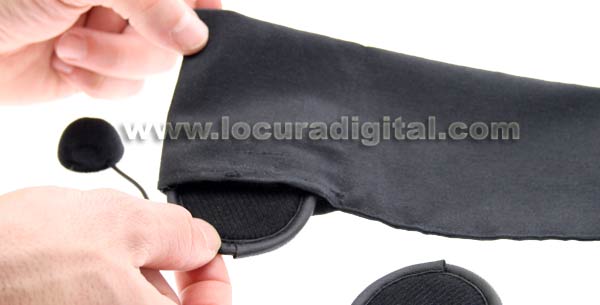 All connections using this system have been manufactured with high quality threads