BRV-750 WP

BARRISTER BRV750WP monitor 7", 2 canales, resistente al agua WATERPROOF.
LCD MONITOR 7 inch color widescreen TFT. Has a high resolution and a great contrast.
also can be used in any means of transport, cars, caravans, trucks, buses, boats, etc ... It is ideal for retrovision systems to aid parking.
The monitor incorporates a support can keep screen at all times straight and upright. The support is designed to occupy the minimum space.
has a remote to control it remotely, granting him a maxim comfort.
Feeding 12 or 24 volts.
Dimensions 200 x 42.5 x 145 mm
Format EPI / Auto / NTSC
Monitor MULTI LANGUAGE SPANISH, ENGLISH, FRENCH ETC.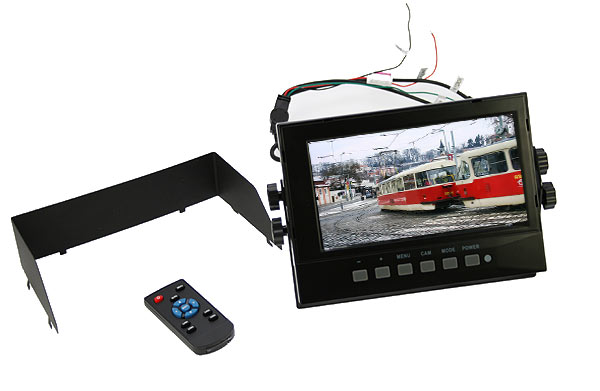 Includes:
- 1 Monitor BRV750WP
- 1 power cable 12/24 + Cable Connection 2 camera
- 1 Remote Control