| | |
| --- | --- |
| | SCHEME |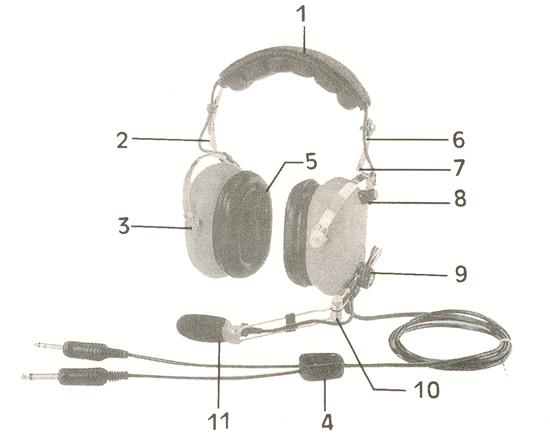 1, Extra Ventilated heavy cushion for Principle comfort.

2. The chromium of test of corrosion silverplated the steel according to the exigency specific Data of government.
4. Universal The assembly of stirrup pivot gives cups of apt ear.

5. For Cord and configurations of plug specific airplane.
6. For The smooth polyurethane foam the exceptional comfort and the Principle attenuation.

7, Construction of nut of customized for Lock apt. Póngalo eleven, this always fits to him.
8. Earpieces (300 ohms ea.) of wire in parallel for security and reliability. Compatible earpieces with 150-1000 systems ohms.

8. The hearing of the Gain control allows him to adapt.
9. Universal The height allows to the microphone to sees you please the left or the right side of the mouth.
10. For Assembly of height of tension exact positioning of microphone.

11, Cancellation of noise of high performance of Microphones.