TTI TCB-900
TCB900 TTI Broadcast AM / FM 40-channel CB 27 Mhz.
Input Voltage 12 to 24 Volts

TTI TCB-900 CB Radio is the latest model in the TTI CB range with a comprehensive front speaker developed to deliver outstanding performance with a clear, crisp sound.
You have the option of a cassette type mounting bracket can be mounted on a DIN-sized hole, sDIN upport not included.



The TCB-900 is easy to fit in openings of limited size and also includes a three-color LCD screen available.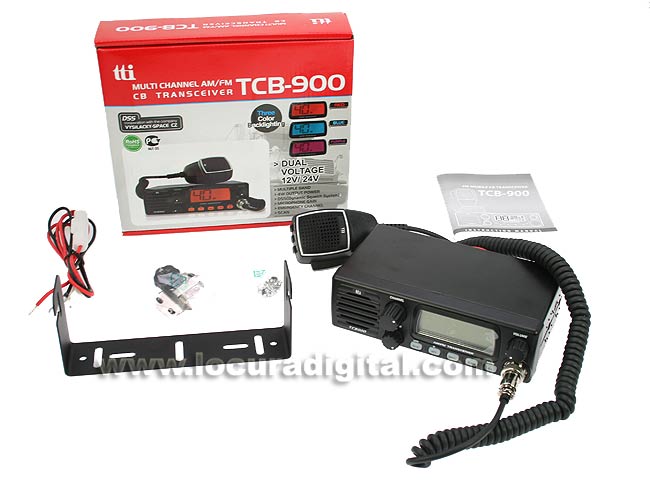 Kit Contents TTI TCB-900
1 Issuer TCB-900
1 Microphone
1 block type is Support
1 microphone stand
1 Power
1 Manual in several languages, English, Czech, Polish, Romanian, Spanish.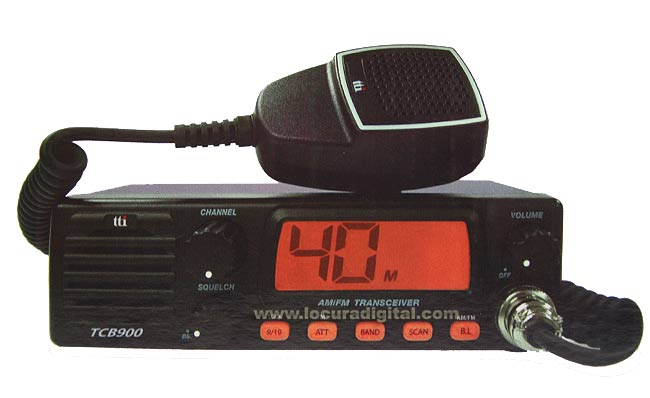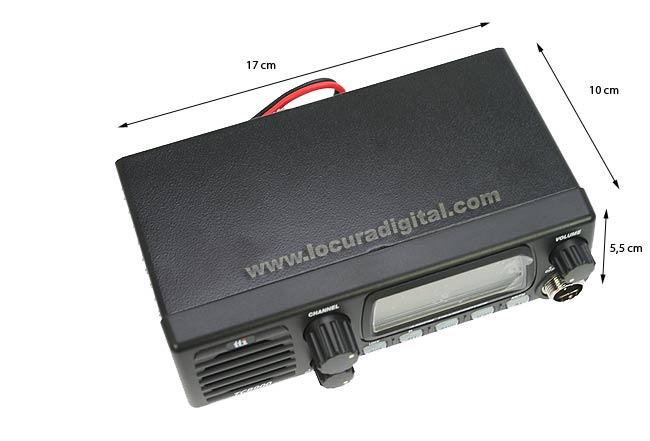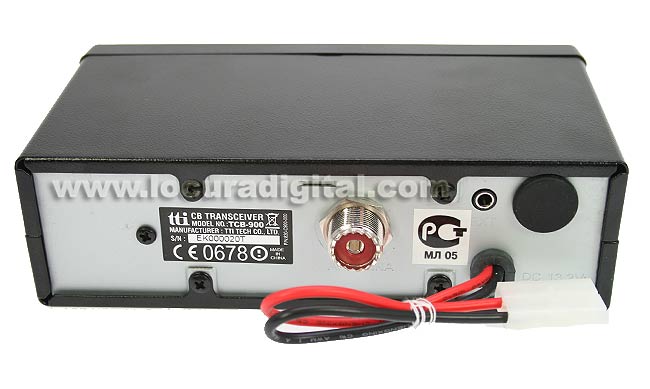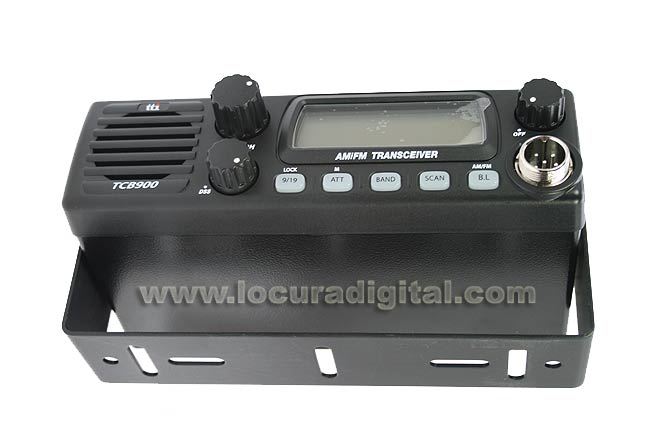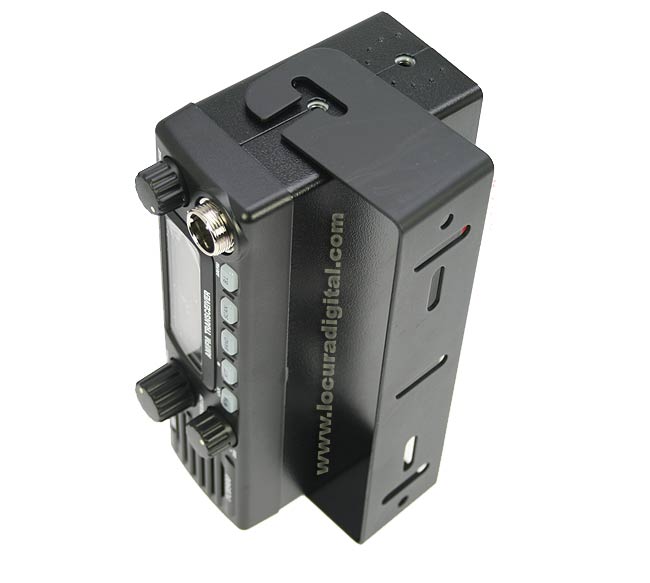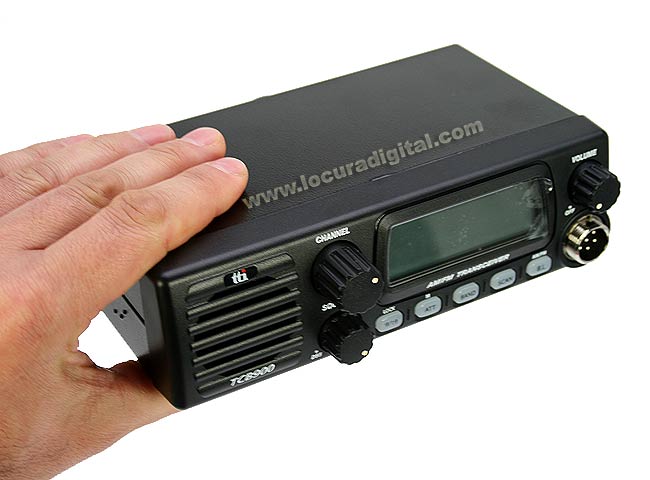 LCD three colors available.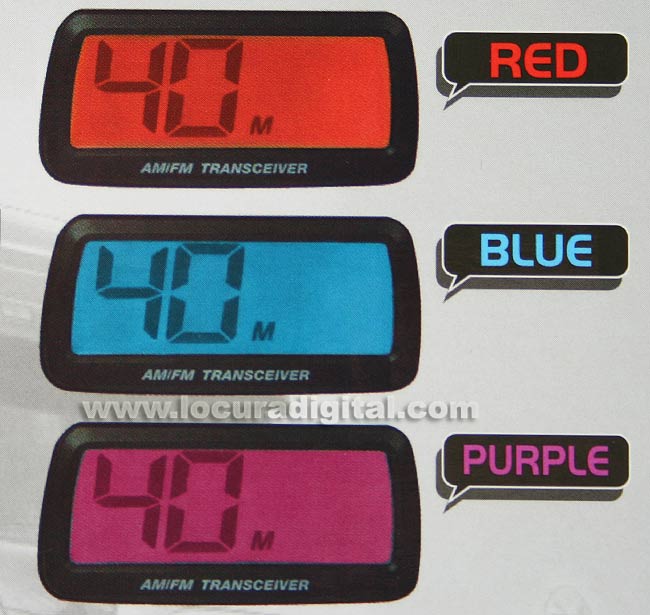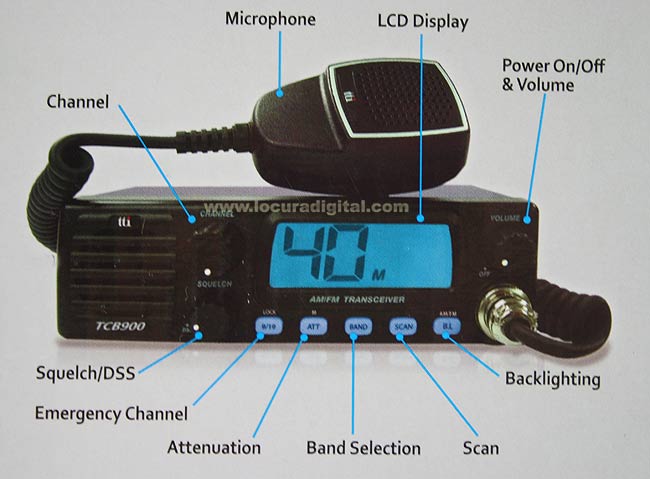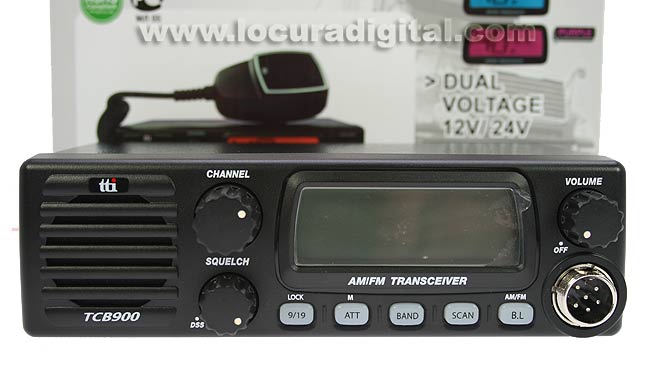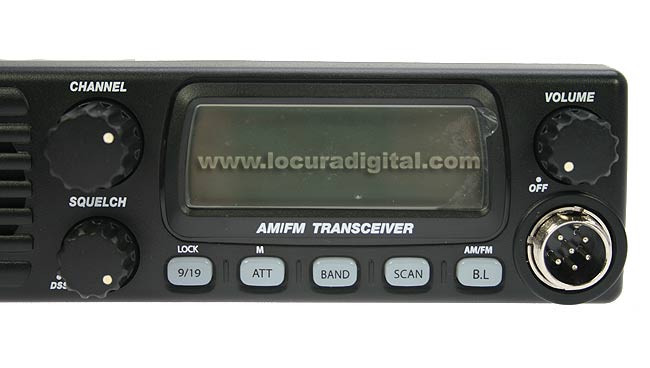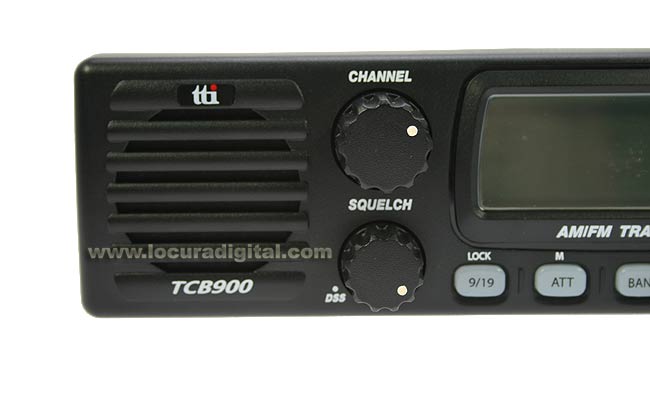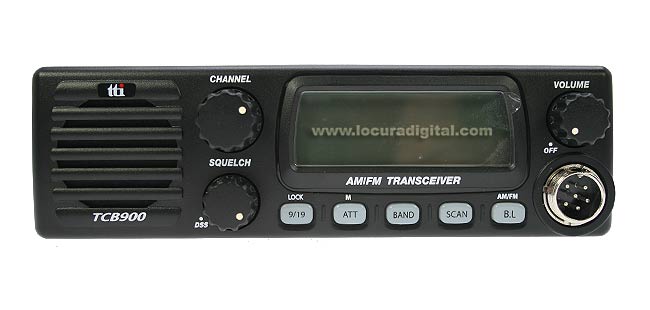 Features
4W Output
Front speaker mounted
Short Body DIN
Current Input 12/24V Input
multiple bands for use in most countries of the EU
AM / FM operation (subject to country regulation)
DSS (Dynamic Squelch System)
Multi-Color Backlight three colors
Emergency Channel (9/19) / Button Function Key lock
Scan feature
Speaker Mute
Menu Mode (Mic Gain, tone, beep tone on / off, TOT, Backlight Dimmer)
Dimensions (W x H x L): 170 x 51 x 94mm

Specifications:
Channel: 40
Frequency Range: 26.965 MHz - 27.99125 MHz (26,965 MHz - 27.405 MHz (CEPT)
Frequency Control: PLL Synthesizer
Frequency Tolerance: 0.002%
Operating temperature: -10 to 55 degrees Celsius
Microphone: 6-pin type
Antenna Connector: SO239 PL female Type
Weight: 978.5g
Modulation: AM (85% to 95%), FM (1.8 kHz + - 0.2KHz)
Frequency Response: 300Hz to 3000Hz
Output Impedance: 50 ohms, unbalanced
Current consumption: AM Full Mod. 1.6A Max
Reception System: Dual conversion superheterodyne
IF Frequencies: Double Conversion 10.695MHz first / second 455KHz
Built-in Speaker: 8 ohm round