LAFAYETTE EVOLUTION
LAFAYETTE EVOLUTION. CB 27 Mhz transceiver. 40 AM / FM Channels
Analog backlight meter to indicate the intensity of the received signal and the transmitted power
Channel display on a screen with blue LED
Red LED indicator to alert transmission and in case antenna is not connected (AWI system)
Radio AM / FM, automatic squelch (ASQ), audio filter and CB / PA backlight selectors
RF Gain, microphone gain and volume
Button to automatically scan channels and menus
Selectable retroillumination between blue and red
Dual Power 13.8 V / 24Vdc
Additional output (PA)
Ready for Echo / Roger Beep. Not included
4 PIN Microphone connector
DIN standard dimension for mounting on the dashboard or with the bracket
Installation on the dashboard or with the bracket (included)
Comes with a hand microphone, power DC cord with fuses, mounting bracket and screws, DIN support, microphone bracket, user's manual in English and Italian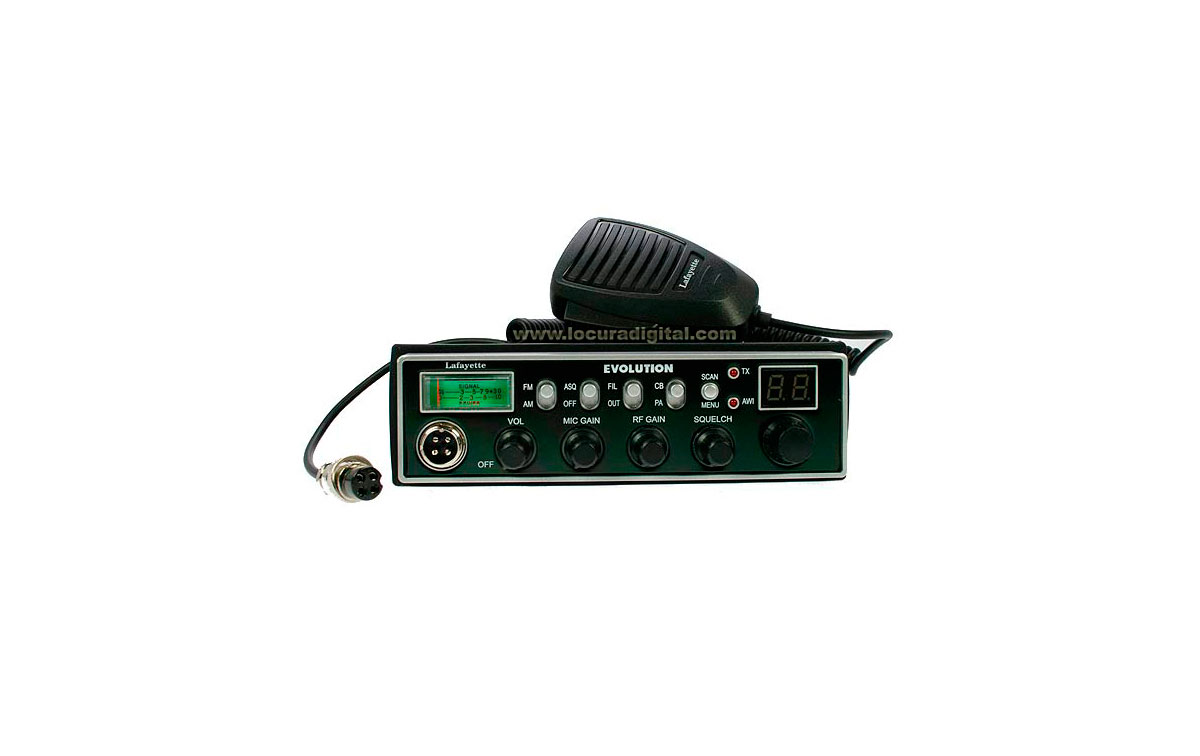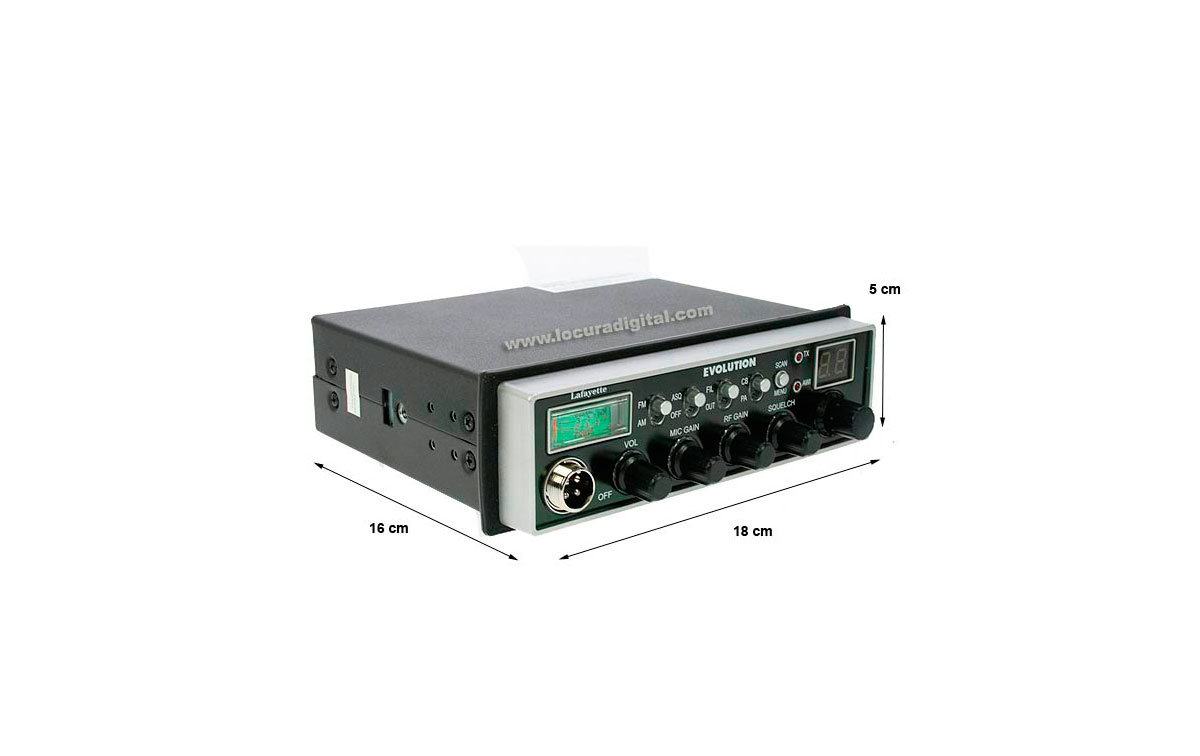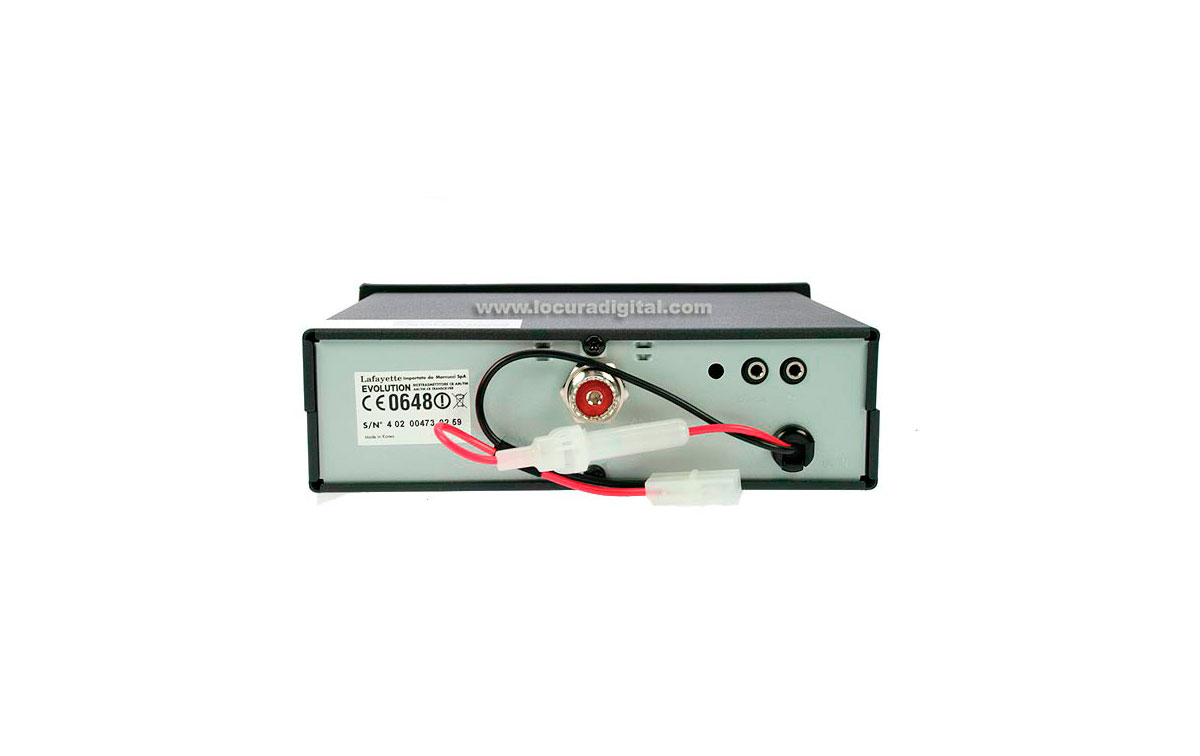 Kit Contents
1 Lafayette EVOLUTION
1 Mounting bracket
1 DIN Mounting bracket with radiocasette format
1 power DC cord with fuses
1 Hand Microphone
3 Different cover art stickers American type
5 Spare buttons grey colour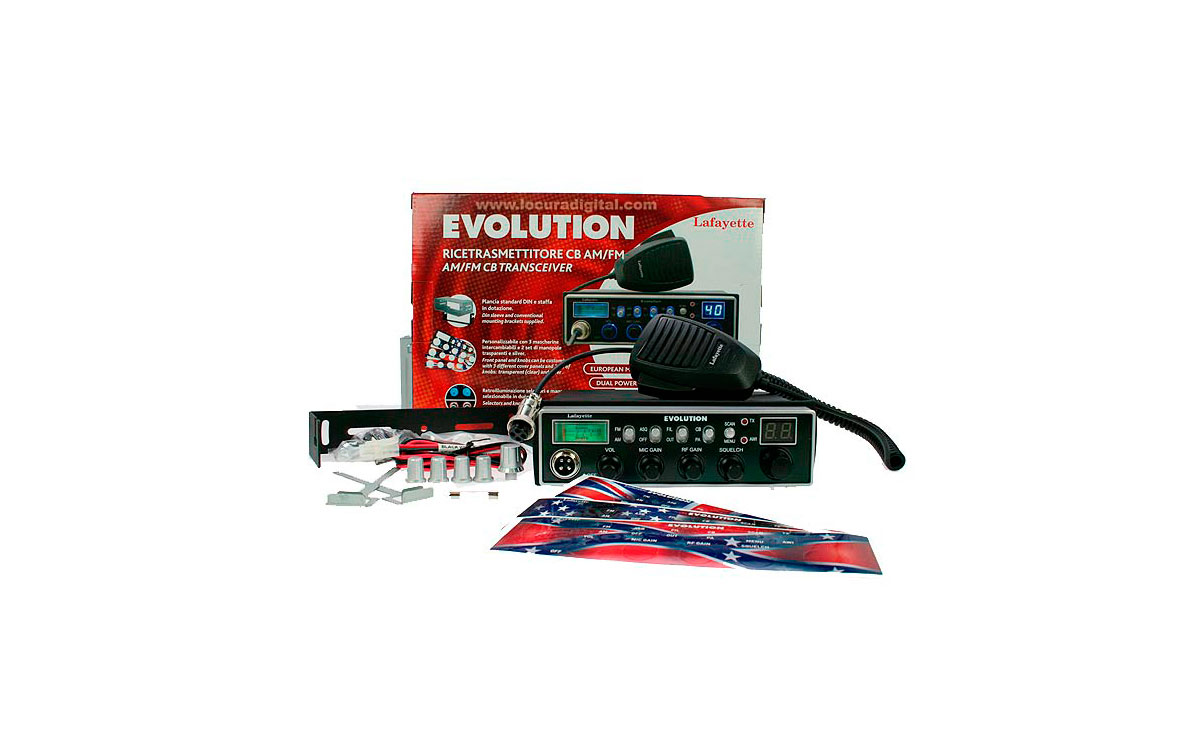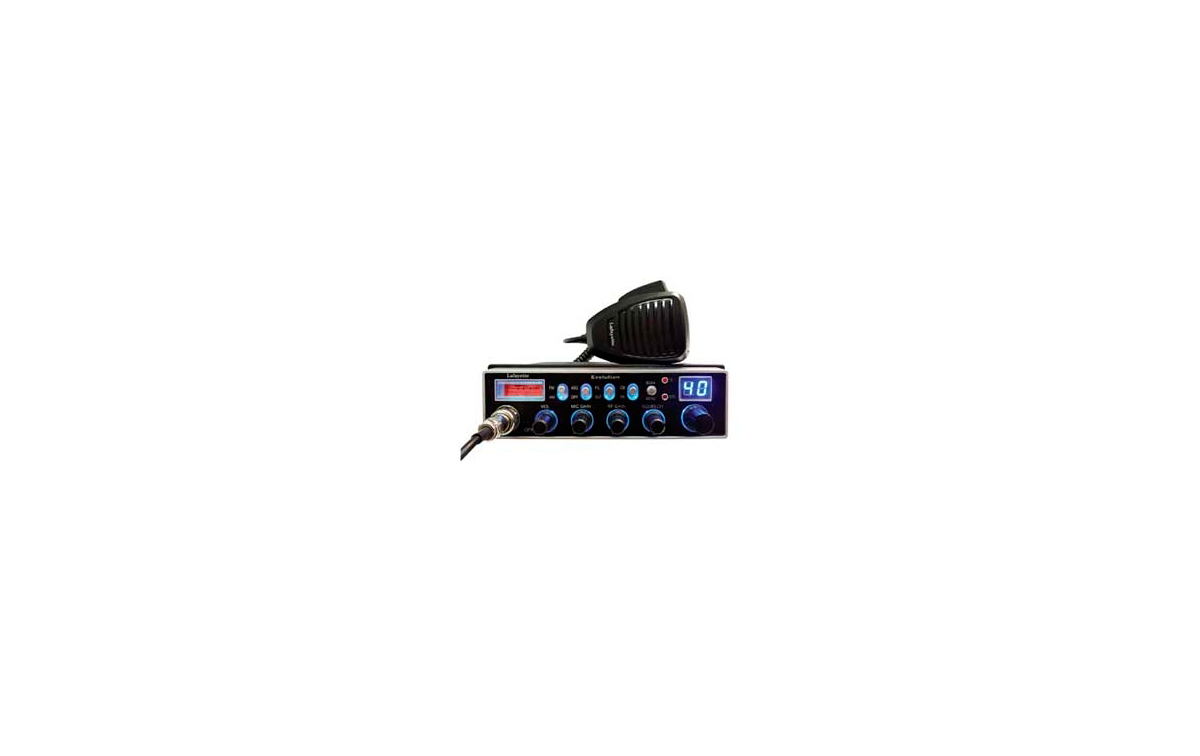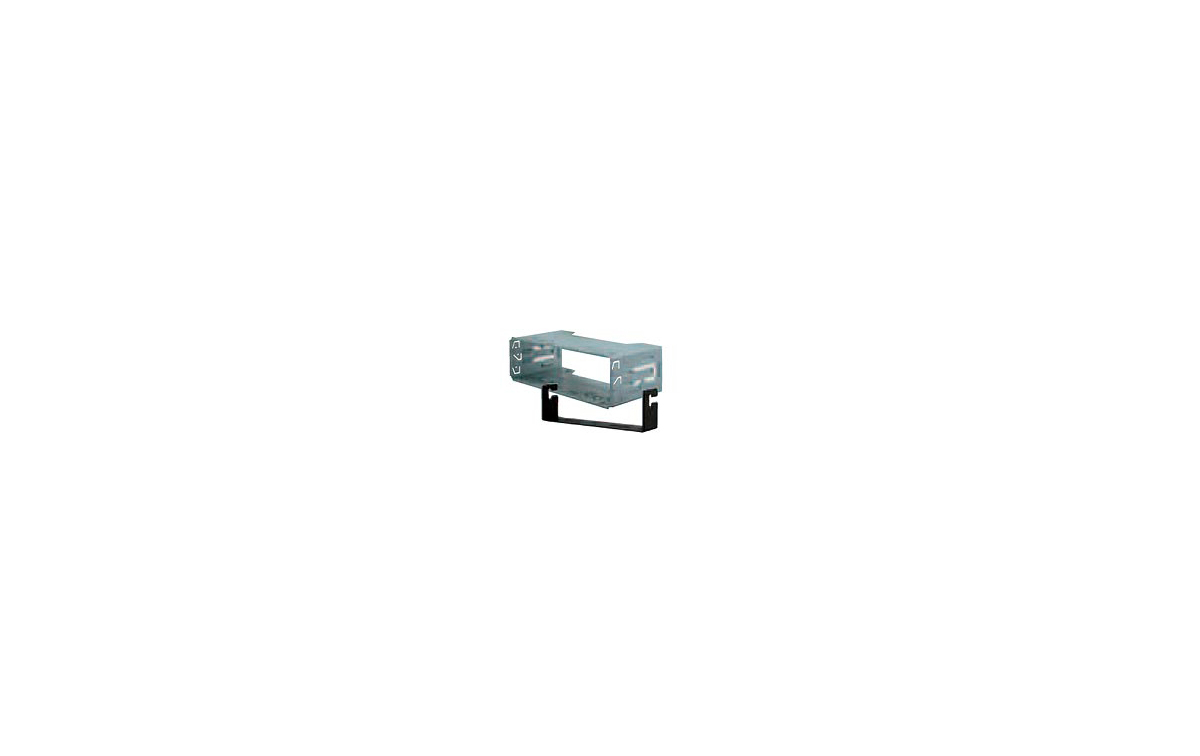 Features
LAFAYETTE EVOLUTION. CB 27 Mhz transceiver. 40 AM / FM Channels
Analog backlight meter to indicate the intensity of the received signal and the transmitted power
Channel display on a screen with blue LED
Red LED indicator to alert transmission and in case antenna is not connected (AWI system)
Radio AM / FM, automatic squelch (ASQ), audio filter and CB / PA backlight selectors
RF Gain, microphone gain and volume
Button to automatically scan channels and Menu
Selectable retroillumination between blue and red
Dual Power 13.8 V / 24Vdc
Additional output (PA)
Ready for Echo / Roger Beep. NOT included.
4 PIN Microphone connector
DIN standard dimension for mounting on the dashboard or with the bracket
Installation on the dashboard or with the bracket (included)li>
Comes with a hand microphone, power DC cord with fuses, mounting bracket and screws, DIN support, microphone bracket, user's manual in English and Italian.