LAFAYETTE ATENA. CB radio 27 Mhz. AM / FM 4 watts. Color BLACK.
Lafayette presents his new team at 27 Mhz, offering a stunning design and a NEW ANTENNA GAIN CONTROL.

With the gain control can adjust the power with which the signal we want from our station, this way we get to listen to other stations even though they are with us.
Many times being two vehicles close together and try to communicate with stations of 27 MHz were not receiving signal, this station this problem is solved thanks to Gain Control Antenna. In a way we can quickly and easily control the intensity of the signal that comes into our station and therefore achieve perfect reception
Important
E24 compliant mount which allows electronic equipment in public transport vehicles

Connector PL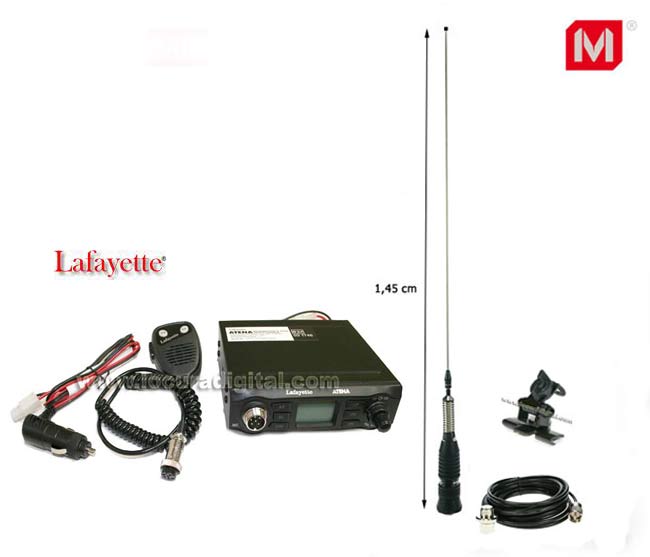 KIT INCLUDES:
1 LAFAYETTE ATHENS Station
1 handheld microphone
1 Power supply unit 12V.
1 microphone stand
1 holder for securing the station.
1 SP-100 MULTIFUSIONES Support
1 BA-55M Base Antenna with 4.5 meter-RG-58 + PL
1 Antenna Mirmidon PL-150 Bravo