ALBRECHT AE-2990 KIT1
ALBRECHT AE-2990 KIT 1 ALAN / MIDLAND 40 CHANNELS CB Walkie 27 Mhz. side-band SSB + battery charger.
ALBRECHT AE-2990 ALAN / MIDLAND CB walkie 27 Mhz. side-band SSB.
Designed to operate in the 40 citizens band channels, this compact transceiver is the result of the most advanced technology and has been built using the best components, ensuring maximum quality and performance in all conditions.
The exterior connector for the micro-speaker makes possible using optional microphones.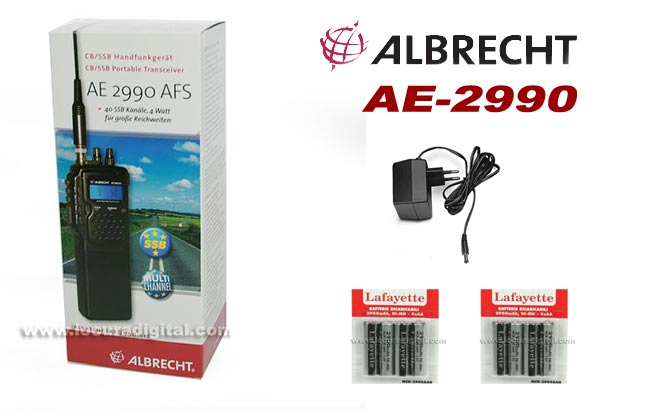 Manual available in English and German.
Kit Contents:
1 Walkie Albrecht AE-2990
1 BNC Antenna
1 Belt Clip
1 Wrist strap
1 battery holder charger for 9 type AA or Alkaline batteries with charging connector
9 LAFAYETTE NH-2500 mAh Rechargeable batteries rechargeable blister AA (R6)
1 Charger transformer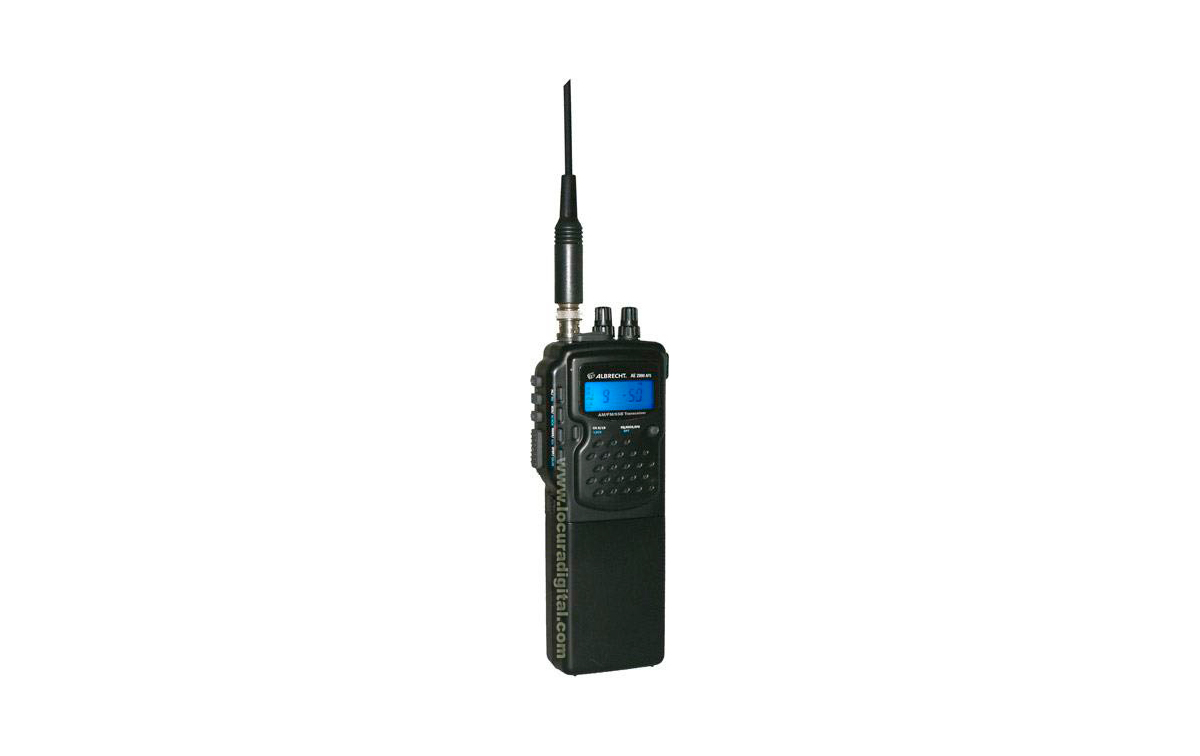 Features
40 AM channels, 40 FM / SSB channels
selectable low power: In low power mode, the battery life is pretty long
Channel 9 / 19
Lock function
SQ: adjust the Squelch settings (stored in the bar graph)
RF Gain: optimization of the incoming signal