We are informing you that this Friday will do the inventory; for this reason our store and office will remain closed.
We will be back on Monday in our usual commercial time.
Special opening time
05/01/2015 09.00 to 15.00

ORIGINAL ANTENNA SANTIAGO 1200 SIRTEL CB 27 Mhz. - Cordless base
We're working in our new page, i'ts possible that you discover some mistakes.
In that case, you can notify us
SANTIAGO SIRTEL 1200 CB mobile antenna --- ORIGINAL MADE IN ITALY BY SIRTEL ---
Undoubtedly the best and most powerful antenna 27 Mhz. for CB, with the exceptional performance SANTIAGO 1200 ha been, is and will be the best dish of the history of mobile CB, that makes it the best selling satellite in Europe. Many have tried to copy it, even renamed as the Super and the only thing they achieved is a SUPER COPY low-performance and poor quality
IMITATIONS AND DISCLAIMS cheap copy!
With a length of 1.95 meters and a gain of 4 makes this antenna is ideal for use in car.
Kit Contents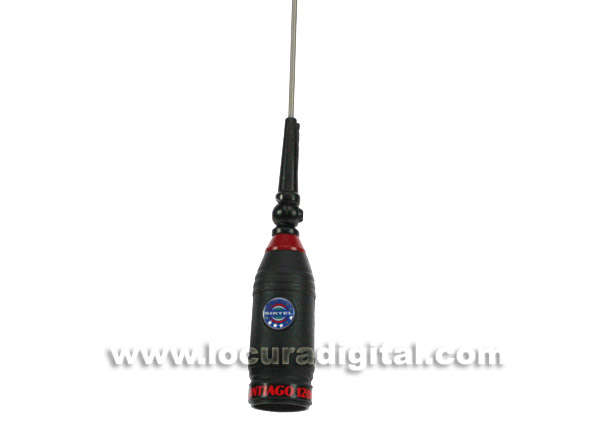 Articulation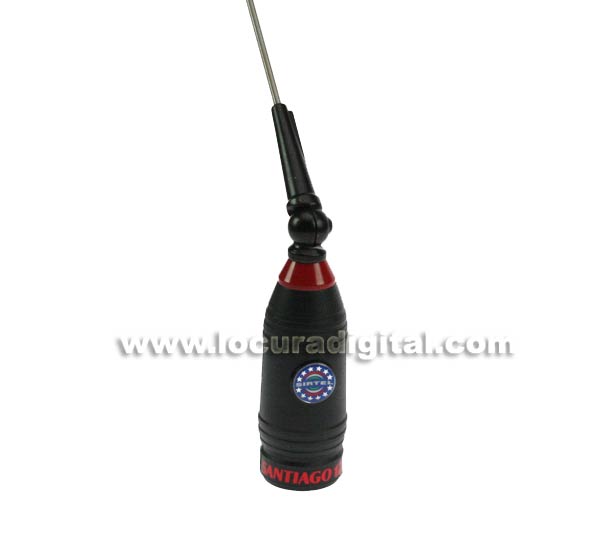 Connector PL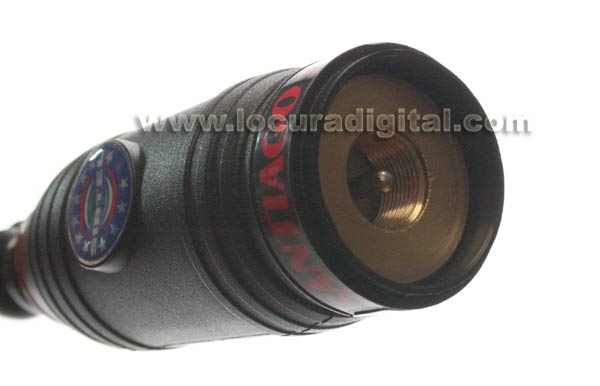 | | |
| --- | --- |
| | FEATURES |
-
Type: 5 / 8
--
Frequency Range: 26-28 MHz
--
Bandwidth: 2000 KHz
--
SWR: <1:1.2
--
Impedance: 50 ohms
--
Maximum power: 1200 W RMS 2400 W pep
--
Length: 1950 mm
--
Diameter: 16 mm
--
Barilla stainless